Throughout the history of the 20th-century art, black artists approached the subject of their own identity in a variety of ways, confronting racism and inequality and challenging the established cultural stereotypes and generalizations.
Crystal Bridges Museum of American Art will soon present a riveting survey of 20 crucial years of black American art and struggle. Titled Soul of a Nation, the exhibition will shine a bright light on the vital contribution of black artists to an important period in American history and art. The exhibition will feature the era-defining work of 60 artists that changed the face of art in the country, including vibrant paintings, powerful sculptures, street photography, murals, and more.
Developed by the Tate Modern in London and now debuting in the US, the exhibition will explore the work of artists such as Romare Bearden, Noah Purifoy, Martin Puryear, Faith Ringgold, Betye Saar, Alma Thomas, Charles White, and William T. Williams.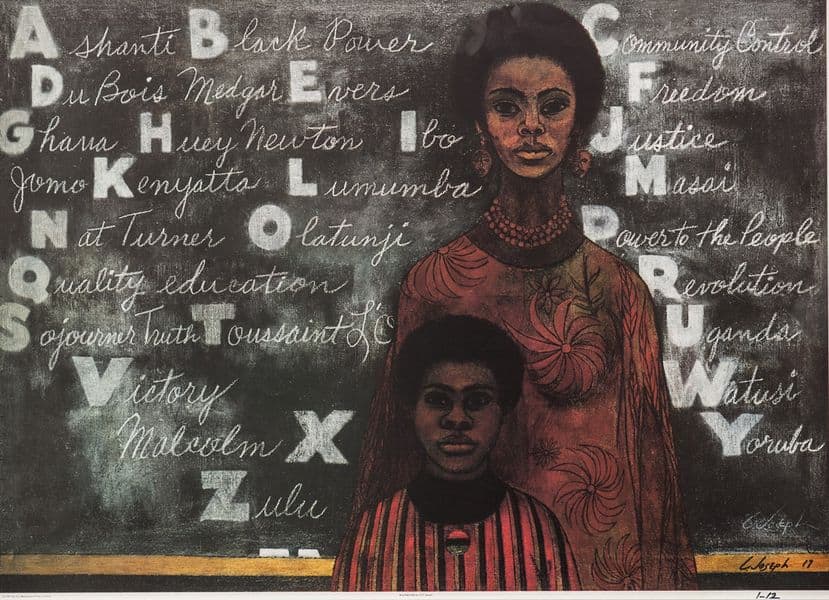 The Rise of the Black Arts Movement
Soul of a Nation charts 20 years of black art, starting with the 1963 March on Washington when the Civil Rights movement called for African American pride, autonomy and solidarity, drawing inspiration from newly independent African nations.
To these times, black artists responded by provoking, confronting, and confounding expectations. Seeking to define the identity of Black people in America and to resurge the Black Aesthetic, they posed the question of what black art could, or should be.
The exhibition embodies the anger, zest, ebullience, energy, and occasional sorrow of their practice, featuring works that each has a historical resonance.
Art in Explosive Times
The exhibition features a variety of artworks that reflect the many viewpoints of artists and collectives at work during these explosive times. While some artists created images that spoke of solidarity, strength, and resistance, others focused primarily on color, form, and concept.
Others engaged with iconic figures from the period, paying homage to political leaders Martin Luther King, Malcolm X and Angela Davis, musician John Coltrane and sporting hero Jack Johnson.
An electrifying visual journey, the exhibition features vibrant paintings, powerful murals, collages, photography, revolutionary clothing designs and sculptures made with black hair, melted records, and tights.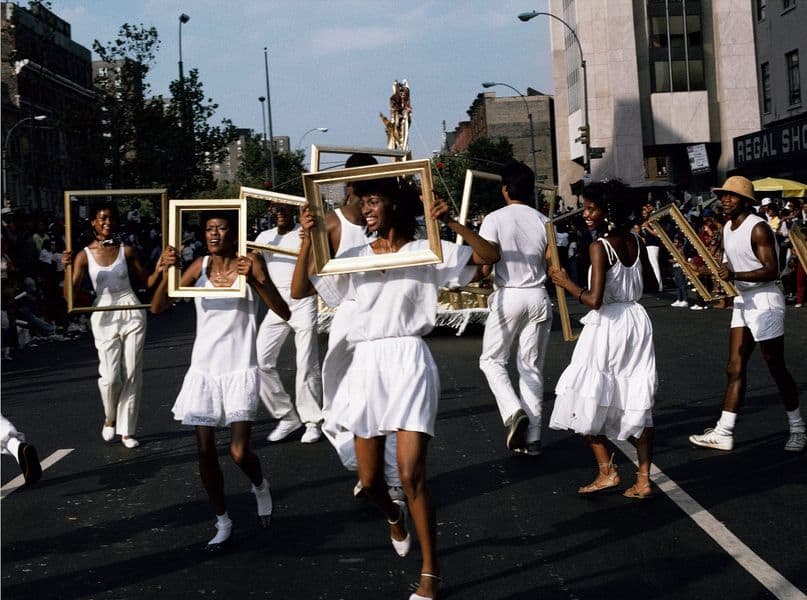 Soul of a Nation at Crystal Bridges
The exhibition Soul of a Nation will take place at Crystal Bridges Museum of American Art in Bentonville from February 3rd until April 23rd, 2018. Crystal Bridges is one of only two American venues to host this important exhibition, described as both powerful, and at times, challenging. After its debut in Bentonville, the exhibition will travel to the Brooklyn Museum in New York.
The exhibition is organized by Tate Modern in collaboration with Crystal Bridges Museum of American Art, Bentonville, Arkansas, and Brooklyn Museum, New York and curated by Lauren Haynes, Curator, Crystal Bridges and Mark Godfrey, Senior Curator, International Art, and Zoe Whitley, Curator, International Art, Tate Modern.
During the show, the museum will organize 45-minute guided tours on Mondays, Wednesdays and Fridays from 1 p.m.
Featured images: Artwork created by Smokehouse Associates, William T. Williams, Melvin Edwards, Guy Ciarcia and Billy Rose. Photograph by Robert Colton, New York, NY; Courtesy of Michael Rosenfeld Gallery LLC, New York, NY; Carolyn Lawrence - Black Children Keep Your Spirits Free, 1972. Acrylic on canvas, 49 x 51 x 2 in. Collection and copyright Carolyn Mims Lawrence. Image courtesy of the artist; Barkley L. Hendricks - What's Going On, 1974. Oil, acrylic, and magna on cotton canvas, 65 3/4 x 83 3/4 in. Megan & Hunter Gray. © Estate of Barkley L. Hendricks. Courtesy of the artist's estate and Jack Shainman Gallery, New York. All images courtesy of Crystal Bridges Museum of American Art.