Memento mori has been the reminder on the inevitability of death for centuries, and the moral people needed in order to - cease the day. The phrase has been serving as an art theme for just as long, with bright and less bright periods of exploitation, with its traditionally macabre aesthetics. Since we do live in a new age of vanity, where the beautiful has become of essential importance, it is not wonder that a memento mori theme is making a come-back. More and more young artists are exploring this subject and rendering beautiful images as both decoration and a reminder of the volatile human existence.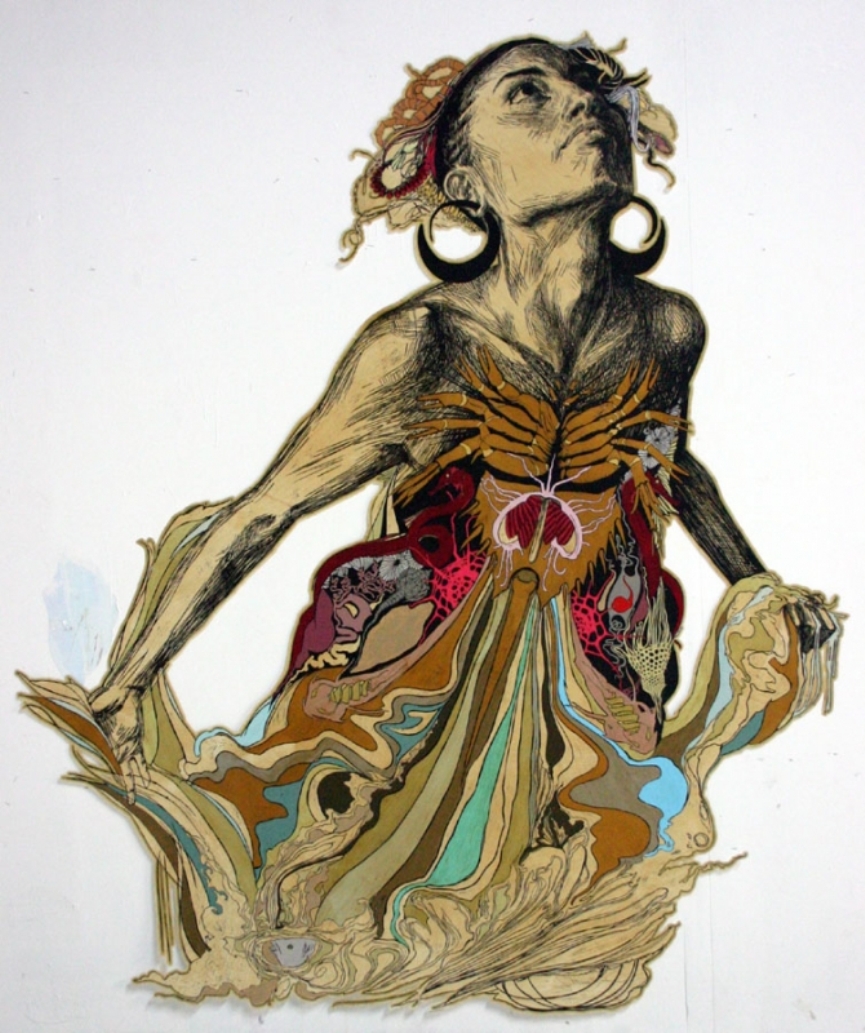 Remember, you'll die
A collaborative show of Black Rat Projects from London and Changing Spaces from Cambridge is currently on display at the latter space, titled Memento mori. It brings a selection of works created by Black Rat represented artists, tackling the subject from all angles. The artist lineup includes Swoon, Giles Walker, Candice Tripp, Butch Anthony, Nancy Fouts, Elbow Toe, Marcos Raya, The Connor Brothers and Dr Viktor Schroeder. The group produced interesting artwork in diverse media, including video pieces by Ignacio Alcarez and Emma Allen. Inspired by the universal theme, the interpretations are set in the three story Georgian house in Cambridge, each telling the tale of personalized visions on the shortness of life.
Opened last month, Memento mori will be on view through March 27, 2014.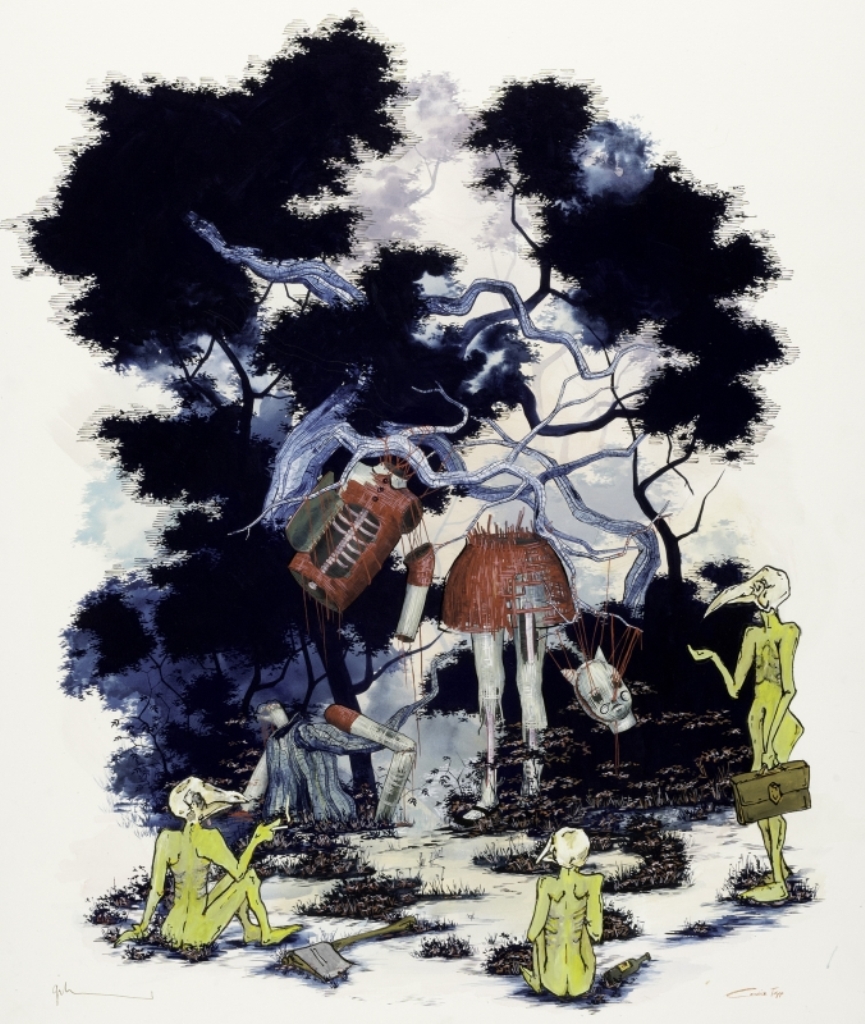 Changing Spaces
Changing Spaces is a project run by the artists, situated in an empty commercial space, now redefined through various art exhibitions and events. Over 400 artists have realized their exhibitions in this Cambridge space, including shop window displays and pop-up shows. Currently, Changing Spaces is led by a team of volunteers, including its directors.
Black Rat Projects Prints
Black Rat Projects announced the concurring editions of two prints by their artists, one is Butch Anthony's "Frida", and the second one a collaborative piece by Candice Tripp and Giles Walker. Frida is a portrait of an iconic Frida Kahlo with monkey, changed through lined interventions by Anthony. "They Say This One Will Be Different" is the name of the collaborative prine, as it marries two different, but curiously compatible drawing styles.
Black Rat Project will also be participating at the Battersea Affordable Art Fair from March 13 to 16, so all the skull and bones and pretty art lovers are advised to visit.
Black Rat Projects is run by a lovely and enthusiastic duo of Danae Prassides and Tiffany Newton. Since 2007 it has been supporting and promoting artists from the UK and the international scene, whose styles exude a contemporary spirit expressed through traditional techniques. Urban art has been one of the central focuses of the Black Rat effort to transfer it to the gallery space. The print editions published by the project can today be found in collections worldwide, including the collection of Victoria and Albert Museum and the Tate Modern. The new space of Black Rat Projects is located in Soho, on Bateman Street.