The king of the New York City graffiti scene, BLADE, brings the spirit of the NYC subway to the Gallery Varsi in Rome. Just a year ago, in an interview for the Global Street Art Blog BLADE said that he dreams of visiting Italy but no gallery has invited him. Gallery Varsi has decided to rectify this omission by Italian galleries and be the first to invite one of the most legendary figures of New York City graffiti writing. The show, titled KING OF GRAF celebrates the Gallery's first anniversary. Lots of first! Congratulations to all.  KING OF GRAF opened on May 8 and runs through June 26.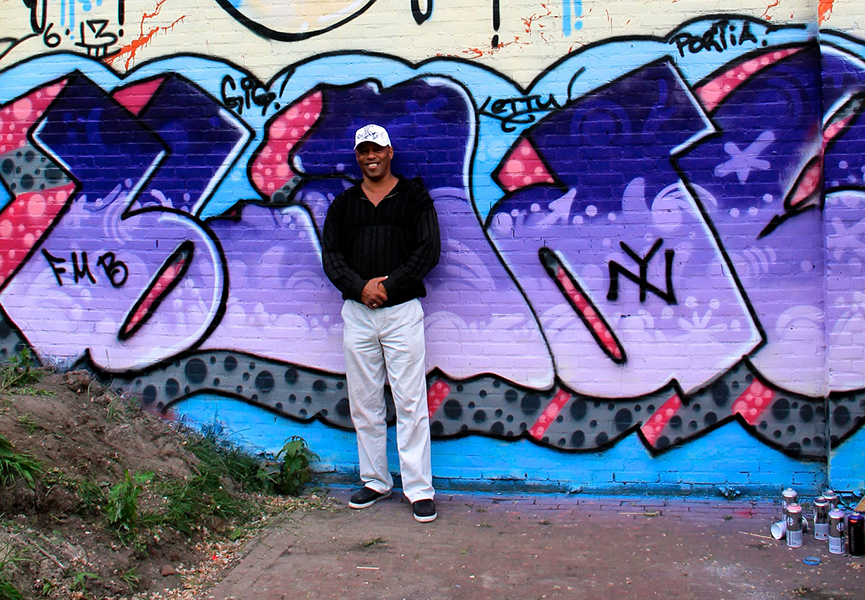 3D and Blockbusters
The exhibition is curated by Marta Gargiulo and sheds light on the evolution of lettering that has characterized BLADE's work from the '70s to this day. Between 1972 and 1984 BLADE painted over 5000 trains that carried his name and style throughout NYC and, believe it or not, he never went to jail. He is credited with developing several classic graffiti styles. He created overlapping 3D letters in 1975 and Blockbuster Letters in 1977. BLADE's strong presence in several subway lines made him a protagonist of one of the most important moments in the history of Writing, earning him the title of The King of Graf.

The Crazy 5
His crew was the famous TC5 with Death, Vamm, Crachee, Tull and Comet, an acronym for "The Crazy 5" that operated mainly on subway lines 2 and 5 through neighborhoods such as the Bronx, Brooklyn, Manhattan and Central Park. BLADE ad his fellas learned as they went along. There were no graffiti influences back then because they were doing graffiti from the beginning.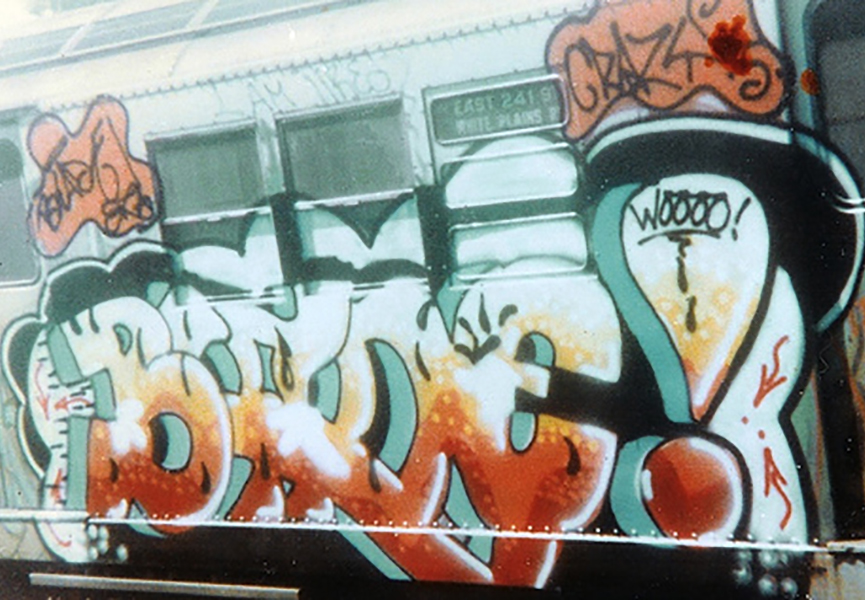 Subway Art
In 1984, BLADE was one of the main protagonists of Subway Art, a famous art catalogue, now a cult text on the origins of Writing, whose two authors are the renowned photojournalists Martha Cooper and Henry Chalfant. Some of BLADE's best pieces are in there, documented for all time. From the late '90s, BLADE fully entered the international museum circuits and today his paintings have been acquired in important collections around the world.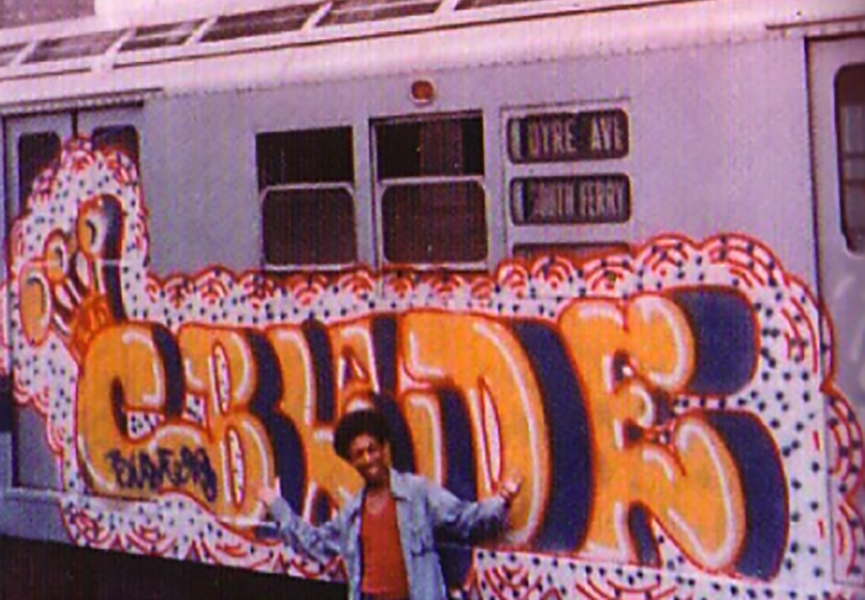 About Varsi
Varsi is an art gallery located in the heart of Rome that exhibits street artists, writers, illustrators and photographers with groundbreaking techniques and contents. The gallery also holds a bookshop dedicated to underground culture, which will also feature books published by Varsi on artists it displays in the gallery.