In June 2015, the Paris-based Blancs-Manteaux Auction house held their first sale of street art and graffiti works. The success of this event was then followed by many others throughout that and the year of 2016, featuring the movement's biggest names and most iconic works. Introducing their 2017 sales calendar is the Street Art & Graffiti sale coming up on February 2nd, promising to be nothing short of spectacular under the guidance of expert consultant in urban art, Jean-Marc Scialom. Featuring a total of 87 original works by our favorite artists like Dran, Miss Van, C215, Taki 183, SEEN, Quik, Nick Walker and Sonic Bad, this will be the 5th event of its kind at the Blancs-Manteaux Auction house, and those interested in getting themselves a new piece of urban art will be able to bid online, as the sale will be broadcast live on Drout Live on February 2nd at 5.30pm CET.
While we look at the impressive catalog of works on offer, we talked to the Founder of Blancs-Manteaux Auction house, Laurent Lacroix, about what the buyers can expect from the upcoming sale. Take a look below!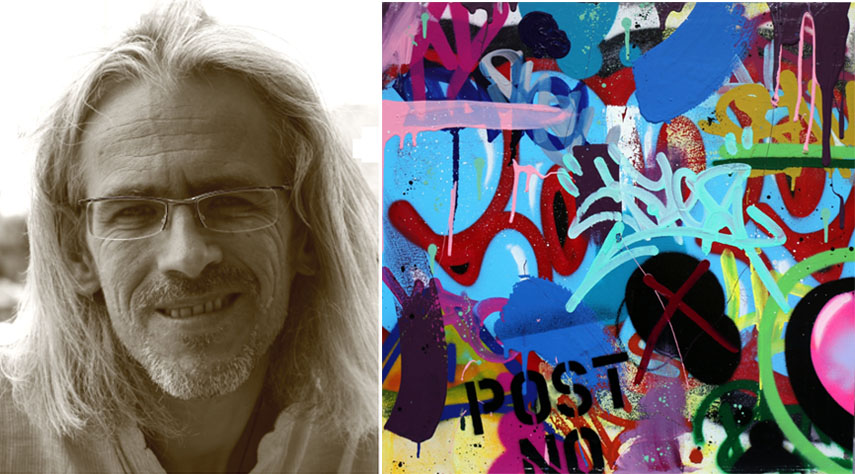 Street Art Sale at Blancs-Manteaux Auction
Widewalls: Can you tell us about Blancs-Manteaux Auction house? Who are the people behind it and what is your vision?
Laurent Lacroix: BLANCS-MANTEAUX AUCTION is located in the Marais in Paris. It is an auction operator approved by the Conseil des ventes (CVV) under the registration No. 063-2015 dated of January 12th 2015. It organized regularly thematic live auctions. Founded in January 2015 by Laurent Lacroix, a computer specialist for 8 years in the realization of websites and online auction platforms for auctioneers (Artprema, Arthema Auction, Chantilly Enchères), the study was joined by Jean-Marc Scialom, expert consultant in urban art and Anguerran Delépine-Sibille, auctioneer typing the hammer for more than 10 years. Our economic model is based on a light structure, the preparation of sales by independant experts and a massive usage of new technologies and social networks.
Widewalls: How would you describe the evolution and rise of the urban art movement, as you have experienced it over the past years, decades..?
LL: The movement of urban art has been growing steadily and not negligible for many years now. Many artists, previously absent from the auction houses, were able, little by little, to integrate them. Since its launch, Blancs-Manteaux Auction has always tried to support its selection of artworks on the quality, history and work of artists ... rather than on their quotation. And so it opened its doors to many artists in the making, offering them, for the most part, their first rating on artprice. But We do not forget the unavoidable ones, as Seen, Miss Van, Pro176, Fafi, Taki183,… In the medium term, we think that urban art is going to make a remarkable advance in the world of contemporary art and this is one of the reasons why we persevere in this innovative and exciting theme.

What to Expect?
Widewalls: Your next street art and graffiti sale is coming up, featuring big names such as Seen, Miss Van, Taki183, Fafi… What can the collectors expect on offer?
LL: This sale is the fifth vacation, dedicated to urban art, organized by Blancs-Manteaux Auction. This catalog reflects it. Finally by achieving constantly honorable results, the study has gained the trust of its depositors and its buyers. And can therefore offer works of a higher "level", while remaining within reasonable price ranges, even sometimes, very attractive ones.
Widewalls: The sale is also conducted by Jean-Marc Scialom, an expert consultant in the field. Whatwillhebring to the event?
LL: Jean-Marc Scialom has been working alongside urban art for many years. With a strong network of artists and depositors, he knows this environment perfectly and will be able to guide and advise potential buyers during their acquisitions. Do not hesitate to contact him (jmscialom@blancs-manteaux-auction.com) to get information related to this next sale or to contribute to the next ones.
Widewalls: What is your personal relationship with the world of graffiti and street art, and auctioning in general?
LL: Originally, the study organized sales of modern art. The meeting with Mr. Scialom made it possible to launch a department exclusively dedicated to urban art. We are in contact with many artists, collectors and galleries and we participate most often in the events related to Street Art, to discover new talents.
Widewalls: The auction will also be accompanied by an exhibition held at the Marais Auction House - what can we see in it?
LL: The exhibition is just a way, for buyers, to see the different artworks of the sale. It's also a good way to meet our clients and to understand their needs. But it's not a performance of artists this time.
Widewalls: What can we expect after this sale? What does your calendar look like through the end of 2017?
LL: We are preparing for 3 additional sales by April 
1. A sale of prints/multiples, which should be held at the end of February 2. A sale of paintings, sculptures and objects of the XX century, for March 3. A sale of original works of urban art by the end of May. 
To propose items for these sales, contact us by e-mail: 
contact@blancs-manteaux-auction.com 
or post a free online estimate demand.
Street Art & Graffiti - Blancs-Manteaux Auction sale, 2/2/2017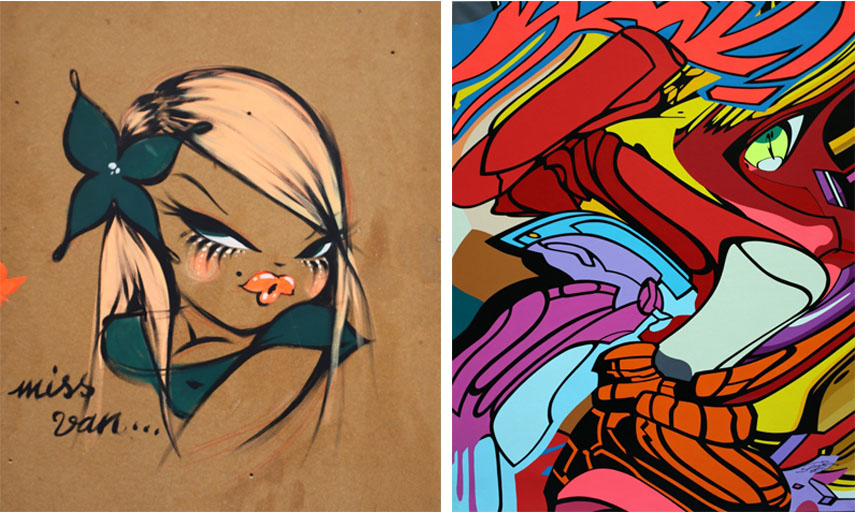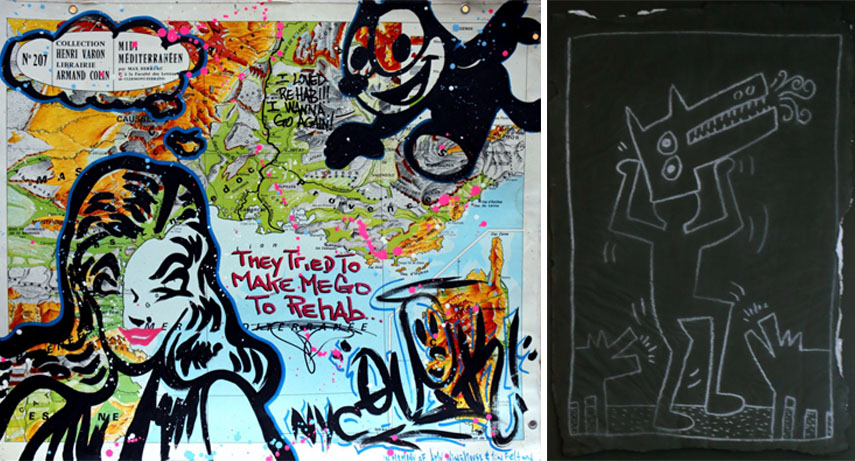 Featured image: Lot 76 - C215, all images courtesy Blancs-Manteaux Auction.