An exhibition of legendary Blek Le Rat art, known as the founder of the international stencil movement, is soon taking place at Chicago's premier urban contemporary space, Vertical Gallery. Hosting Blek Le Rat's exhibition Ratical will be a perfect way of celebrating their 4-year anniversary! During all these years, they have been continuously presenting work influenced by street art, urban environments, graffiti, pop culture, graphic design, and illustration. The exhibition of works by one of the most original and inspiring street artists of all times will definitely influence even more emerging street and contemporary artists in the ever-growing urban scene of Chicago.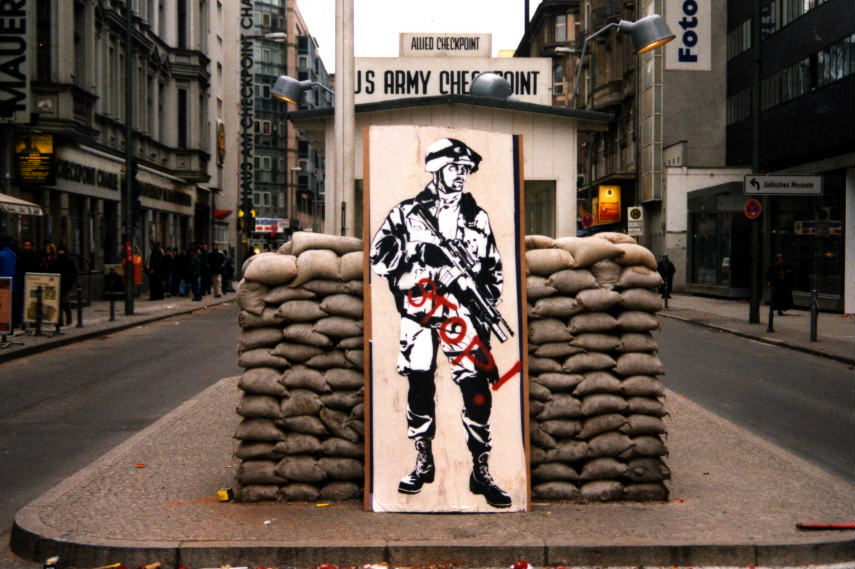 Le Rat Influence - The Father of Stencils
Usually cited as a major influence to Banksy and Shepard Fairey, but also hundreds of more international street artists, Xavier Prou aka Blek Le Rat started invading streets of Paris in 1981 and soon became world famous for his, at that time completely original, stencil style. Also, he brought an innovation to the invasion of streets, with not just using his name as a mark on the walls but also creating recognizable icons. The first motif by this artist was the famous rat, which he repeated all over streets of Paris as a form of invasion, considering it to be the only free animal in the city. Based on his words, RAT is also an anagram for art, which he uses as a part of his name, while the other part is influenced by a childhood cartoon Blek Le Roc.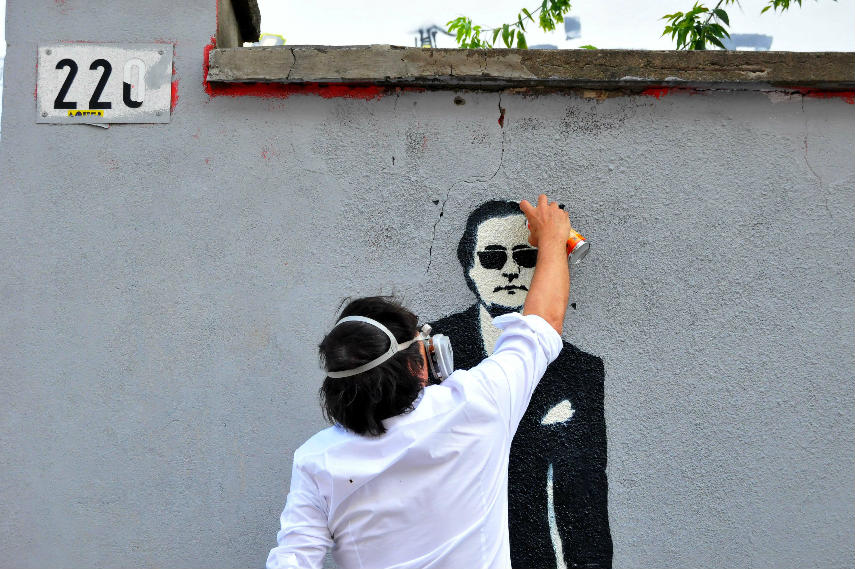 Becoming Socially Engaged
In his very beginnings, Blek Le Rat stated that he had no intention of being political, he just wanted to stand out and free himself from the feeling of anonymity caused by living in a major city. Over the years, this intention was definitely fulfilled by his enormous popularity internationally, having exhibitions everywhere from Paris, London, New York, Milan, Melbourne, San Francisco, Munich, to Los Angeles. After the initial period of his work, the artist started enveloping his work with more socially engaged problems which he could now spread globally and bring awareness to. The main subjects of these works are usually small and marginalized groups of people, as opposed to larger groups of oppressors. One of the most important pieces within this style is definitely the Homeless series from 2006 which depict homeless people standing, sitting or laying next to sidewalks, making us remember how ignorant we became towards this problem.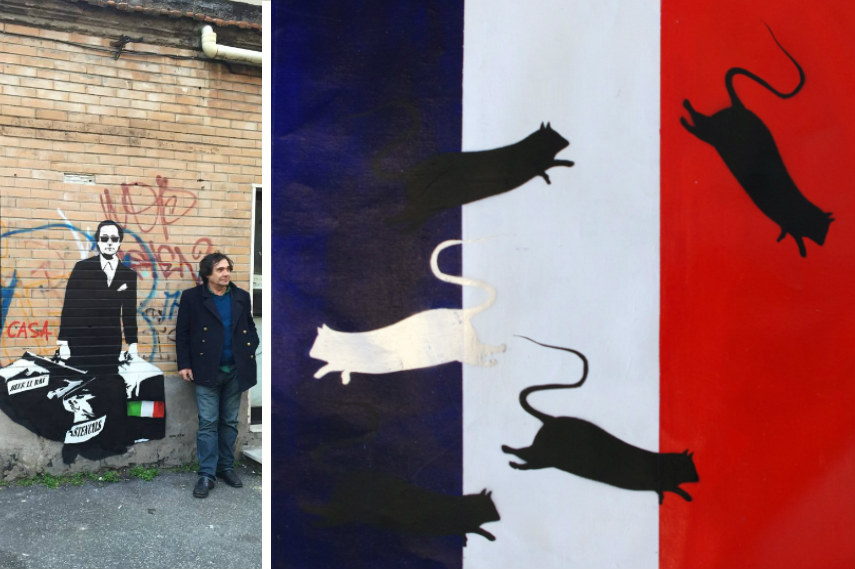 Blek Le Rat Art Celebrating 4-Year Anniversary at Vertical Gallery
Bringing the icon from the streets to Vertical Gallery in Chicago is definitely a perfect way to celebrate their anniversary! After four years of monthly exhibits of significant emerging and established local, national and international artists, it is time to trace their work back to the roots of the entire style and present the godfather of modern street art. The exhibition Ratical will be on view from April 1st until April 29th, 2017. The opening reception will be very special and will happen on Saturday, April 1st, from 6 to 10 p.m, with Blek Le Rat present.
Featured images: Blek Le Rat - Ratical, Blek Le Rat -  Artist Paraphernalia, Blek Le Rat - Blekworking 3, Blek Le Rat - Work 1. All images courtesy of Vertical Gallery.