Wunderkammern is going North! The renowned art space based in Rome is getting a second home in the historical centre of Milan, and to inaugurate it there will be no other than Blek le Rat, the legendary stencil master and one of the founders of Urban Art movement. His solo exhibition at the new gallery is entitled Propaganda, and will present a marvellous collection of his famous and most iconic pieces spanning three decades - from his trademark characters such as David With Kalashnikov or The Man Who Walls Through Walls to brand new pieces created especially for this occasion. Moreover, exclusively on view there will be the original stencils used by the artist in the past!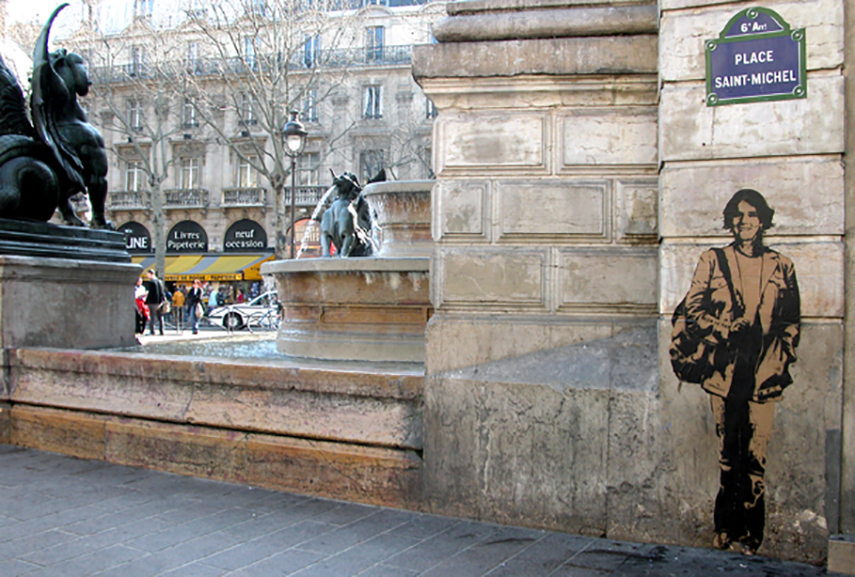 The King of Stencils
One of the main things about Urban art is its freedom, the ability to exist anywhere under the blue sky. Its unique voice which reaches many people on the street and its ephemeral state only adds up to its communicating powers. This is something Xavier Prou, aka Blek le Rat, began to understand many years ago. Inspired by the earliest New York City graffiti he saw in the first years of the 1970s, the French artist started painting the streets of Paris about a decade later, transforming the American style into one that fits the European context and architecture. His most common image at the time was the one of a rat - "the only free animal in the city" which "spreads like a plague, just like street art". Ever since, his art has had an immense influence on later generations of artists and has become crucial in the history of Urban Art itself, both in France and worldwide.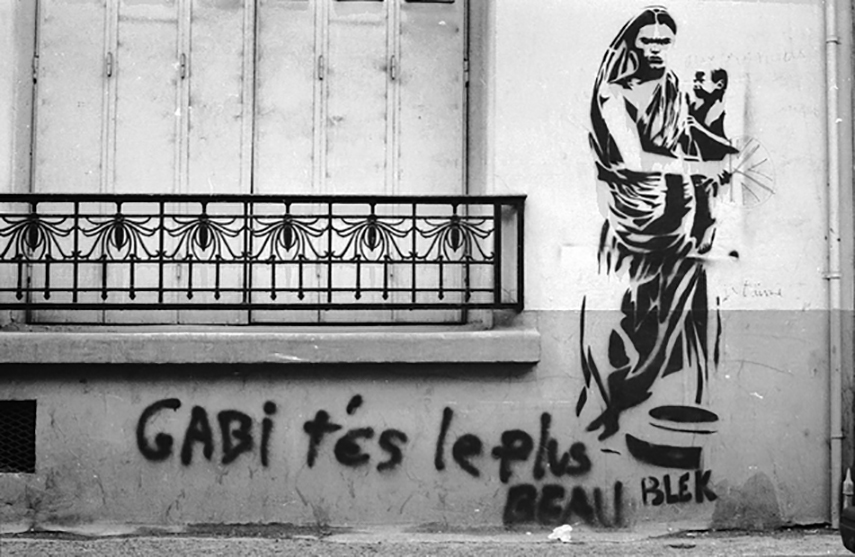 Propaganda
Bleh le Rat exhibition Propaganda focuses on the acts of dissemination and revelation, the idea of spreading visions, opinions and a certain message in order to provoke thoughts, and even actions. Often misleading in nature because of these very characteristics, propaganda has been present in many spheres of our society, and as such has infused itself within the creative processes of art and many artists throughout history. For Blek le Rat, street art and the form have an awful lot in common, as they both represent the realms of mass media, each on its own terms, ready to communicate and convey information. Drawing inspiration from popular culture, history and the issues of modern-day man, Blek le Rat creates ambiguous stencil imagery which propagates art for art's sake.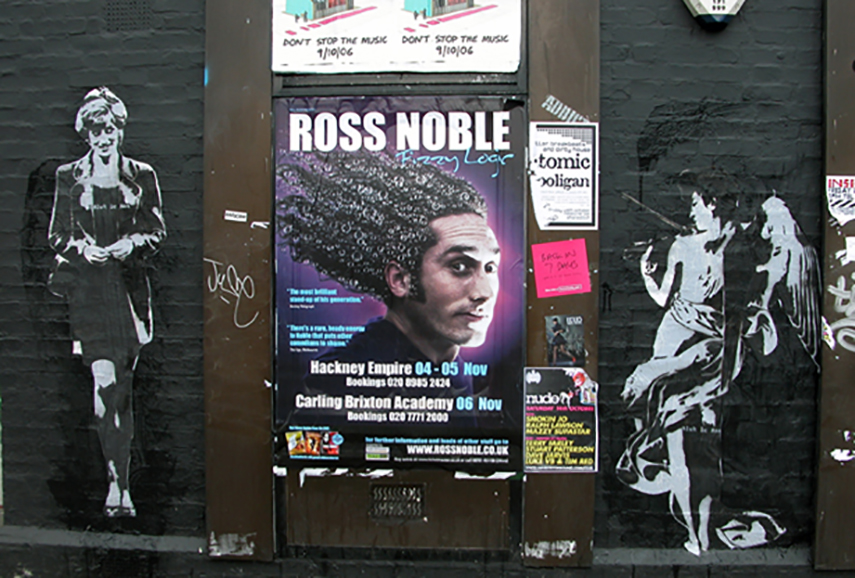 Blek le Rat Exhibition at Wunderkammern Milan
Propaganda, an exhibition of works by Blek le Rat curated by Giuseppe Ottavianelli and presented by Jacopo Perfetti, will run from January 20th until March 5th 2016 at Wunderkammern's new space in Milan, Italy. The opening reception is scheduled for January 20th from 6.30pm to 9.30pm. The artist will also do an urban intervention in a public space before show, and will give a talk at the Institut français Milano on January 14th, at 6.30pm.
Featured images in slider: Paris, 1983. © Rosine Klatzman; Berlin, 2001. © Sybille Prou; David, New York, 2006. © Xavier Prou; Computerhead, London, 2007. © Sybille Prou; Sheep "Dessine moi un mouton", Paris, 2003. © Sybille Prou; Sibyl, Chateau de Bagnac, 1992. © Sybille Prou. All images courtesy of Wunderkammern.