A modest man that he is, Blek le Rat doesn't consider himself "the father of stencil art" in France and, safe to say, Europe at large. That is how everyone knows him, as he introduced the technique to his homeland in the early 1980s. No, he didn't invent anything, he says - he only brought it up again. This interesting artist, to say the least, just opened his first ever exhibition in Italy and, at the same time, inaugurated the new space for Wunderkammern Gallery from Rome, as they expanded their activity to the city of Milan. On the occasion of the Propaganda show, I had the great pleasure to talk to Xavier Prou, and in doing so, I got to meet the man behind the famous David with Kalashnikov.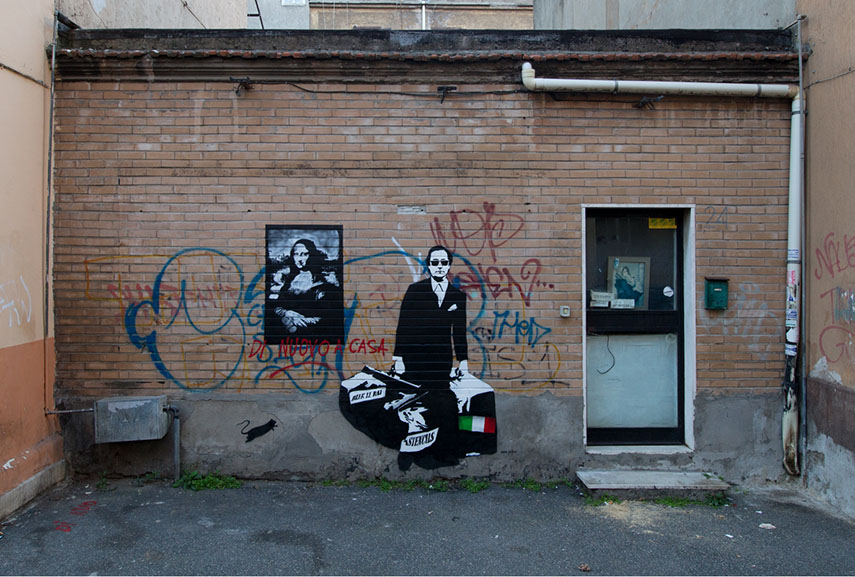 Blek le Rat in Italy
Blek le Rat's relationship with Italy is a unique one, as he often references its rich art and culture through his pieces. Even his stencilling originated from a vacation there - but more on that in our podcast just below. During his Italian visit, the French artist also did a brand new piece in the eternal city in Rome, something we also discussed. Even his moniker has Italian roots! All in all, it was about time that Blek le Rat set some marvellous stencils of his in the country, and the Propaganda exhibition surely proved to be an ideal opportunity for it. The show will stay on view until March 5th 2016, so if you're around, make sure you don't miss it.
In the meantime, have a listen of our exclusive podcast interview with Blek le Rat below!
For more conversations with art professionals, visit Widewalls on SoundCloud!
Scroll down for more images from the opening of Propaganda exhibition at Wunderkammern Milan.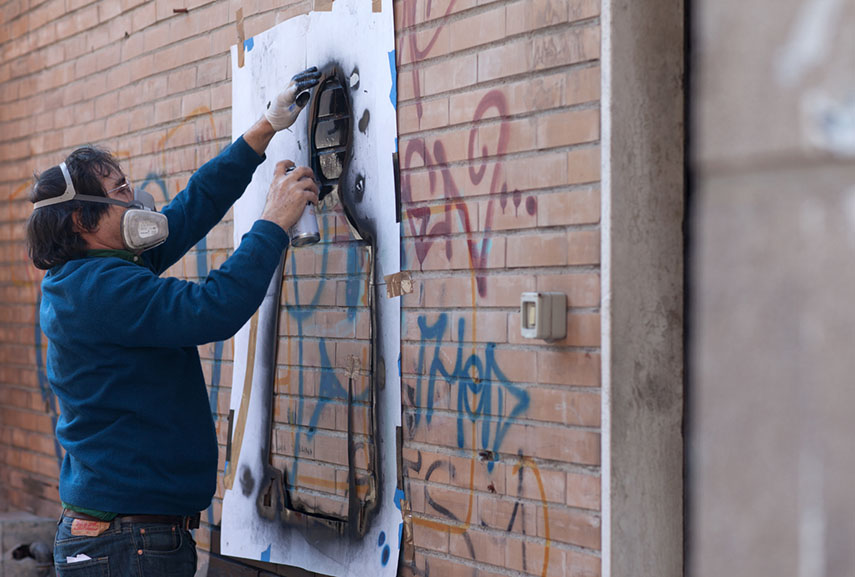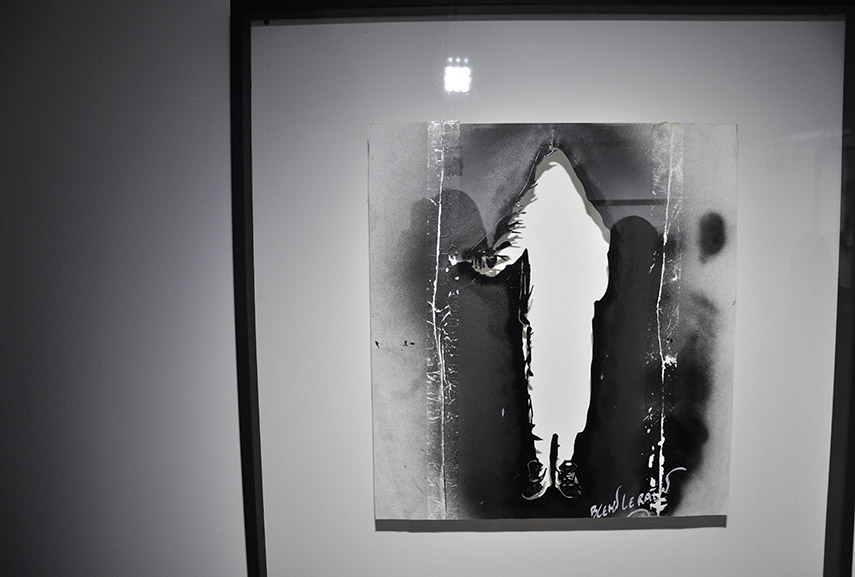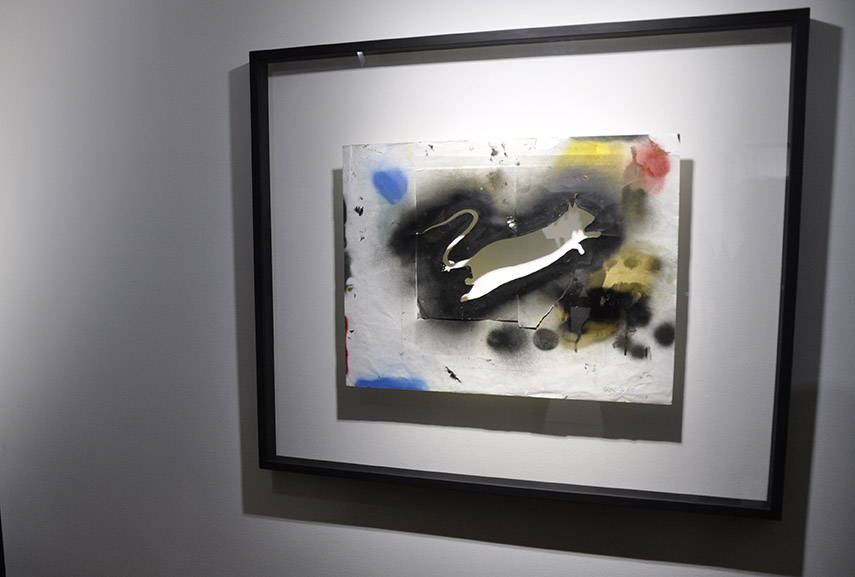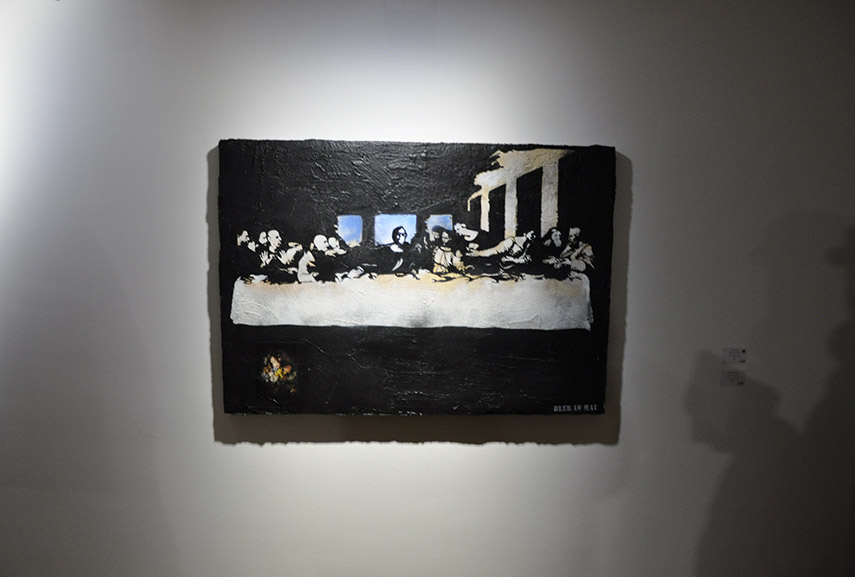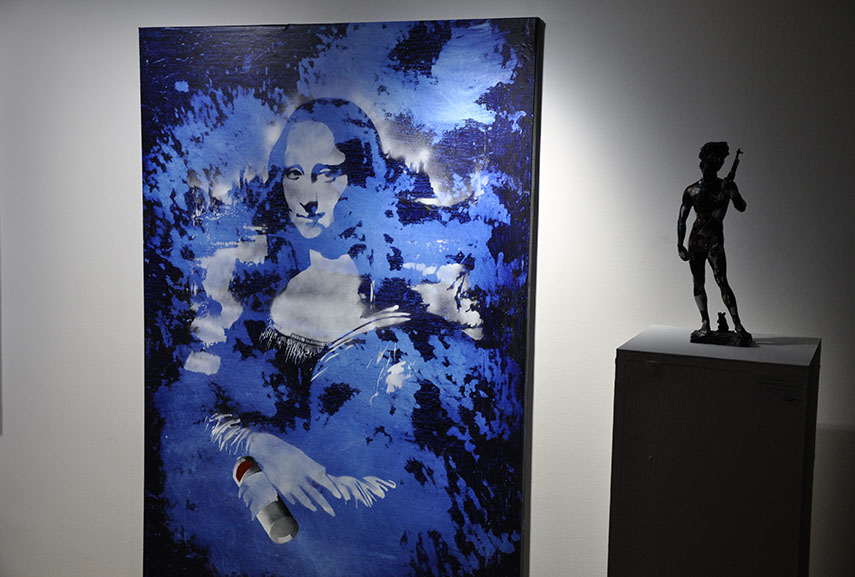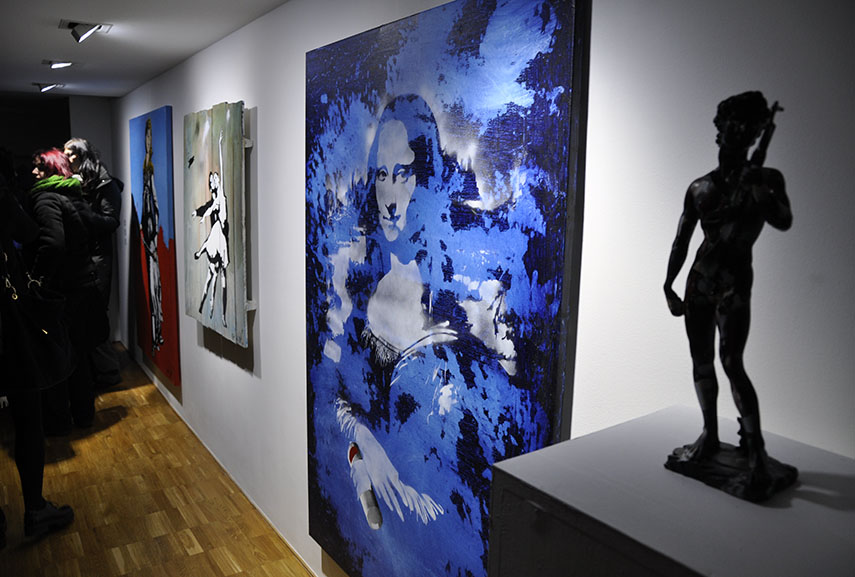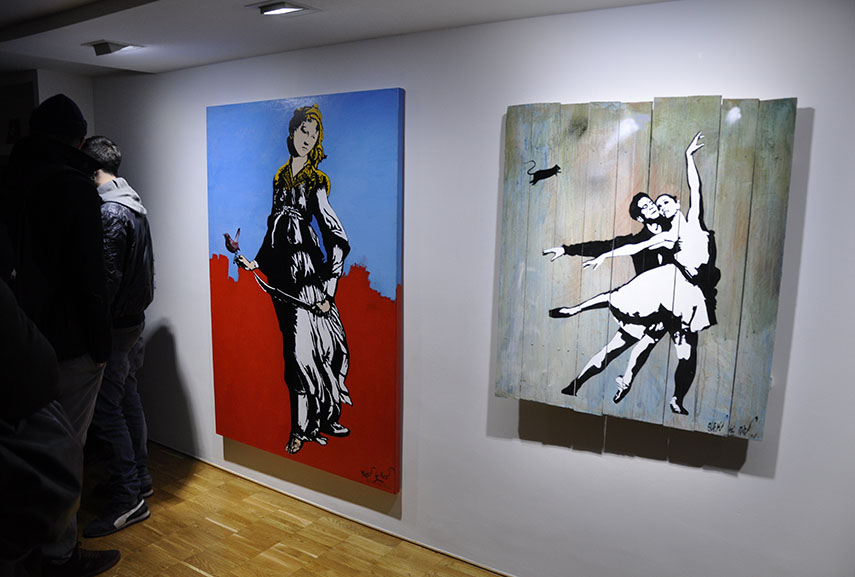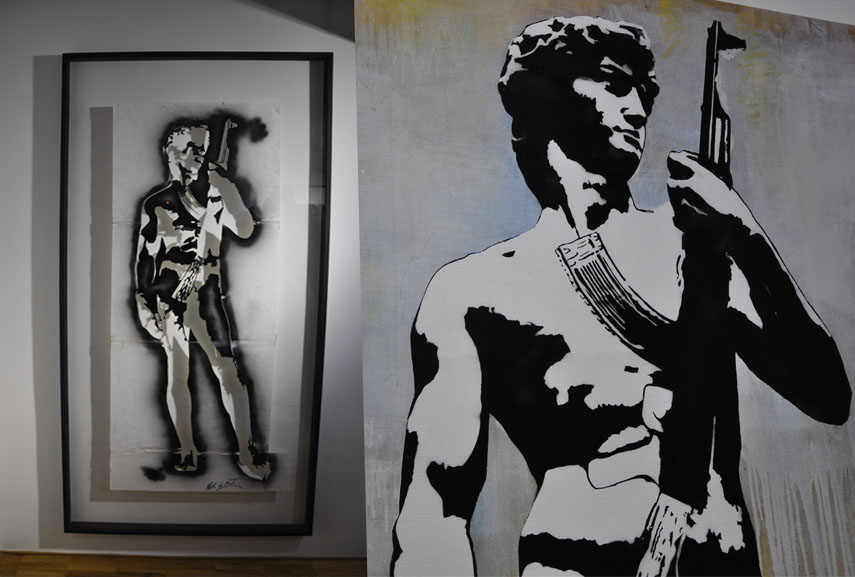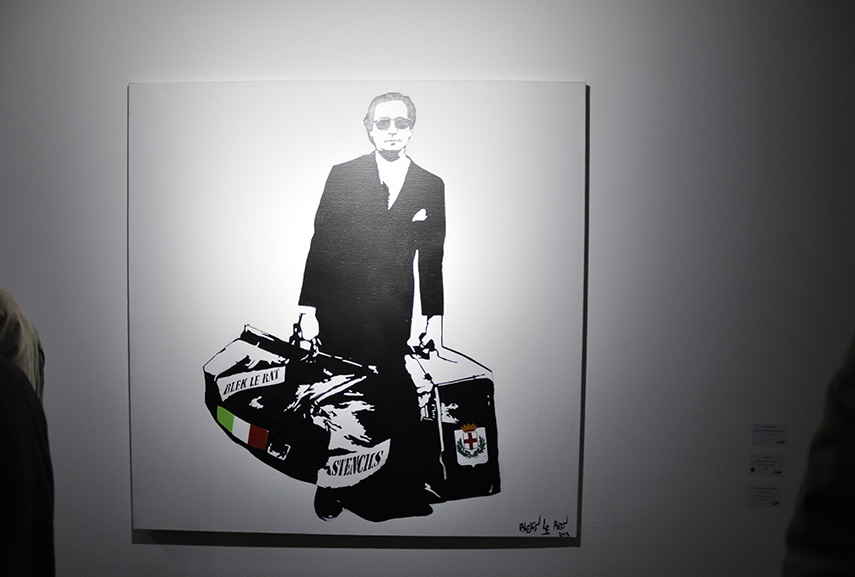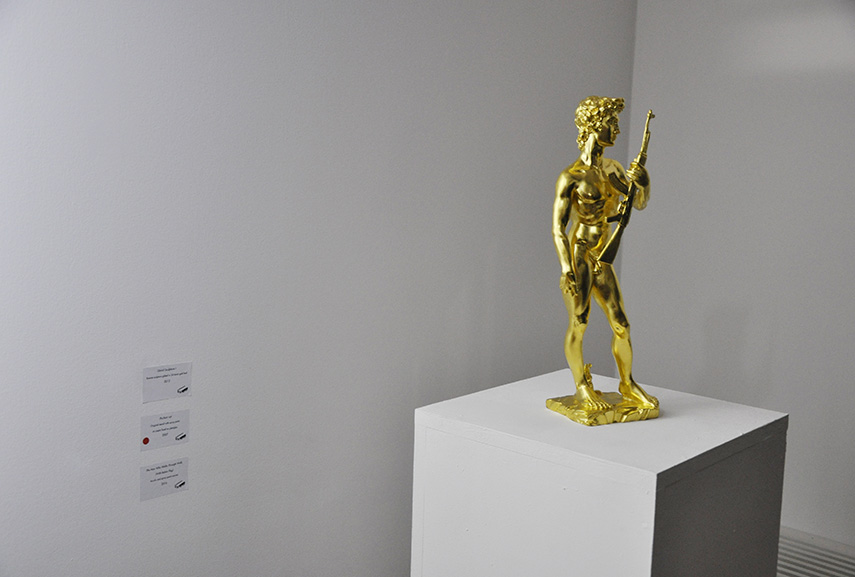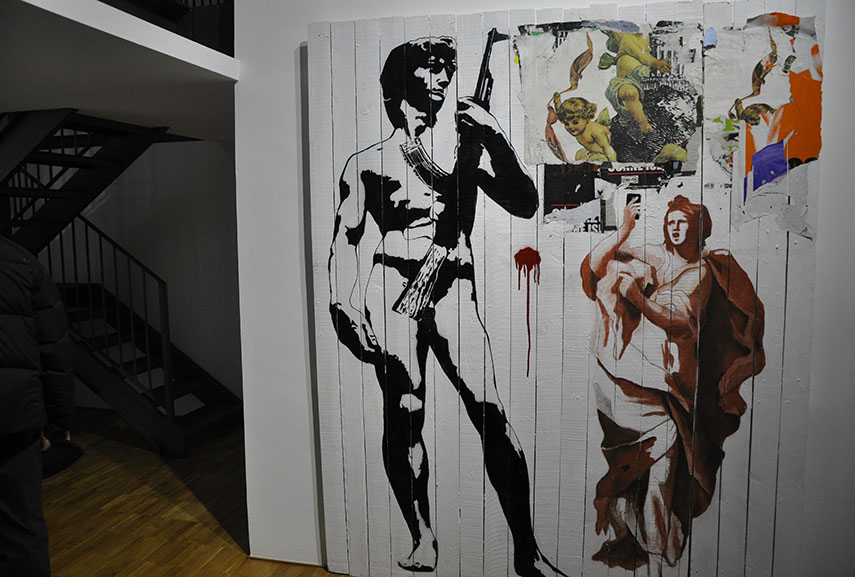 All images taken by the author for Widewalls. Images of Blek le Rat in Rome courtesy of blindeyefactory and Wunderkammern Gallery.