Joan Miro "assassinated paintings", and so many other artists were his "accomplices" in the decades that came after the Spanish artist's death.  And one of them is French-born and Berlin-based street artist BLO. The well-known Miro's claim and practice aimed to the "killing of painting" refers to the radical protest against traditional aesthetics. This protest was conducted by artistic means, of course, by experimenting with completely new artistic styles and techniques. A beautiful mixture of contemporary street art practices and famous contemporary art masters radicalism. This mixture is more than visible in the latest works by BLO that will be exhibited at Swinton Gallery in Madrid. The show is entitled Dreams Have No Titles.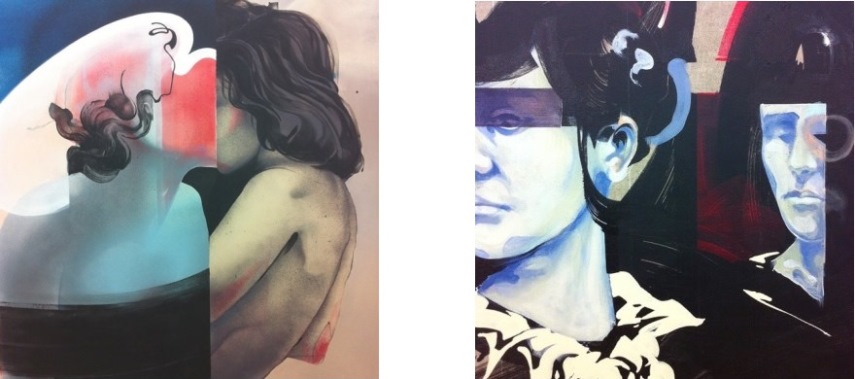 The Art of BLO – Destroying Reality
The Assassination of Painting might be the first quote to come to mind when looking at BLO's beautifully rendered stone. However, this amazing street artist keeps faithful to his street roots, with rebellion-kind of expressions, messages and practices. As a member of Da Mental Vaporz crew (DMV) collective, BLO has participated in a number of public and urban interventions (one of them took place in Berlin, during The Wall exhibition in 2014). Together with some of the most notable names of the French street art scene (i.e. Bom.K, Sowat, Lek), BLO still actively works in urban settings. His current street work has become more figurative, drawing from religious imagery, sex, death, and classical painting. And, indeed, his most recognizable works are related to the themes of sex and death. But the main question is how the artist interprets these subjects, and what style he uses in art creation. It is obvious that abstraction plays a big role, with geometrical shapes being speckled over composition. However, in BLO's latest work, more important are gentle moves towards the deconstruction of reality. It's about freedom, and like the title of the exhibition at Swinton Gallery (Dreams Have No Titles) points out – art does not have to have rules (titles), as dreams never have them either.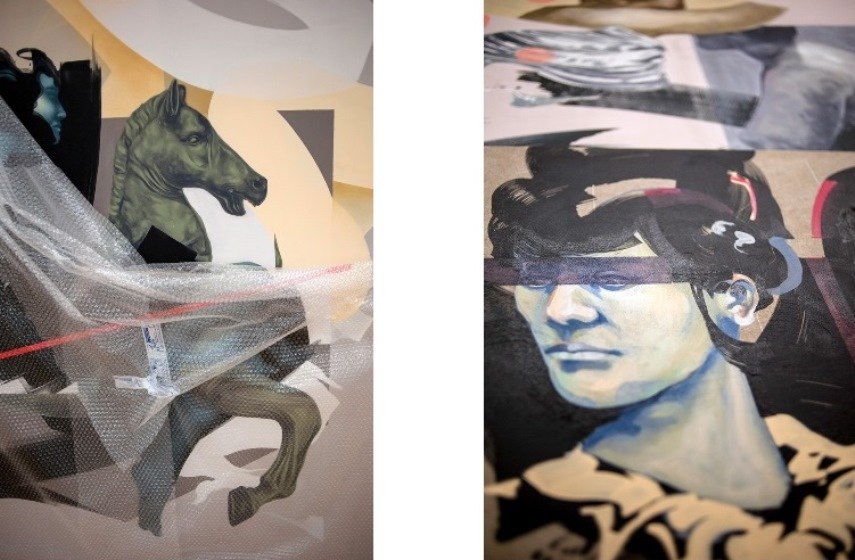 Dreams Have No Titles – BLO Solo Show
BLO's latest works also have some characteristics of futuristic art. It's not about pure postmodern-type technique or hyper-realism. It's more about a strong act of rebellion against still-dominating norms that are shaping our perceptions of what "reality should be".  As he splices between Man Ray's nudes and epic Renaissance Statues creating graceful, sacred figures envelope in bursts of cosmic abstraction. Underneath the light graceful glow of the pastel hues, one finds gestures of imploding mythical paradises. BLO creates futuristic postures of a statue's stride or a reclining nude - a genderless hybrid of a long forgotten time, a time of cold tender passion; and some of them will be part of the show at Swinton Gallery.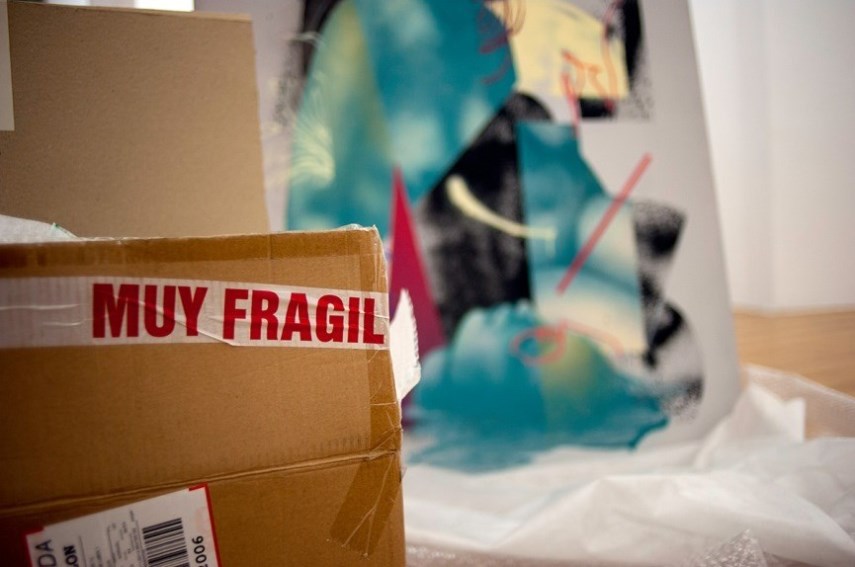 BLO: Dreams Have No Titles at Swinton Gallery
Swinton Gallery is certainly the place to be visited in Madrid if you are art lovers in general. Situated in a vivid Lavapiés district of Madrid, the gallery offers a perfect place for exhibiting works by urban artists. The show Dreams Have No Titles with latest works by BLO will be on view from May 22nd until June 26th at Swinton Gallery in Madrid.
For the latest news from the world of street art, sign up for My Widewalls!
Featured Image: BLO - Dreams Have no Titles exhibition
All Images courtesy of Blo.