In uncertain times like these, solidarity and community become even more valuable. The current exhibition at The Arts Club reflects on these sentiments by gathering art galleries that have been calling Dover Street in Mayfair their home for years.
A landmark in its own right, The Arts Club has been in this historic neighborhood since 1896, surviving two world wars and numerous crisis, Covid-19 pandemic being the latest of them. Its role in the creation of such a dynamic artistic and cultural area is immense, with great contributions by prominent art galleries around it.
Now, within the show titled Block Party, the art community of Dover and Grafton Streets will showcase an artwork from its roster of artists, including legends like Lucio Fontana and Mimmo Rotella, and prominent names of the British art scene such as Gary Hume and Helen Chadwick.
"In general, we are thrilled with how this eclectic mix of works, from different cultures, times and genres have come together as a potted example of the diverse art you can find within the Dover/Grafton Street community of galleries," says Pernilla Holmes of Wedel Art, who co-curated the exhibition alongside Jessica Ziskind and Amelie von Wedel. "It's a kind of multicultural and multi-generational discourse between the works, and that's really exciting."
Because of the Covid-19 pandemic, like many other spheres of life the art world too will have to go through some changes - and some of them might be for the better. Holmes comments:
Meaningful collaborations were already starting to happen in the art world, with gallery 'exchange' events like Condo (where galleries from one city do shows in the spaces of galleries in another city) - but I think COVID 19 and other global events have only emphasized the need to strengthen our bonds. We now have major galleries like David Zwirner (who is in our show) hosting young galleries in their spaces and their website, and so many Zoom and IGTV events that democratise normally quite exclusive experiences like studio visits and panel discussions. I'd love to see this sense of collaboration and sharing information maintained and grown.
And how do the galleries participating in The Arts Club's Block Party see the art market post-Corona? And what will the visitors be able to see in this exciting exhibition? Of this we talk to the people of seven Dover Street art galleries, namely Cardi Gallery, Gazelli Art House, Richard Saltoun, David Zwirner, Sprüth Magers, Galerie Max Hetzler, and Robilant + Voena.
Block Party is on view at The Arts Club until 3 October 2020.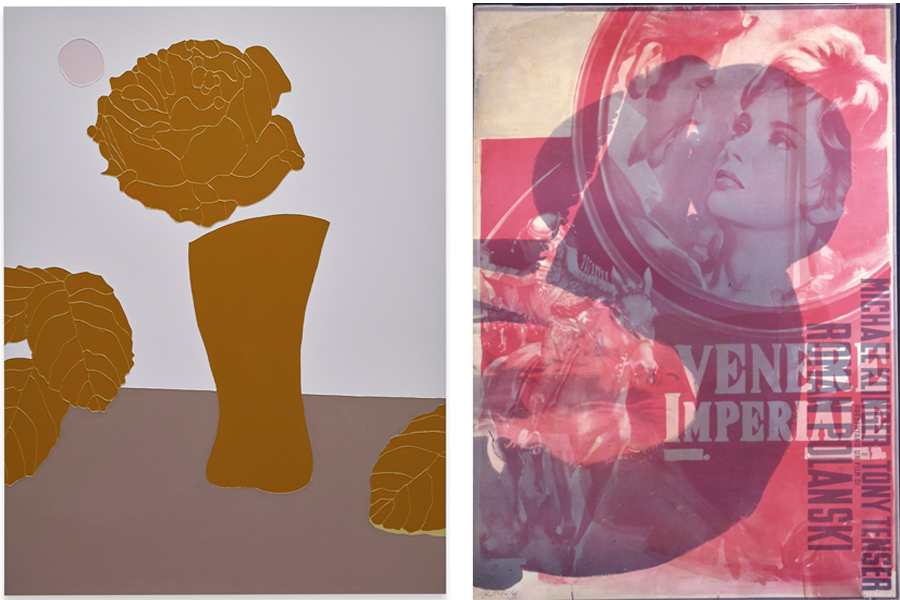 Art on Dover Street
Widewalls: How would you describe, in a sentence or two, the role of the art community on Dover Street today?
Joe La Placa, Cardi Gallery Director: Art has always been about connectivity. It brings people together from all walks of life and at its best, creates a meaningful dialogue amongst the people who encounter it. One of our roles as gallerists is to bring historically important art works to the attention of the general public so we all come together.
Mila Askarova, Gazelli Art House Founder: To be inclusive of audiences that aren't typical to the neighbourhood. There have been a lot of changes over the past few years with tenants moving in and out of buildings, and it has created a certain vibrancy which goes beyond the traditional Mayfair gallery reputation.
Niamh Coghlan, Richard Saltoun Director: Dover Street is a small but dynamic arts community that we are privileged to be part of. In the heart of Mayfair, it offers a respite from the retail chaos of Regency and Oxford Streets, each gallery having a curated offering of art by leading contemporary artists - from Fontana to Chadwick - allowing visitors access to museum quality art just by stepping through the doors.
James Green, David Zwirner Director: The art community on Dover Street serves an important function - to present a wealth of museum-quality exhibitions in a variety of spaces that are freely open to the public.
Andreas Gegner, Sprüth Magers London Senior Director: The gallery has been at our current location for over a decade and we've witnessed Dover Street and the surrounding area become one of the hotspots of West London's commercial gallery scene. It's great to be part of a close-knit community of diverse local and international galleries.
Sarah Horner, Galerie Max Hetzler Director of Exhibitions: Dover Street is a vibrant, cosmopolitan street and it's wonderful to be part of a community that plays an important role in London's cultural landscape.
Benedict Tomlinson, Robilant + Voena Director: Dover Street has been a major hub for some time now, and the innovative and proactive ways the galleries have dealt with the crisis has shown that the intention is to sustain and support one another.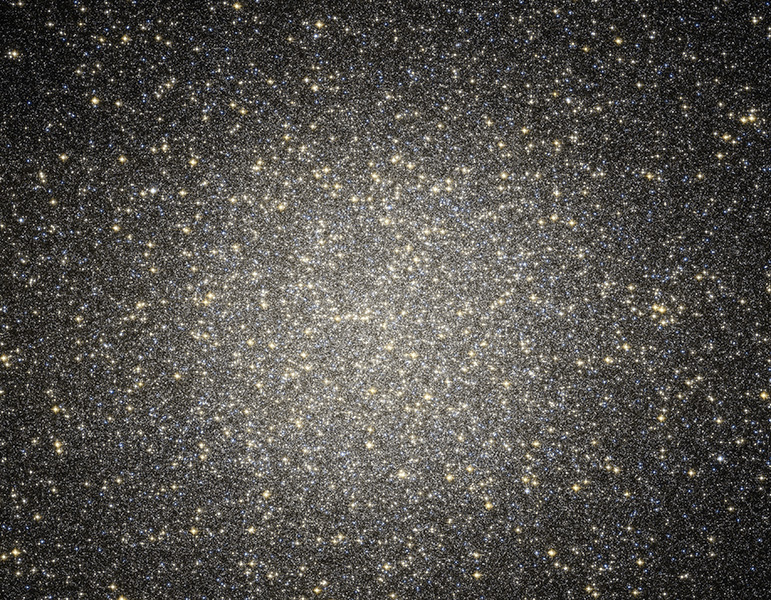 The Arts Club's Block Party
Widewalls: What is your gallery showing in "Block Party"?
Joe La Placa, Cardi Gallery Director: Cardi London has loaned two important works by the great Italian artist Mimmo Rotella, one of the founding fathers of Pop Art. Baskerville (1961) is from Rotella's acclaimed décollage period, when the artist roamed the streets of Rome at night and tore down movie posters which he reassembled back at this studio in collage format. The title and main image is from Sir Conan Doyle's eponymous Sherlock Holmes novel. Venere Imperiale (1966) is prime example from Rotella's lesser known but perhaps more relevant Artypo series. The work combines movie posters from two iconic films of the time that feature two very different women as the main characters – Venere Imperiale and Roman Polanski's Repulsion.
Mila Askarova, Gazelli Art House Founder: Giovanni Ozzola's Splendor in Core - an earlier work of the artist (2012) merging photography and sculpture through an image of a dense splash of stars printed on a slate.
Niamh Coghlan, Richard Saltoun Director: We are showing one of Helen Chadwick's most iconic series, the Wreaths to Pleasure. A series of large, circular photographs, each captures flowers and fruit set in and among inorganic domestic liquids - Fairy liquid, tomato juice, and oil. These vibrant, colourful works showcase Chadwick's unique ability to bring together unholy alliances - merging the organic with the toxic. Chadwick was hugely transformative and influential on an entire generation of artists, teaching many of the yBa's, and her untimely death at the age of 42 cut short the career of one of Britain's icons of contemporary art. We selected her for inclusion in Block Party as, in a moment, when so many people have lost so much, her work reminds us to find beauty in the cycle of life and death.
James Green, David Zwirner Director: We are presenting two works from leading British artist Rose Wylie's Clothes I Wore series, which in typical Wylie fashion depict memorable garments from the artist's own wardrobe, along with drawings of objects from her personal life: for example, Victorian spoons, or her cat Pete. They underscore the importance of memory—as both a fixed and a shifting concept—within her practice.
Andreas Gegner, Sprüth Magers London Senior Director: A work called Mother's Day by Gary Hume.
Sarah Horner, Galerie Max Hetzler Director of Exhibitions: We are showing drawings by LA-based artist Louise Bonnet known for her portraits of voluminous bodies, which give physical form to the weight of human stresses and emotions.
Benedict Tomlinson, Robilant + Voena Director: A beautiful red Buchi (holes) work by Lucio Fontana from 1960 alongside two important works by Paolo Scheggi from the 1960s; the works all show key developments in the spatialist movement by redefining how we observe and consider the 2 dimensional plane.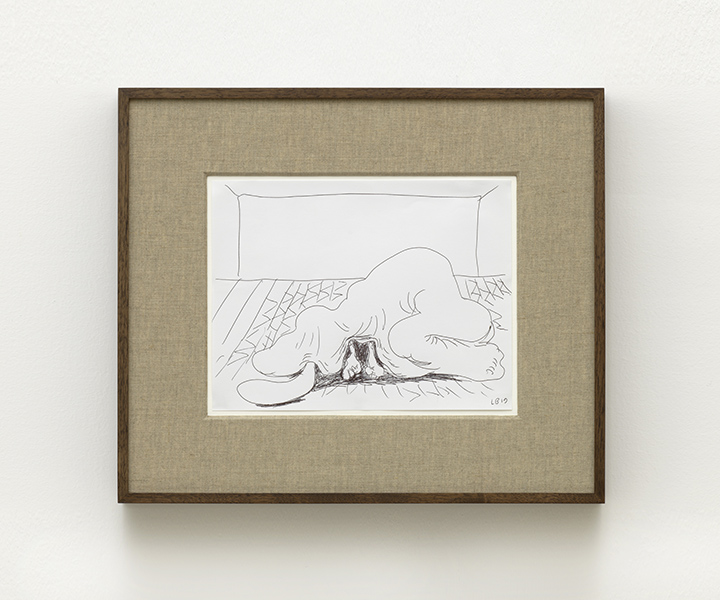 The Art World Post-Covid
Widewalls: What would you like for the art world to become post-covid?
Joe La Placa, Cardi Gallery Director: I look forward to the day when we leave the cocoon of the virtual we've been in for the past four months, when we can emerge from our vicarious lives and see actual works of art. Like Marvin Gaye says 'Aint nothin like the real thing baby'!
Mila Askarova, Gazelli Art House Founder: More collaborative and experimental.
Niamh Coghlan, Richard Saltoun Director: We would like the art world to become more focused on what its roots are: great artworks by great artists.
James Green, David Zwirner Director: The post-covid art world will need to adapt to the profound changes caused by the pandemic, that are not likely to revert until there is a vaccine or treatment. Some traditional areas of the business, such as events, installations and art fairs, are going to have to shift with the changing nature of the market, but this change has already opened up new windows of opportunity such as an increase in online programming, making art even more accessible for all. David Zwirner's online viewing rooms currently include presentations of new work by Marcel Dzama, Jeff Koons, Raymond Pettibon, Suzan Frecon and Oscar Murillo.
Andreas Gegner, Sprüth Magers London Senior Director: Since the Covid crisis there has been a huge amount of collaboration and community spirit, and our biggest hope would be to preserve this spirit moving forward.
Sarah Horner, Galerie Max Hetzler Director of Exhibitions: Art offers solace and provides hope. It plays a key role in opening up dialogues and exchanging our views of the world. We hope that the Arts will receive the vital support they need post-Covid to continue to open our horizons and enrich our communities.
Benedict Tomlinson, Robilant + Voena Director: Certainly in many ways a return to being able to view artworks again in person, however the progression of new technologies this period has brought forth shows it can be possible to enjoy digitally, so an arena where both formats can be enjoyed. But looking at artworks in the flesh can't yet be beaten!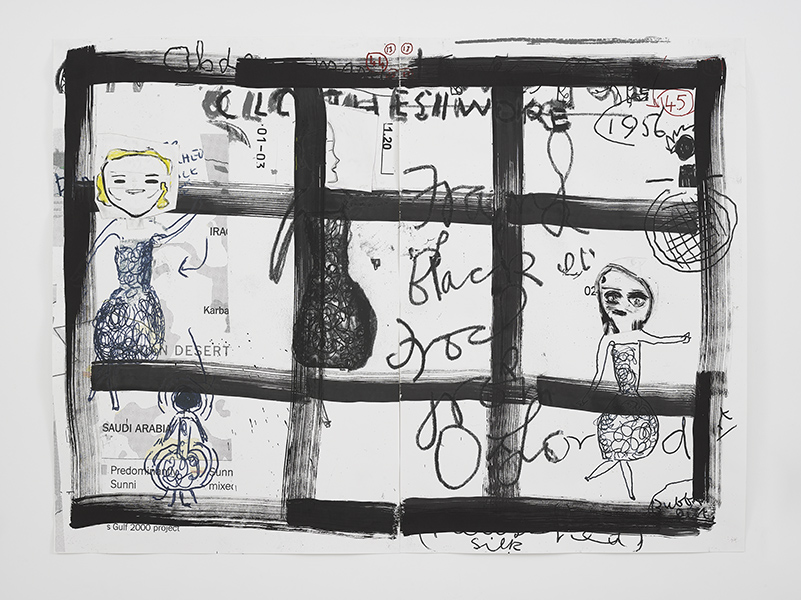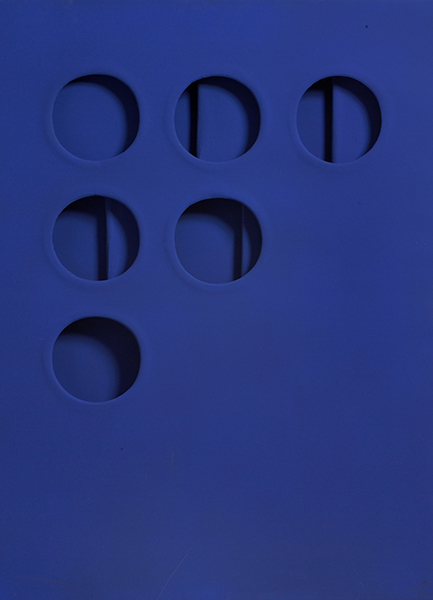 Featured images: Installation shots, Block Party at The Arts Club, London, 2020. Photos by Kate Elliott.