Based on the ethos "Art is for everybody", the avant-garde project by Biokip Labs, the BLOOP International Proactive Art Festival is coming back for its eighth strong edition. Taking place in the heart of the island Eivissa at the end of summer, BLOOP Festival Ibiza 2018 aims to bring art to everybody and anybody. The annual theme of this unique art fiesta will be HOPE, inviting artists to create works that communicate this empowering message.
As a contribution to BLOOP Festival's project OpenAir.Gallery, Alfalfa's colossal mural titled Hope for those who need it the most landed in the heart of Ibiza Town. In the wake of the recent plight of the Mexican families by Trump administration's zero tolerance immigration policy and long-lasting Syria's instability, this piece seems more relevant as ever.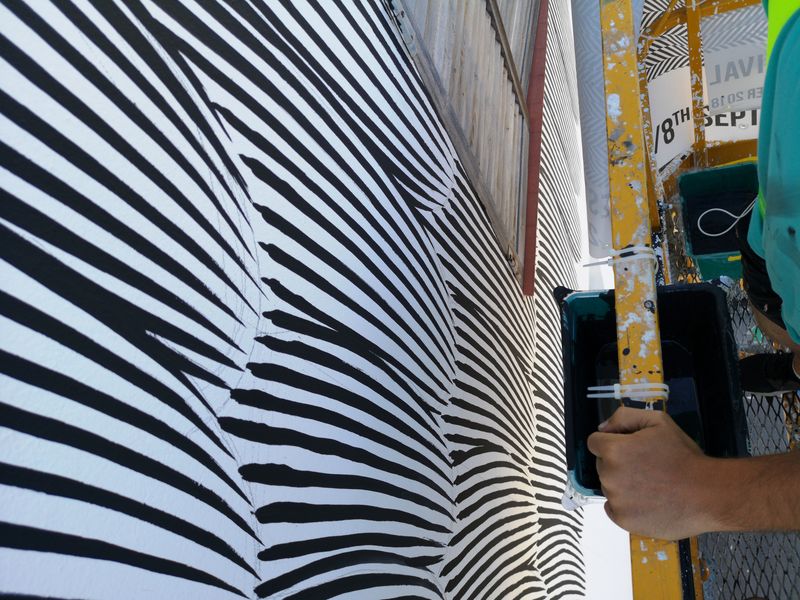 The OpenAir.Gallery App
A project that consists of over 25 murals across the island, OpenAir.Gallery aims to convert the area into a true outdoor gallery. One of the first of its kind, it continues to grow and expand every year.
This year, the festival has created a free application called The OpenAir.Gallery App based on augmented reality technologies. Bringing street art closer to all, the app recognizes each mural instantaneously, simply through pointing the cell phone camera at it, and shows all of the information regarding it.
This app provides each user with a street art experience on a completely new level.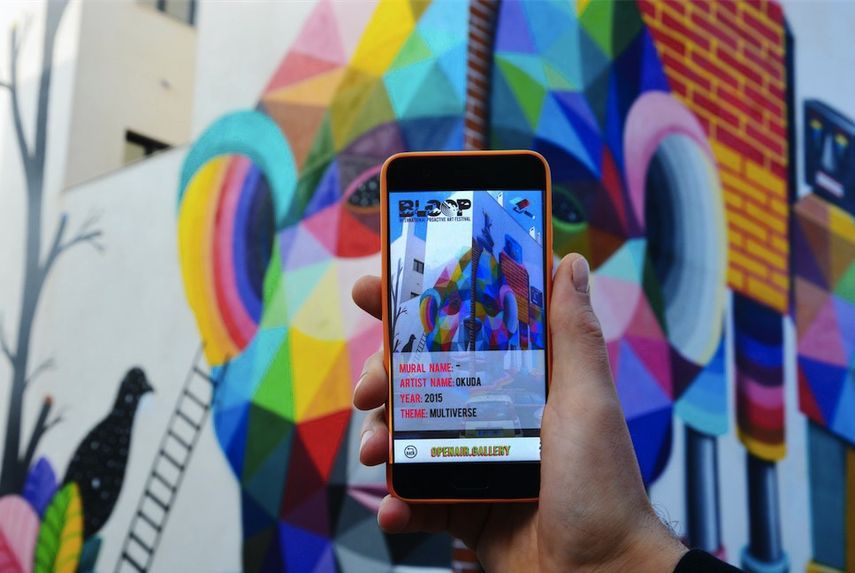 Comprehensible and Accessible Art
Bringing together both veterans and emerging artists from around the world, BLOOP will showcase art that is comprehensible for everybody. In addition to installations, sculptures, photography, workshops for children, expositions and more, the Festival will dive into new technologies such as VR, AR, interactive disciplines, video mappings and other new arts.
Promoting innovation and spotlighting comprehensible and accessible artworks for everybody, it will once again encourage the visitors to think proactively through the works.
The street artist INO, who has always made significant noise upon his visits to Ibiza, will come back for the fourth time to create a powerful new mural. We are looking forward to finding out what he is up to this year.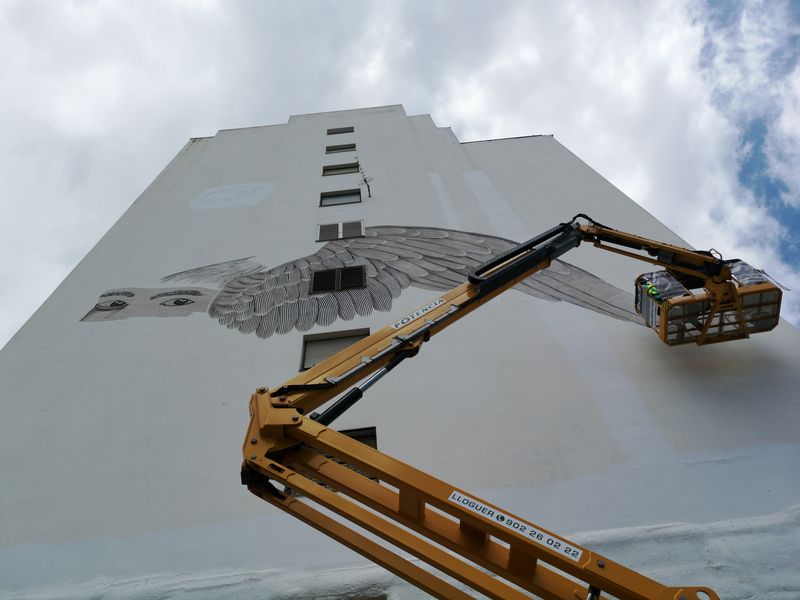 BLOOP Festival 2018
Changing the face of Ibiza by bringing together Art and Culture, BLOOP Festival has revealed the other side of this Mediterranean island. Due to the festival's positive impact on the island and its potential as a cultural and touristic model, BLOOP is planning on expanding and exporting this platform to other cities and countries. Yet, the island of Ibiza will always remain its home.
BLOOP Festival 2018 will take place on Eivissa island from August 23rd until September 8th, 2018. The entrance will be free. Complete program and list of artists will be announced closer to date, so be sure to check out the festival's official website.
Featured image: Alfalfa - Hope for those who need it the most. All images courtesy of BLOOP Festival.