Art is for everybody – that is the motto of the Biokip Labs, organizer of the BLOOP International Proactive Art Festival, that is coming to Ibiza this summer for its sixth edition. This avant-garde project is an overall artistic experience that will bring an artistic vibe to the island. Although famous for its crazy all-day-all-night beach parties and beautiful landscape scenery, Ibiza is not all that, all the time. There is a vibrant cultural scene as well, and it is becoming more and more important with every new season. This year, BLOOP Festival has prepared a great range of varied happenings – from children's art workshops, to video mapping, to music sessions, to fine art exhibitions.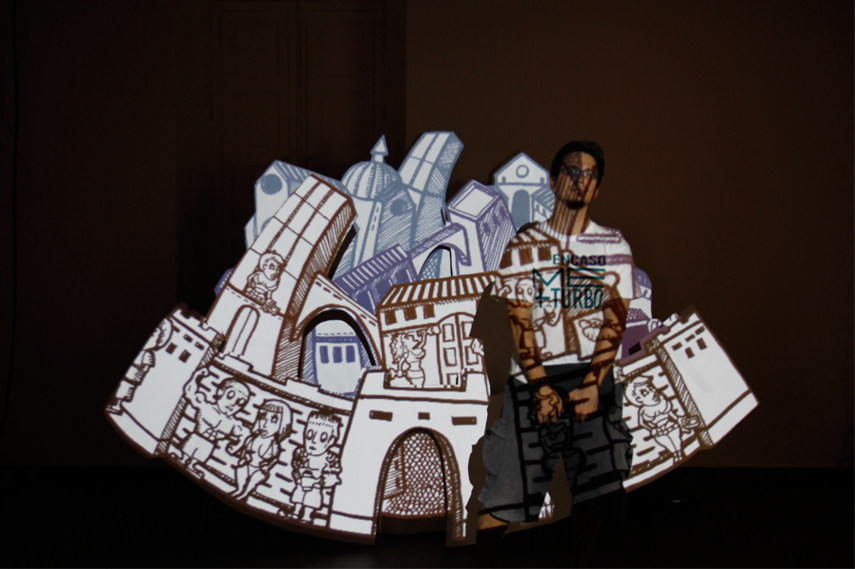 Addressing the Actual Social Issues
The annual theme for the sixth edition of the festival is No Fear. So, the artists from around the world are invited to contemplate on that particular topic and to base their work aesthetics on that subject matter. Supposedly, they will relate to actual social issues that need public's attention. Then, the BLOOP's audience should be encouraged by the artworks to think proactively about those issues. It is a proactive art festival after all, and it promotes critical thinking, out-of-the-box solutions, and innovative artistic approaches, with a lot of creative energy flowing around the whole island throughout the festival days.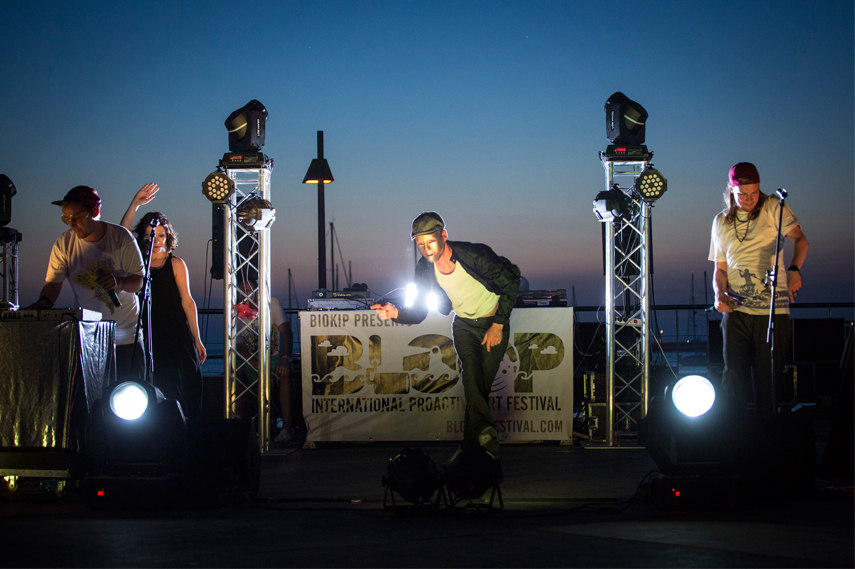 Island as an Open-Air Gallery
BLOOP Festival will actually turn the island into a big open-air gallery. There will be a ton of art events going on, each and every from a different perspective, on a distinctive range of artistic scales, and it will definitely offer interesting exhibitions and entertainment solutions for everyone. For the youngest ones, for example, there will be several creative and artistic workshops while adults will have the opportunity to enjoy the variety of interactive installations, fine art shows, sculptures, video mappings, graffiti art, photography, concerts, self-produced experimental films, live performances, and much, much more. Arts and activities will be showcased across the island. The whole festival, with each and every event within, is completely free.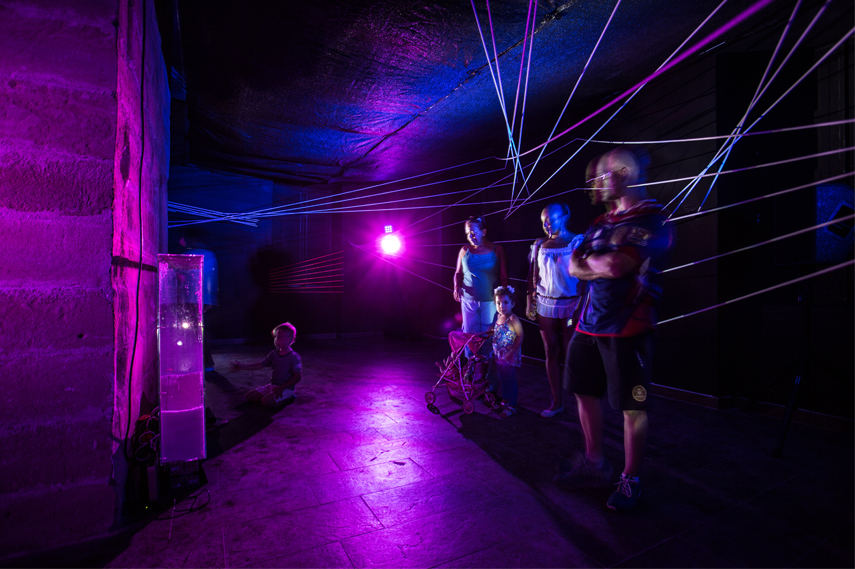 Ibiza Festival - BLOOP 2016
This year's edition of the BLOOP festival will be held on the Ibiza island from July 16 to August 16, 2016. It will be a month full of art in one of the world's most famous tourist destinations. This particular festival was nominated as best active tourism model by the local government for the International Tourism Fair FITUR. It is an independent event and a long-term project, which began back in 2011. It was brought to life with a specific vision to change the image of Ibiza through arts and culture, and it is confidently growing with every new annual edition, leading towards a fulfillment of its initial idea. Some of the artists who performed at previous festival editions are Martha Cooper, Interesni Kazki, Isaac Cordal, Olek, Lo Spino, Freakatronic, Dario Rossi, and Massimo Mazzone, among others. Artists' announcement for this year is coming soon.
Featured image: Moving artwork Ferry Balearia
Slider images: Digital Genetic Pasta @ Space Ibiza, OpenAir.Gallery Okuda
All images are courtesy of Biokip Labs