An Ibiza-born avant-garde project by Biokip Labs dedicated to bringing art to everybody and anybody, the BLOOP International Proactive Art Festival expanded and exported the platform to Milan for the first time. Aiming to encourage those who visit to think proactively, BLOOP welcomed artists who conveyed a message to a new audience, crossing disciplines, drawing colossal murals and defying realities.
Under the ethos ART IS FOR EVERYBODY, the festival marked its finale with a set of collaboration murals, an interdisciplinary exposition, and an open-air workshop for children.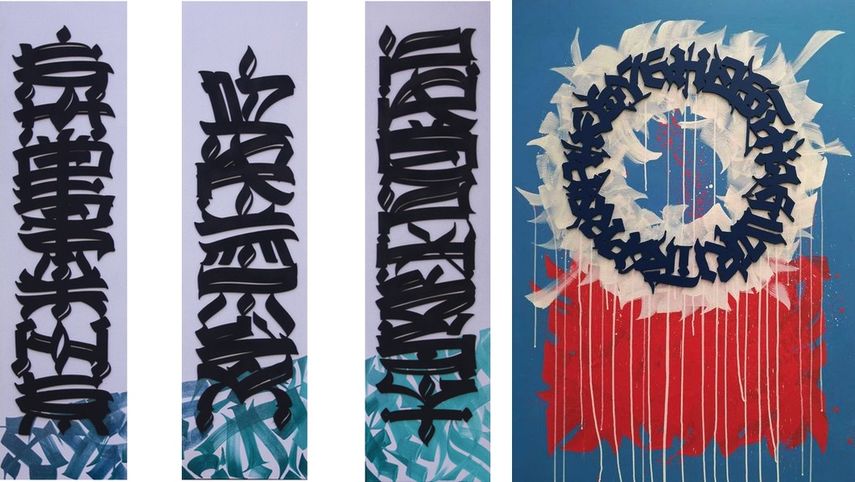 BLOOP Showcase
The essence of the festival, BLOOP Showcase brought calligraphy, design, virtual reality and creative technologies applied to art to the center of Milan.
Lo Spino, the Italian artist fusing graphics, CG and urban art, created a meta-ritual reality installation titled The Temple. Crossing over two worlds, virtual and physical.
Said Dokins, a Mexican artist best known for his murals that fuse graffiti and calligraphy, presented a unique limited edition series and sculpture paintings titled Palimpsestos. 
Lo Spino and Said Dokins also collaborated on an installation titled Shifting Meaning, which blurred the borders between calligraphy, sculptures and digital video mapping.
Working in collaboration with Biokip Atelier, AMADAMA presented The Future is in Your Hands, intelligent light design that you can control with a sole hand the color, intensity and power of the light.
The showcase was accompanied by the sounds and music of Pineapple Crocodile, an art and music collective by Biokip creating sophisticated, refined and clean works, allowing the visitors to become fully immersed in the world of Biokip/ BLOOP.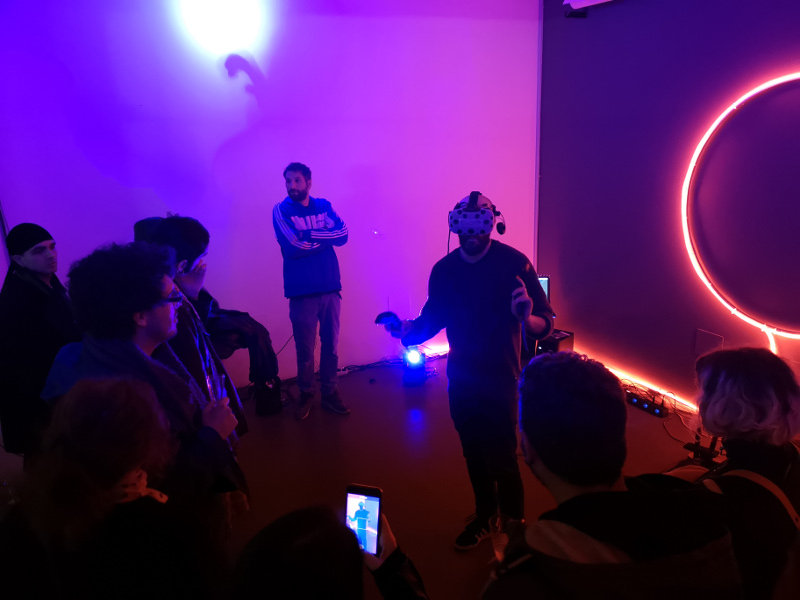 BLOOP Experience and BLOOP Kids
During March 2019, BLOOP presented a set of collaboration murals created by Said Dokins, with the help of Biokip Atelier and SpY, as part of its BLOOP Experience. The collaborations resulted in three murals which spell out the word AMA, an imperative for the verb "amare", which means "to love" in Italian, located in the culturally and socially challenging outskirts of Milan. The word is written by the memories, hope, words and sentences that described the neighborhood by its residents, all united by compassion and love.
The festival did not forget the youngest ones, organizing BLOOP KIDS for children of all ages. Opening new worlds for them, it provided them with a chance to take part in the calligraphy workshop by Said Dokins and Biokip Atelier which took place in the portico at the Parco Chiesa Rossa.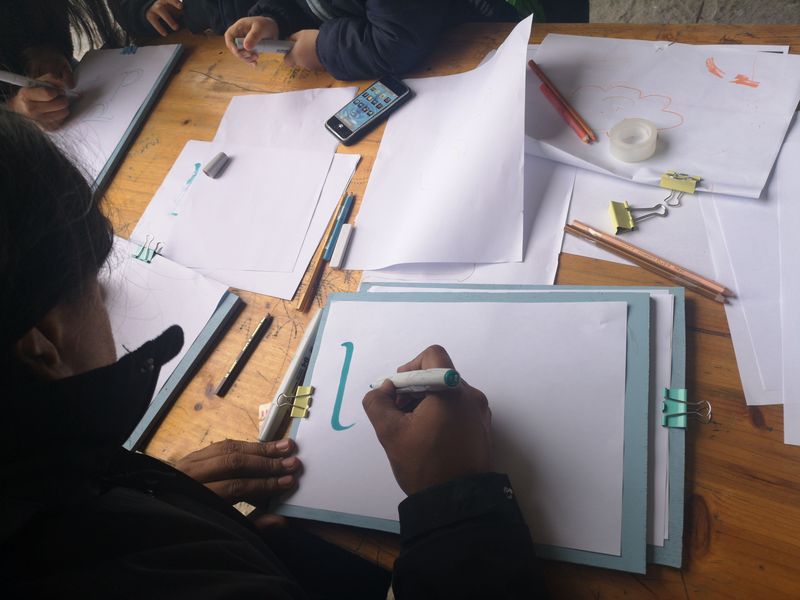 Towards the 9th Edition of BLOOP Festival Ibiza
This immersive edition diffused the very foundation of the BLOOP to a new audience, aiming to render art universal by showcasing comprehensible democratic art to everybody. Taking place during the Milan Design Week, it welcomed more than 1500 visitors into the world of BLOOP / Biokip.
The BLOOP Festival Ibiza will present its 9th consecutive edition during summer 2019.
View this post on Instagram
Featured image: BLOOP EXPERIENCE, AMA wall by Said Dokins SpY Biokip Atelier. Photo by Malaka; Work in progress PALIMPSESTOS by Said Dokins and Biokip Atelier; BLOOP SHOWCASE; BLOOP SHOWCASE PALIMSESTOS. All images courtesy of BLOOP Festival.