The summer heat is reaching its peak, which means: get out of the city and find your oasis to cool off. For many tourists, hedonists, travelers and recurring visitors, that oasis is Ibiza. Of course, what most people think of, when Ibiza is mentioned, are the endless summer night parties, post-card beaches and ultimate fun on the dream-like seaside. But, there is something more hiding in this alluring destination. BLOOP Street Art Festival makes its 5th return to the island of Ibiza. This uniquely proactive art festival acts as a real refreshment in the summer haze. From mid-July to mid-August, all of the visitors will have the opportunity to enjoy many fascinating events and activities, including workshops, music performances, murals, photography, paintings, interactive installations, sculptures, drive-in and many more of the captivating happenings that characterize this engaging art festival.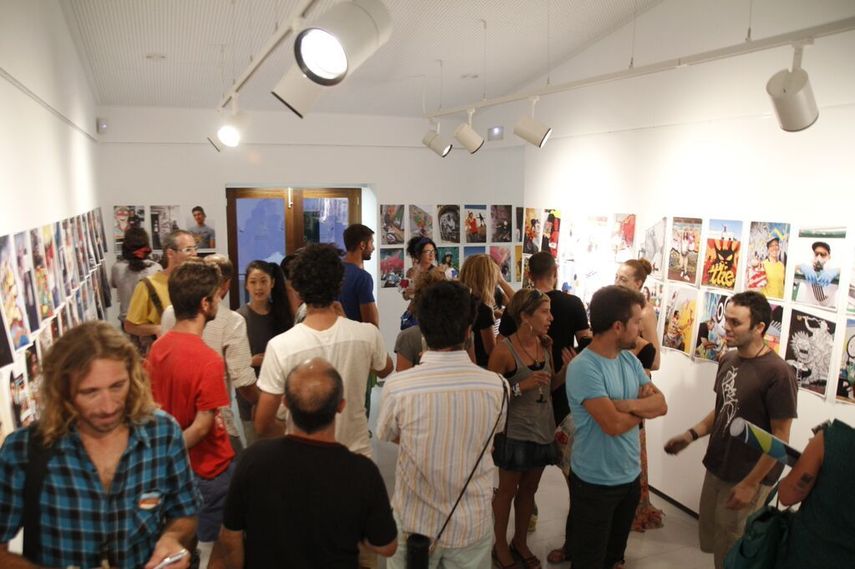 Art is for Everybody
One of the most appealing principles of BLOOP Street Art Festival is its all-accepting mantra, which screams - ART is for EVERYBODY. Indiscriminately, they welcome one and all with open arms, reaching out to the public to make a profound connection between people and art. One of the best ways to achieve this is to make everything accessible and FREE of charge, which is exactly what BLOOP did. Ever since its premiere, 5 years ago, the organizers made a conscious decision not to charge for the tickets, not to limit any visitors, and they even created a special program designed for children! To be exact, one of the aimed target audiences of this massive event are the people who are indifferent to art. Creating a phenomenal cultural platform for those not so familiar with the multifarious aspects of the world of art, BLOOP brings together experienced artists, who even act as teachers, with those who are merely stepping into the sea of the art world, or simply wish to explore new ways of expressing themselves.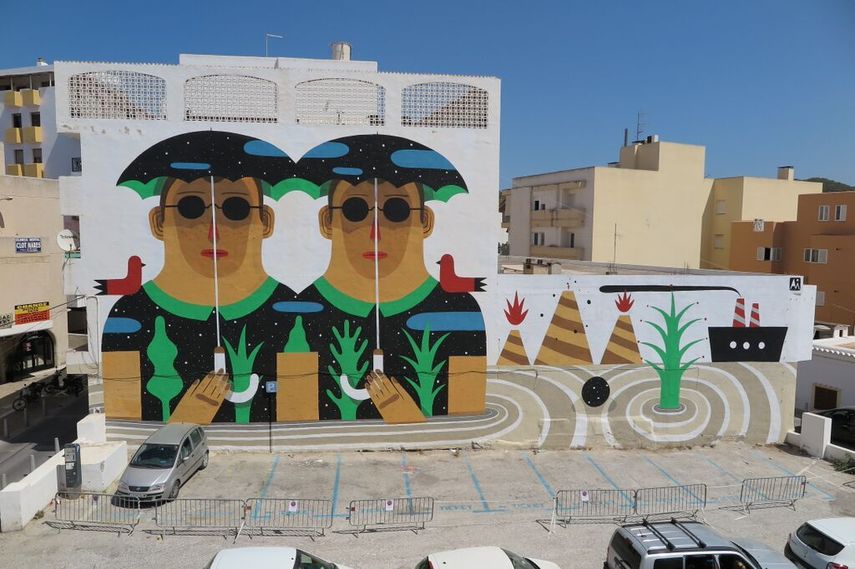 BLOOP 2015
The multi-disciplinary festival is a month-long celebration of art, not only showcasing amazing artwork, but also engaging the viewers by introducing a social theme. The carefully chosen theme is displayed in various ways throughout all of the exhibitions, making the audience put their thinking hats on while contemplating the art. Each year, a different subject is portrayed in this way, and in the 2015 edition, the theme is Multiverse, Parallel Universes. Artists from around the world join together to convey their interpretation of the given subject, and attempt to educate the audience through the insight of an artist. Even though the festival is self-financed, and its resources are limited, BLOOP has managed to maintain a high level of quality and quantity of diversified shows. Spread throughout the island, different events will feature different artists. This year's edition will include names such as Freakatronic, Agostino Iacurci, Bisser, Silva Ramacci, Isaac Cordal, Musumeci, Lo Spino, Mena, Pineapple Crocodile, No Reason Productions and many more are yet to be confirmed!
The star event of this edition will be BLOOP Drive-in by No Reason Productions, which is a collaboration between Lucca Film Festival and BLOOP Festival. The result of this combination will feature a regenerated and re-edited version of the silent film masterwork, The Wizard of Oz (1925), post-produced with the sounds of Pineapple Crocodile. The short film will be played in a loop, presenting a new entertaining experience of an old classic piece, and it's going to be available for enjoyment in the open air!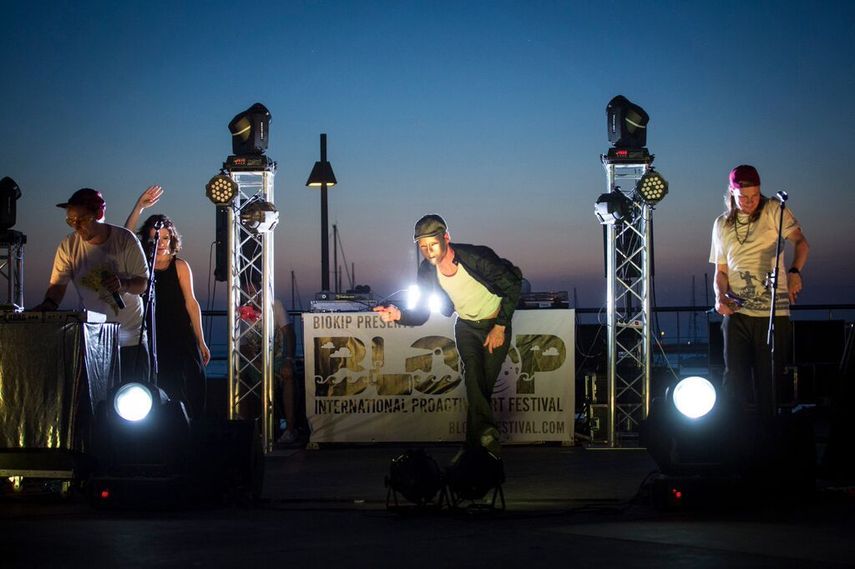 5th Edition of BLOOP Art Festival Ibiza
BLOOP International Proactive Art Festival is divided into 4 categories: ART, MUSIC, TECHNOLOGY and EDUCATION. This avant-garde project of the Italian start-up, Biokip Labs, lasts for 31 days, from 16th of July – 16th of August, 2015. For three consecutive years, the festival has been the host for more than 90,000 visitors per year, with an average of 30 artists worldwide. And, once again, there is no admission fee for any event, everything is free and everyone is welcome, so, pack your bags, and head down to the amazing island of Ibiza for the ultimate summer art experience!
Don't miss any art festival or event that's worth your while, sign up for free to My Widewalls!
All images courtesy of BLOOP Art Festival