During the first decade of the 20th century, Futurism appeared suddenly as an outrages avant-garde art movement inspired by velocity and technological progress. The proponents of the movement, led by its founder, the poet Filippo Tommaso Marinetti, were driven by radical performative shock tactics expressed through various media. One of them was Umberto Boccioni, a prolific figure who largely contributed to the movement by reinventing sculpture.
Although his career ended in 1916 after his death caused by the tragic fall from a horse, Boccioni left quit a mark by experimenting with various forms and unconventional materials, such as glass, wire, and hair, and his general ideas articulated through his 1914 theoretical essay titled Futurist Painting and Sculpture. Although a significant number of his three-dimensional works were destroyed during the inter-war years, his activity was important for other Futurists and a fluctuation of their ideas.
Now, thanks to digital artists Matt Smith and Anders Rådén, four of Boccioni's ground-breaking sculptures produced between 1913 and 1915, were reconstructed upon the vintage photographic material, and this Autumn they will be on display at the Estorick Collection of Modern Italian Art within the exhibition Umberto Boccioni: Recreating the Lost Sculptures.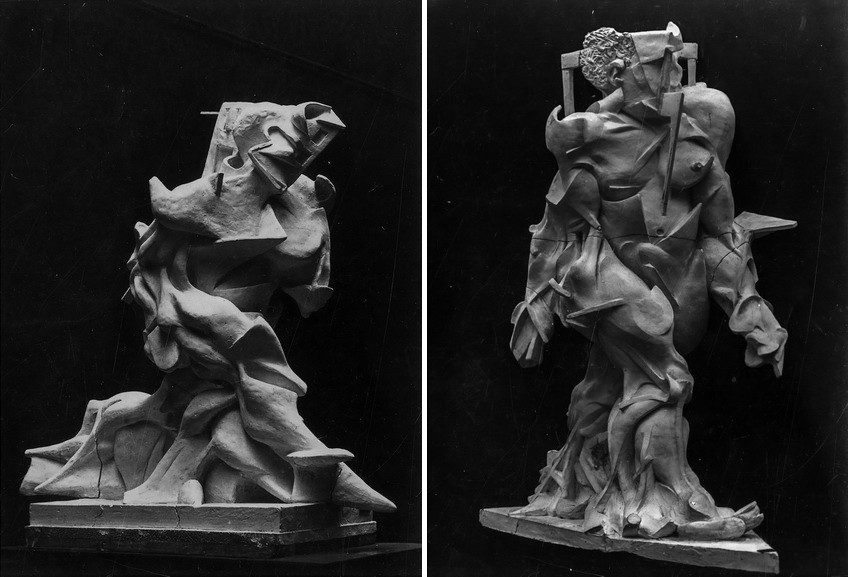 The Embodiments of Futurist Ideals
Umberto Boccioni ultimately became drawn to sculpture around 1912, which resulted in his manifesto titled Technical Manifesto of Futurist Sculpture. The artist propagated the rejection of conventional materials such as marble and bronze, and according to the main proposal, his sculptures were made from a single material such as plaster, while Boccioni explored the possibilities of capturing movement in a static image (which was one of the main tasks of early Futurist art).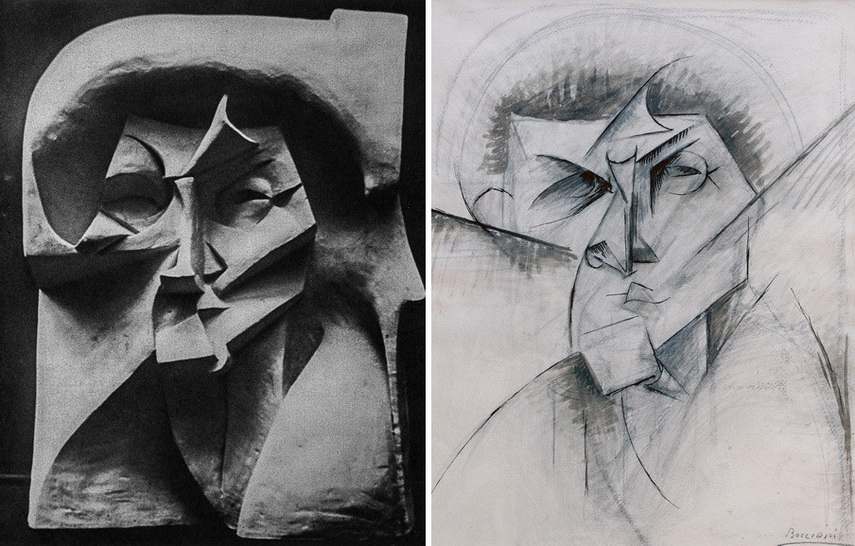 The Lost Sculptures
In 1913, Boccioni made his iconic sculpture Unique Forms of Continuity in Space, which is held at the University of São Paulo's Museum of Contemporary Art. This man-made machine piece in plaster is saluted as one of the most celebrated modernist sculptures, but it is rarely known that it was preceded by three other sculptures exploring the same theme: Synthesis of Human Dynamism, Speeding Muscles and Spiral Expansion of Muscles in Movement.
These works were known after photographs taken in Boccioni's studio and at three exhibitions around the world from 1913 to 1917, which served as a base for the construction of precise 3D reconstructions of the original works.
Alongside the full-size 3D prints, the installment will include smaller maquettes highlighting the arrears of the initial sculptures where Rådén and Smith had to improvise due to a lack of photographic documentation. Visual documentation of the whole process, including time-lapse recordings of the printing, digital sculpting processes, sketches, and working drawings, will be on display as well.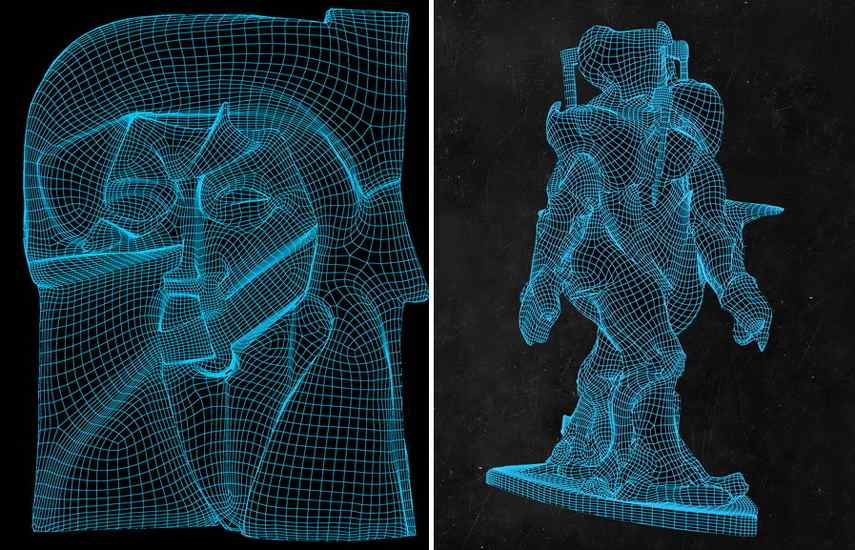 Umberto Boccioni at The Estorick Collection
The upcoming exhibition will surely provide additional insight into the daring Futurist vision and the way Boccioni interpreted it. Initiatives like these are much required nowadays, since they reveal forgotten aspects of art history and offer new layers of interpretation for both the scholars and the audience.
Umberto Boccioni: Recreating the Lost Sculptures will be on display at the Estorick Collection of Modern Italian Art in London from 25 September until 22 December 2019.
Featured images: Umberto Boccioni posing next to Synthesis of Human Dynamism in his studio, May 1913; Matt Smith and Anders Rådén - Digital rendering (sculpted) of Synthesis of Human Dynamism. Red marking indicates those areas of the original work for which no contemporary photographic documentation exists. All images are courtesy of Estorick Collection of Modern Italian Art.