Despite the uneasy peace that sometimes pervades the Colombian capital, there is no doubt that Bogotá has become a real hot spot for amazing street art, both by local artists and visiting international artists. A good number of international graffiti and street artists have visited the Colombian capital in recent years, including Italian artist Blu, who left a typically charged political mural involving skulls and drugs back in 2009. Bogotá has also more recently welcomed artists such as Alex Hornest, Claudio Ethos, Fin Dac, Seth Globepainter, JADE and Mad C to leave amazing street art on the cities walls. Along with international street art festivals taking place, such as Meeting of Styles in Bogotá and others in cities such as Medellin, Cali and Manizales, the future is looking decidedly colourful. Watch some of the artists in action in Colombia with the following videos, Mad C in Colombia, Alex Hornest Y Claudio Ethos and This is Cartagena.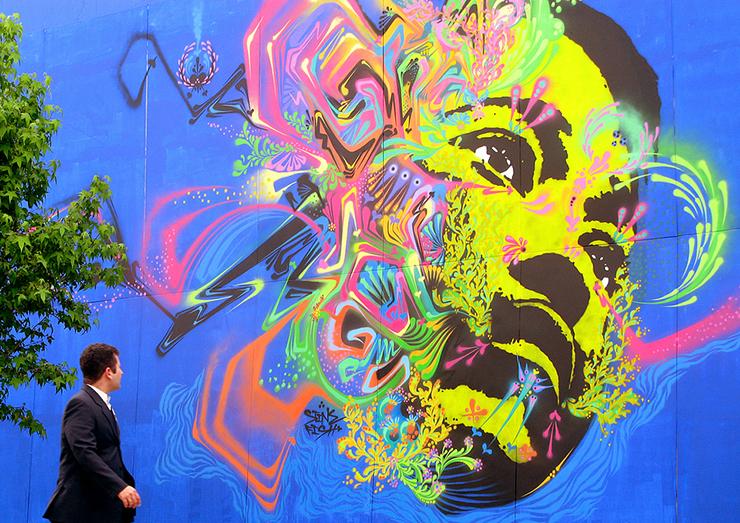 The Colombian Capital Street Artists
The capital of Colombia, Bogotá, along with many other cities, has thrown up a wealth of talent when it comes to graffiti and street art. Many are highlighted on a graffiti tour started by Australian street artist Crisp, who moved to Bogotá in 2009 and was inspired by the amazing street art to be found. Perhaps most well-known to Widewalls readers will be Stinkfish, who has received international acclaim for his colourful work, read more about his Savage Gaze exhibition at Vertical Gallery last year. Fifty year old Rodez is widely known and paints on the streets with his sons Nomada and Malegria while DJ Lu has become successful and can often be found working on commissioned murals in the vivid city of Bogota.
Vogel is taking advantage of cultural funding to create murals of people who have disappeared during sixty years of civil conflict in Colombia while the excellent Toxicómano Collective are busy mixing punk and propaganda in their street art about mass media. Also keep an eye out for the brilliant Bastardilla and her stunning artworks along with names such as Gauche, Yurika, Hogar, Zas, Corrosivo Carsal and Koch1no to mention just a few. Hopefully with a little mutual respect between the authorities and the graffiti street artists, a balance can be found which will be of benefit to the Colombian capital Bogotá, allowing amazing street at to flourish for both the locals and visitors.
For all the latest features sign up to My Widewalls today!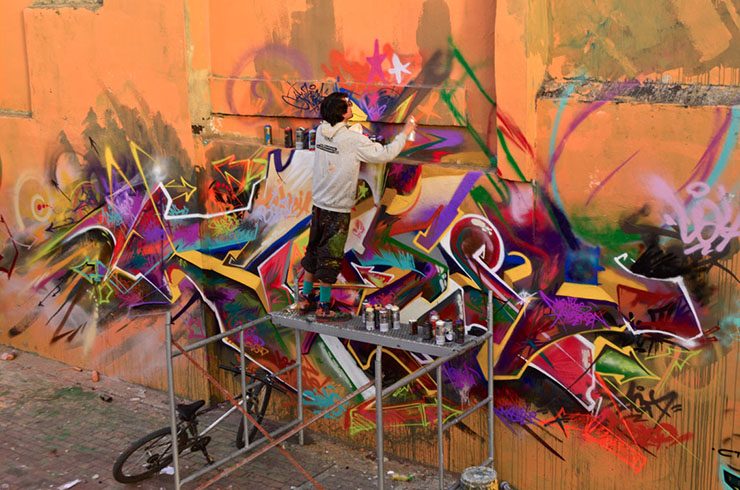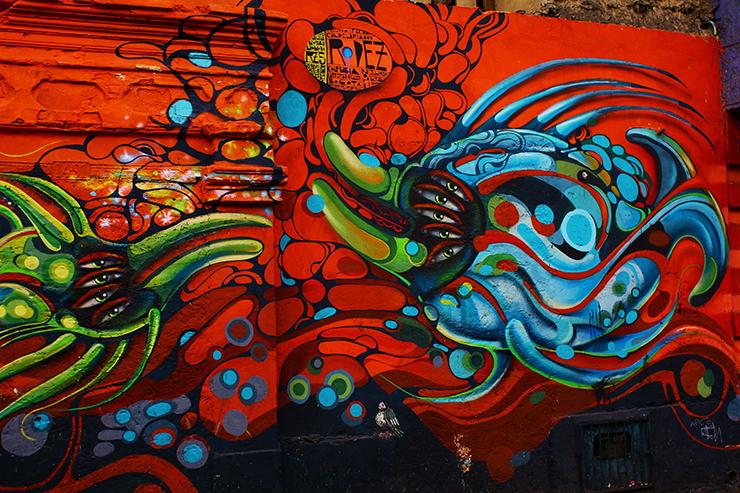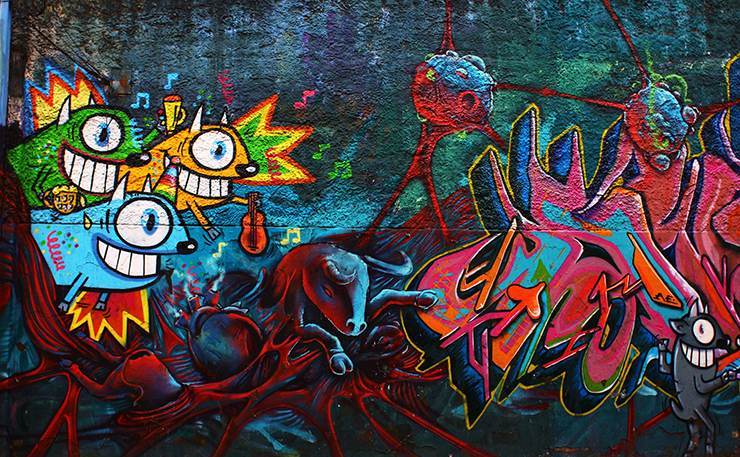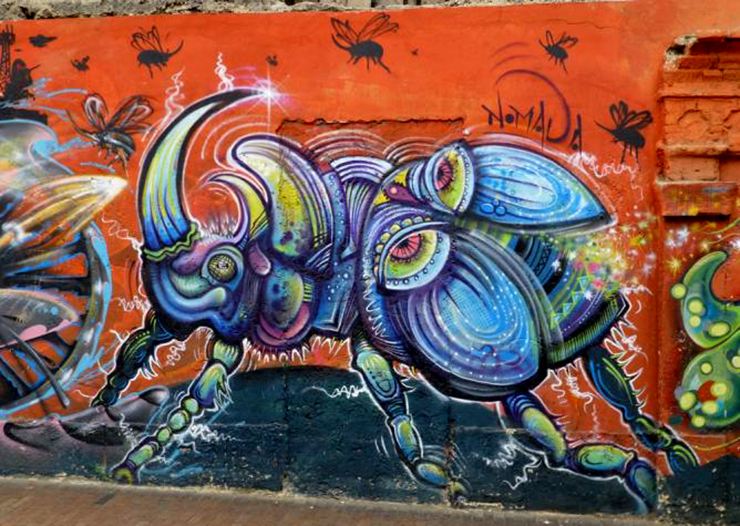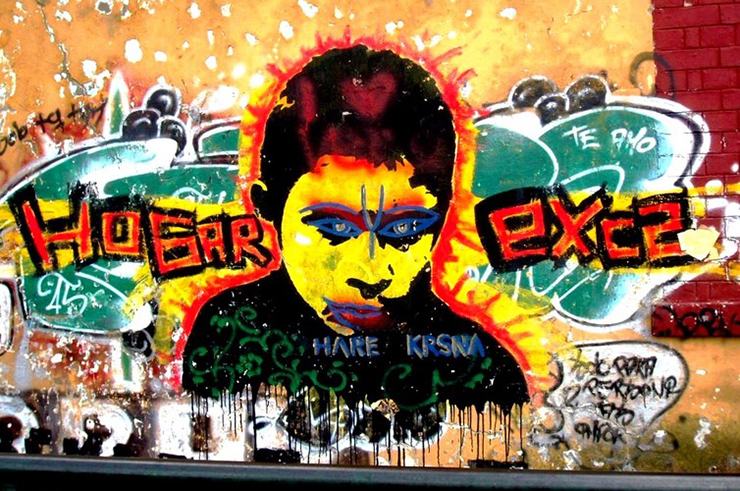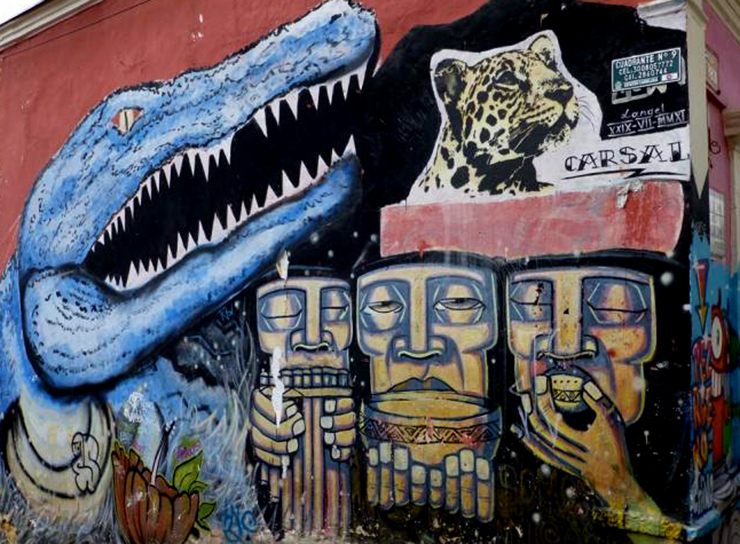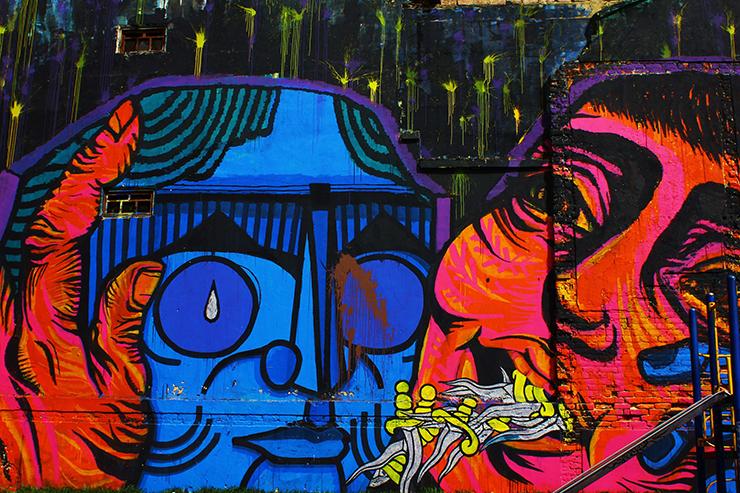 All images as credited.