Rabbit Eye Movement is at it again! With its ongoing mission to contribute to the transformation and evolution of urban art, the movement and its gallery space have come to be a very well known focal point for street art and urban art enthusiasts. In the very near future, the art space will host some of the famous names, as well as emerging ones, of the Bristol street art scene…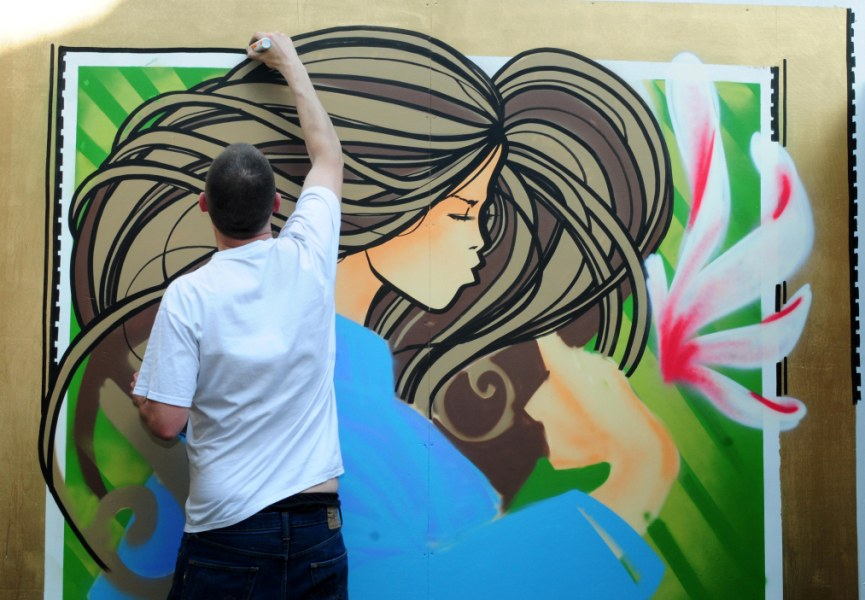 What is Rabbit Eye Movement?
After seven years of creative work on the streets, Nychos found a home for REM in 2012, in the hearth of Vienna. In the beginning, there was only the idea and the creative incentive, which had lead the artist to establish Rabbit Eye Movement Art Space, today a full time gallery. It promotes street art and urban art and builds relationships and collaboration potential between both national and international artists, as well as the public. Rabbit Eye Movement is also an interesting field of opportunities for emerging artists, while nurturing the values of the movement which had created it.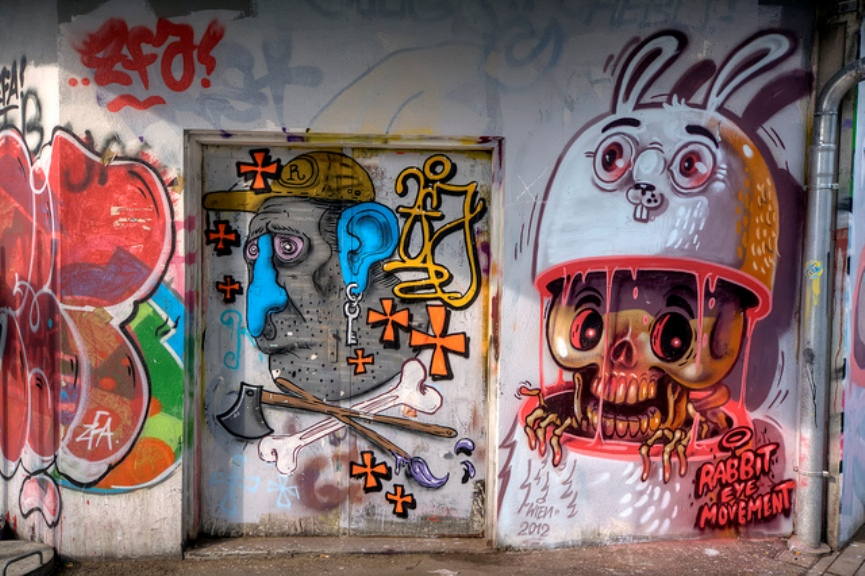 Bristol Heritage
The culture of appreciating street art has been present in the city of Bristol, especially during the last decade. If we were to talk about the notion of street art, we must begin with the already legendary status of Operation Anderson. In 1989, this had been the biggest graffiti bust to date. More recent events, which represent the shining moments of street art, not only locally, but globally as well, are reflected in the annual Upfest and the See No Evil Block Party, a multimedia cultural event including live street painting. These are only some of the numerous examples which represent the rich street art heritage of Bristol. However, this time, the energy is moving to Vienna…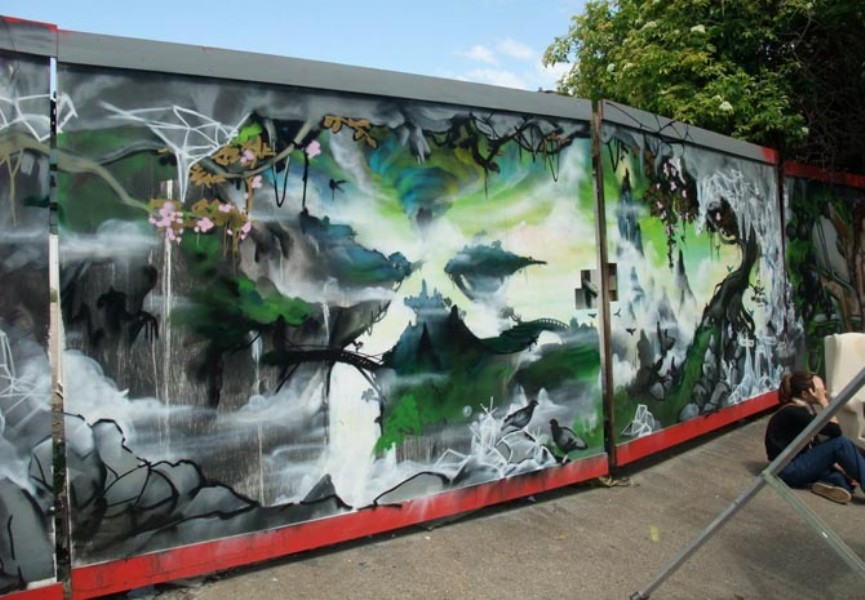 Boogie Down Bristol
Boogie Down Bristol is a group show curated by the renowned street artist Inkie, known also as one of the head artists arrested during the infamous Operation Anderson. The aim of this exhibition is to showcase some of the key players of the street art scene in Bristol, as well as introduce a number of emerging talents. Apart from Inkie, the list of names includes Nick Walker, 45RPM, Xenz, Richt, Cheba, Sepr, 3DOM, Will Barras, Epok, China Mike and Paris. At the Rabbit Eye Movement Art Space, during the period between September 18th and October 16th 2014, the symbolic power of the Bristol street art scene is coming to Vienna!