Both Ways at Woodward Gallery in New York City presents two artists of different artistic expression - Susan Breen and Margaret Morrison. Both artists will present the new ways that their art has taken. Departing from her earlier abstract and atmospheric works, Susan Breen's new paintings are rooted in imagery that can be associated with the physical world. Margaret Morrison abandoned  her still-lifes to share images that present driver's point of view and the act of driving a car a sort of meditation.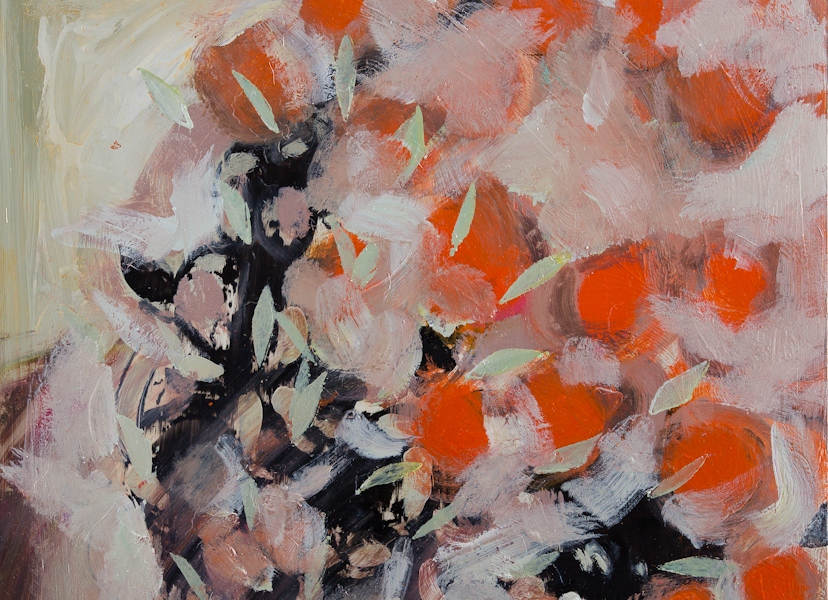 Susan Breen
Susan Breen's paintings represent a dynamic natural world in flux, in various states of growth, transformation, and at times, decline. Breen's natural forms float, turn, bloom, grow, and overgrow. Vines twist and flourish, alluding to some universal circulation. Systems begin to fill up and spill over, hinting at entropy. Trees reach to the sky, flowers cluster and converge. In all of these, Breen manages order submitting in some way to a changing world within each frame, one filled with both darkness and light.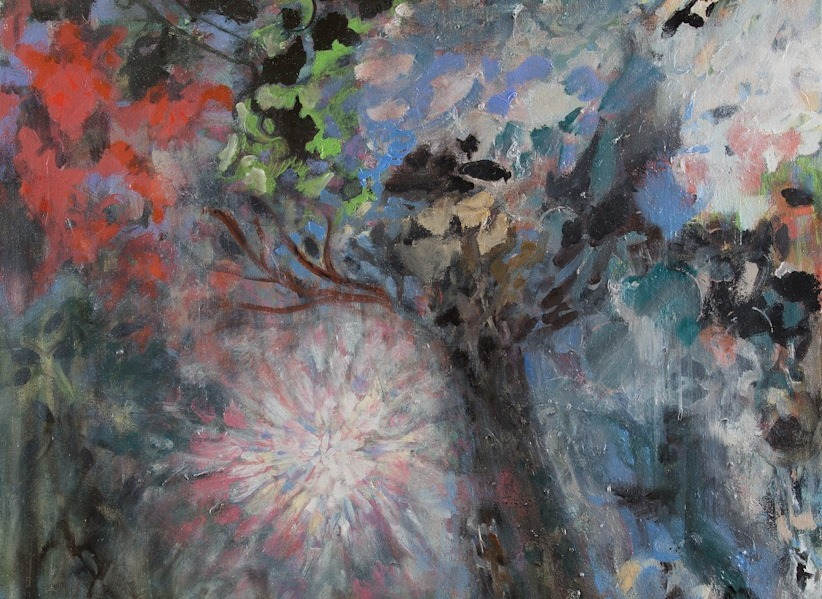 Margaret Morrison
In her new paintings Margaret Morrison shares  the zen of driving. She is inexorably drawn to a point on the horizon,  a point beyond her sightline, where she gets into a sort of meditative state. That point on the horizon always hovering just out of reach perpetually draws Morrison toward a half hidden moment full of promise where reality and time detach themselves from consciousness, thus allowing the artist to settle back and clear her mind. With their atmosphere of sunset Morrison's highways are a vacation for the weary mind, body and soul. In these images she manages to reconstruct and evoke the feeling of freedom she herself gets while driving.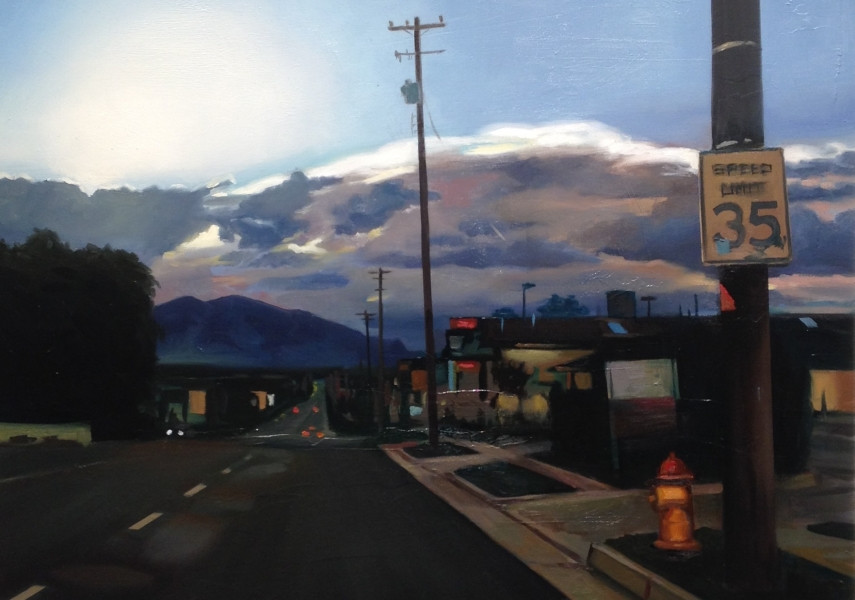 Breen and Morrison at Woodward Gallery
In a two-person exhibition announcing Spring at Woodward Gallery, Both Ways connects different aesthetics by traversing varied terrain intimate and expansive, natural and concrete. Susan Breen and Margaret Morrison come from their notable pasts invigorated by their new direction. Woodward Gallery is the rest stop where these new small-scale, impressive bodies of work are joined. The exhibition opens on March 14th and lasts till May 9th 2015.
Make sure you stay informed about more exciting shows and artists by signing up for My Widewalls!