The stranger arrives with a new dress. No, the mysterious girl of your dreams did not just walk through the door wearing shiny new clothes, BR1 has a new solo exhibition! The Italian artist's show will be hosted by OPEN WALLS in Berlin. Coincidently, the exhibition will take place during the Berlin Gallery Weekend, which is a fortunate concomitance, since BR1's works tackle the issues of the immigration crisis. However, the artist will not make huge statements about the refugees in the hub of Europe's strongest capital, he will instead just offer his portraits and invite the viewers to come up with solutions that will eventually help people in need and make an impact on their lives. The star of the show, a woman dressed in gold emergency blankets, looks fabulous and confident even though she had previously escaped the misfortunate situation in her home country. She makes a strong statement about how, eventually, everything will be alright, even though the refugee crisis is making waves in, once pretty tranquil, Europe.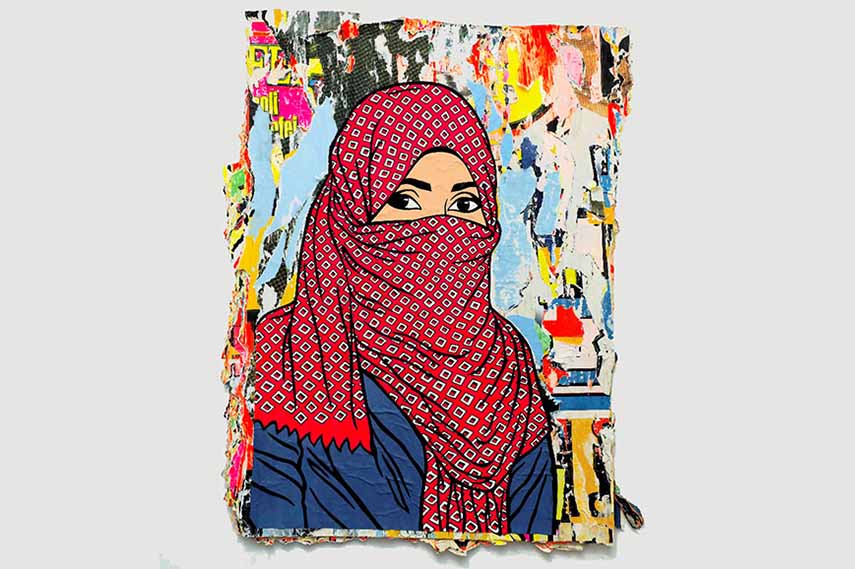 A New Gold Dress and Beautiful Strangers
BR1 has a distinctive style which can be recognized instantly. His art tackles the notions of gender, ethnicity, diversity, identity, and consumerism, and examines the preposterousness of quotidian politics. With the background in Islamic Law, BR1 understands and encourages his viewers to think about the idea of diversity in their communities by placing large-scale posters on billboards and thus altering their original purpose. The artist continuously compares his own and the cultures of strangers he met in his home of Turin in Italy. These people have crossed the Mediterranean, fleeing their war-stricken homes in order to find better lives, and in their stories, he finds beacons of hope and the very essence of shared experiences. His encounters with them make us reflect on the fact that we are all strangers to each other, but through sharing and talking, we become closer and closer and begin to understand each other, and stick together in these troublesome times.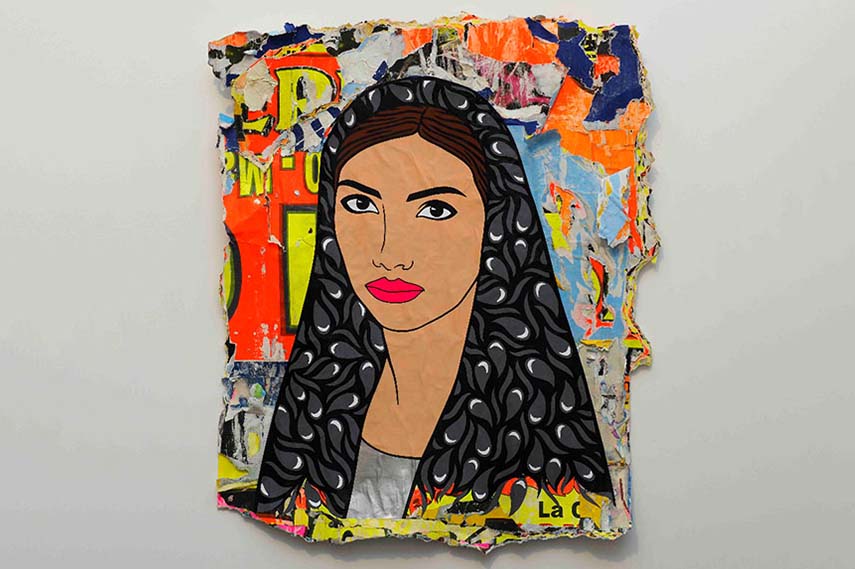 Portraits, Faces, Stories
The faces that occupy BR1's portraits are usually Arab women, which is no wonder since his thesis was on the veil at the University of Turin. BR1 exhibition is important not only because it depicts the people from a completely different culture than ours, but also because he will never quit reminding us of these women and men and their stories even when the hype for refugee crisis dies down. With this exhibition, he will, once again, raise awareness and ask questions regarding the solutions that still do not seem to come. He will remind that, in the past year, people have been trapped in no man's land, cut off from the world and often their families, and that merchandise, on the other hand, travels freely and with no trouble – a paradox worthy of further examination. BR1 will make a sculpture made of soaps from Syria, from the now destroyed city of Aleppo. The sculpture will be exhibited with his other works at OPEN WALLS as well.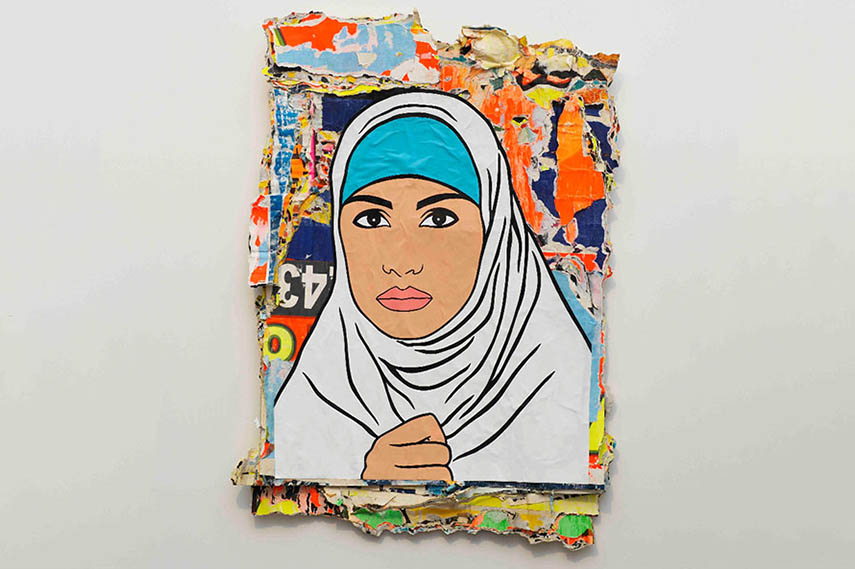 BR1 Exhibition at OPEN WALLS
BR1 exhibition The Stranger Arrives with a New Dress is the second cooperation between the artist and OPEN WALLS Gallery. The opening ceremony is scheduled for April 30th, from 2 PM to 6 PM, where the artist will be present, and it will happen during Berlin's Gallery Weekend. The exhibition will be on view from April 30th to May 28th, 2016. The Stranger Arrives with a New Dress will surely make the viewers think about the burning issues of Europe, and invite them to take a look at these problems from a different point of view, bereft of typical political Bible-thumping declarations. OPEN WALLS Gallery is located at Schröderstr. 11.1 in Berlin.
All images courtesy of OPEN WALLS Gallery
Featured images: BR1 - Saabira, 2016 | BR1 - Delphine