Maddox Gallery is proud to present the first Bradley Theodore solo exhibition in the UK titled Son of the Soil. The New York-based artist celebrated internationally uses his signature-style vibrant colors and skeleton-like figures to depict, as he regards it, the inner life force of the subjects of his artworks. The artist strips the celebrity figures down to his Dia de Los Muertos-like versions of them. Among these famous figures are historically significant people such as Marie Antoinette and Mona Lisa, as well as the celebrities of today such as Gigi Hadid and Kendall Jenner, along with the icons of the fashion world Coco Chanel, Anna Wintour, and Karl Lagerfeld.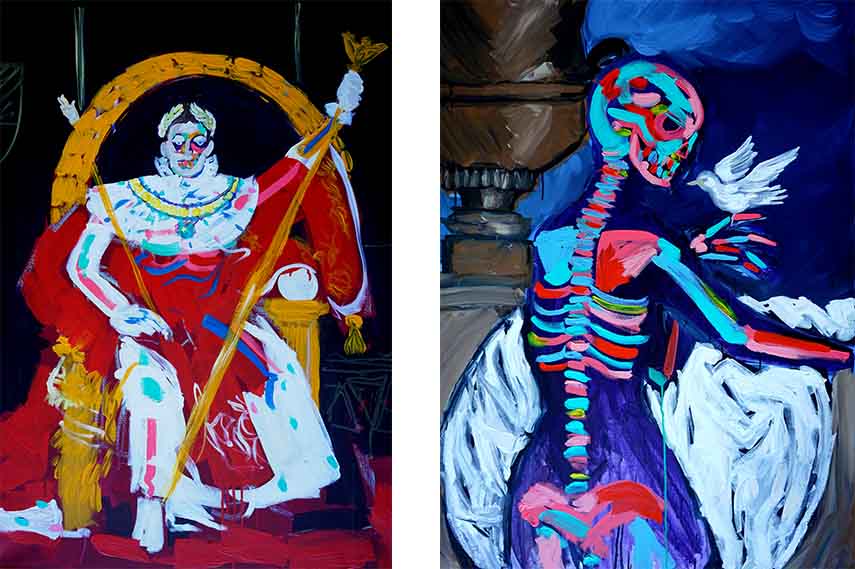 Beginnings, Influences, Places
Bradley Theodore began his artistic career as a street artist who has adorned the walls of New York and Tokyo with his vibrantly colored murals. He has often been compared to the famous New York artist Jean-Michel Basquiat and the elusive but ever-present Banksy. His murals and collaborations with the fashion world have earned Bradley Theodore a feature in The Wall Street Journal and NBC News, which only further fixed his prestigious position as one of the most sought-after and talked-about contemporary artists. KBS, the New York agency, has produced a film about Theodore and his life and work, which is to be shown at The Tribeca Film Festival, along with the display of his art at Art Basel Hong Kong in 2016.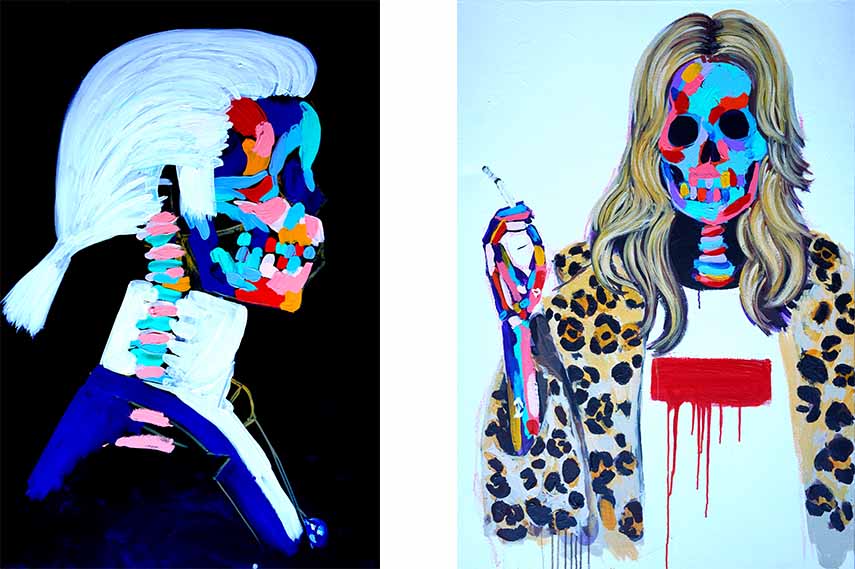 Fashion Will Make You Art
Theodore is really a blue-eyed boy of the fashion industry. This was proven a number of times, but recent events have made this statement the universal truth. He collaborated with OTTE for New York Fashion Week 2016, where he helped in launching the brand's artist series at the prestigious High Line Hotel. As an artist who is influenced by the world of fashion, it is no wonder that we are able to enjoy his works which depict the gods of vogue (not just the magazine), the one and only Karl Lagerfeld, and the model ice queen Anna Wintour looking at each other through their iconic glasses, or, in this case, hollow black eyes. Anna Wintour, along with Kate Moss and Cara Delevigne, owns his pieces, as well as Marc Jacobs, whose SoHo store is decorated with Theodore's work.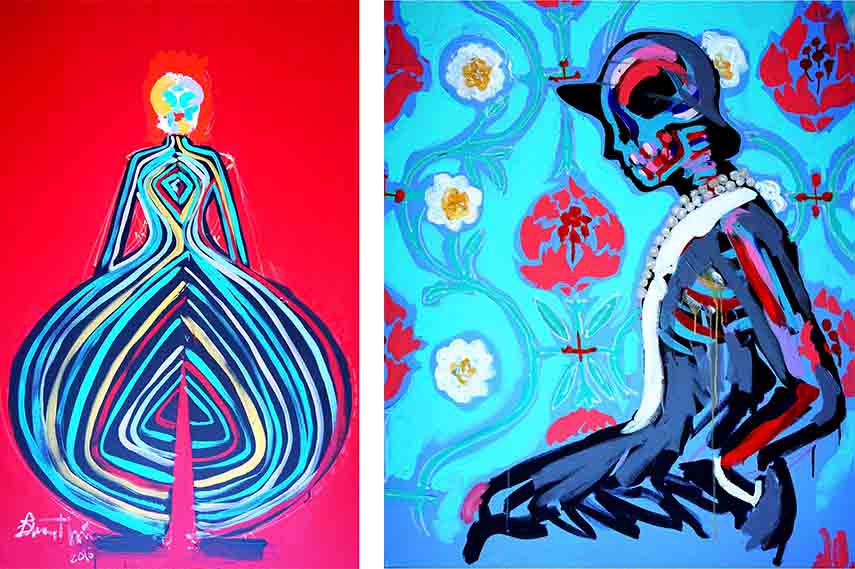 Bradley Theodore Exhibition at Maddox Gallery
Bradley Theodore's solo exhibition Son of the Soil will be shown at Maddox Gallery in London from April 28th to May 28th, 2016. The opening reception is scheduled for April 28th and it will feature live painting and the attendance of Theodore's well-known supporters. Since Theodore's viewers are very important to him, and as he feels that they are the most important critics of his art, it is no wonder that visitors will be able to enjoy the live creative process of the celebrated artist. Maddox Gallery is located at 9 Maddox Street in London. Dress to impress, enjoy the art and have fun watching the live painting session at Maddox.
All images courtesy of Maddox Gallery and © Bradley Theodore.
Featured images: Bradley Theodore - Anna and Karl, 2015 | Bradley Theodore - Grace Coddington, 2016 | Bradley Theodore - Karl and Anna, 2016 | Bradley Theodore - Marie's Ball, 2015 | Bradley Theodore - Queen of Roses, 2016