As one of the oldest and most respected fine art fairs in Europe, Brafa is described as the most inspiring one in the world. Walking through its opulent halls of Tour & Taxis in Brussels, it's easily noted that this might as well be true. In a vast carpeted area, a visitor is instantly welcomed by an abundance of artistic objects spanning from antiquity to modern and even contemporary art. Egyptian and Greek statuettes, stands dripping in aged diamond jewelry, African masks of the finest making, silverware and glass, paintings by European masters and designed furniture stand in a harmonious eclectic arrangement, attracting serious connoisseurs as well as interested enthusiasts. In this environment, Picasso's works are a standard and Calder's drawings might even seem a bit avant-garde. Brafa exudes class from every corner, while giving a warm welcome to each visitor, both the VIP collectors and the public. And while the experience of this luxurious art fair is exciting in itself, one might wonder - what would a contemporary art lover do at such a wide-ranging event?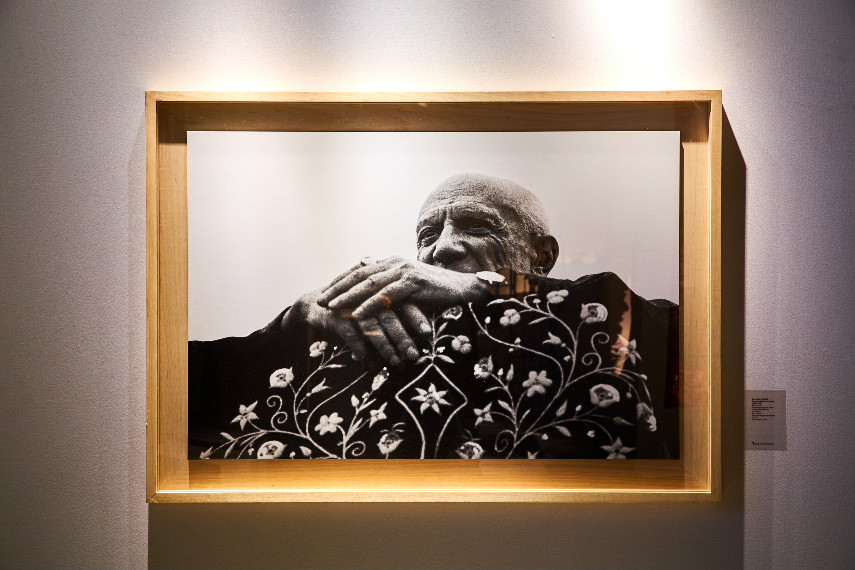 Seeking Contemporary Art at Brafa 2017
Founded in 1956 as Brussels Art Fair, Brafa is today known among the highest-end collectors in the world as the premium market for various antiques and fine art, all of which have passed rigorous control of authenticity and quality. There are no fakes, there are no flukes. By this logic, the contemporary art that has made it to the fair is of the highest quality. Still, galleries that represent contemporary artists are few, tucked in the profusion of old riches.
To begin with the largest piece of contemporary decorative art at the fair, we must not overlook the Brafa carpet. This woven monster of 15.000 square meters is traditionally made for each fair edition, with a design provided by the winner of the La Cambre student competition. Through the collaboration with one of the most famous art and design schools in Europe, Brafa supports and encourages young talents from the course of Textile Design. This year, the honor of designing the carpet belongs to Eugenie de Bergeyck, a third year Textile Design student at the school, who gave a wonderful backdrop to the fair with the organic visual solution.
Following the carpet through the forest of historic objects, we encounter several daring exhibitors of contemporary art, who chose to present fresh creations to visitors. In this group we will find Claude Bernard Galerie, Patrick De Brock Gallery, Meessen de Clercq, Guy Pieters Gallery and Rodolphe Janssen. While Claude Bernard's artist Ronan Barrot paints expressive, semi-figurative compositions, Imi Knoebel presents a selection of minimalist pieces on wood with Patrick De Brock. Meessen de Clercq is showing Pierre Alechinsky, John Baldessari and Bruce Nauman among other artists in a very dynamically curated booth, while Guy Pieters focuses on a new elaborative installation by Jan Fabre. Rodolphe Janssen came with a selection that can be described as a small contemporary Brafa. From Wim Delvoye's enamelled shovels, to Gert & Uwe Tobias's canvas piece and a heartbreaking series of small bronze sculptures by Thomas Lerooy named "Closer".
One of the highlights of the contemporary corpus at Brafa this year is most definitely the booth of Bernier Eliades Gallery, flashing a stunningly crafted Nautilus by Wim Delvoye and what can probably be described as the most delicate contemporary piece at the entire fair, Christiane Loehr's Big Dome.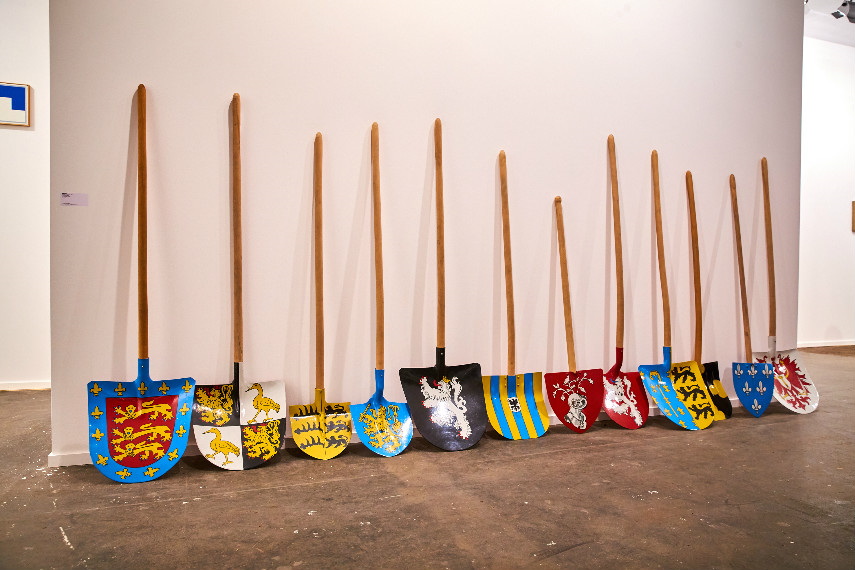 Julio le Parc at Brafa
Finally, there is the distinguished participation of Julio le Parc, Brafa's guest of honor this year. This Argentinian artist learned from Lucio Fontana in Buenos Aires, collaborated with Sobrino in Paris during the 60s, all the time exploring the realm of minimalistic expression and mobile art. His contemporary pieces tempt the eye and engage all senses, as the move and glisten ignited by the natural flux of the air. These large-scale pieces adorn Brafa with the much needed visual calm, while inspiring meditation, either upon the experienced or as an instant escape from the overflow of various pieces on show. These great walls and spheres levitate within the fair, serving as calming and not only decorative vessels to everyone.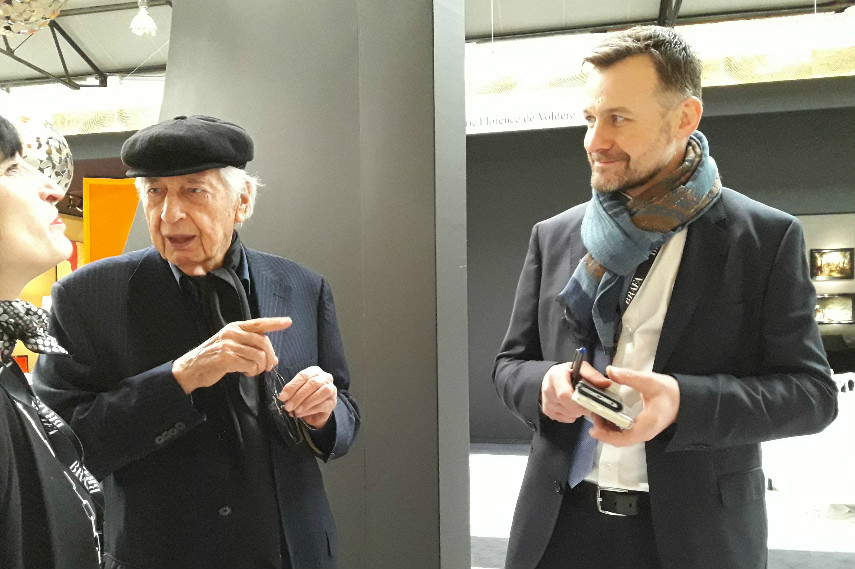 Brafa 2017 Impressions
In such an atmosphere, where the highest quality is a standard, it's a challenging task to select highlights. Obviously, Brafa is dedicated to serious collectors completely, providing novel finds for passionates of all affinities. From Picasso to Calder, from Ernst to Bonalumi and from Basquiat to Villegle and Shiraga, galleries that display painting mostly focus on the greatest names in post-war art, with a few additions protruding into the 80s. For those who love earlier painting, baroque and classical works can be found, but the most interesting might be a selection of Flemish 15th and 16th century works, all of which would sit well inside a respectable museum.
As a collector's haven, Brafa offers a range of galleries devoted to contemporary curiosity lovers, displaying various objects seen in every proper wunderkammer. Naturalia and artificialia from the past await new proprietors, presented as silver objects, combinations of crystal and metal, rare antique seashells and gems. Small wooden cabinets of old are also there, to house all the miraculous possessions. Medieval art is also present for all of those who would love an ancient statue of the Virgin, or perhaps - a 15th century Florentine sarcophagus.
Being situated in the capital of Belgium, Brafa would not be as comprehensive if there weren't a proper representative of the Belgian comic strip school. Belgian Fine Comic Strip Gallery stands alone in the corner, but as the right magnet for aficionados of this particular type of applied drawing.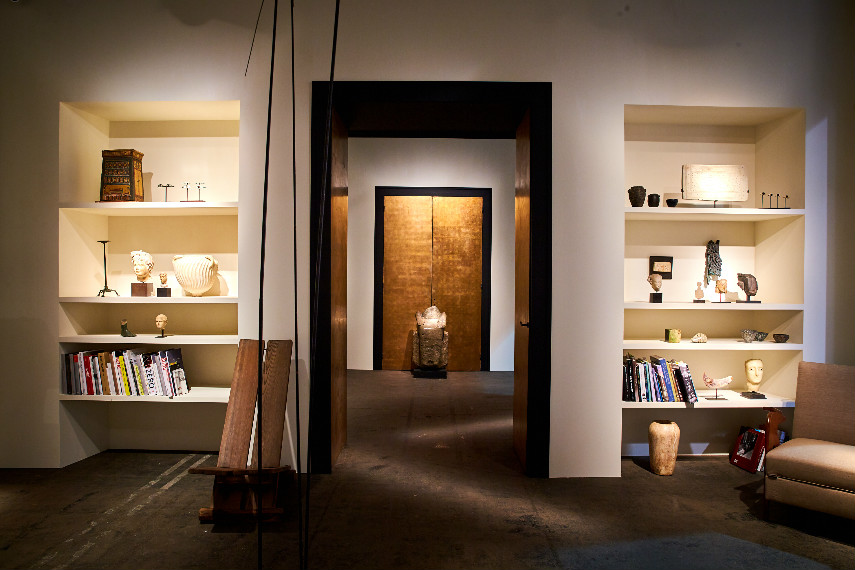 The Art of Interior Decoration
One of the greatest lessons learned at Brafa is that interior decoration can make all the difference. All of the galleries have attentively curated booths, all of which seem rather like separate spaces than fair stands. Still, the most beautifully installed units belong to experienced decorators, found at the vast Delen Bank stand, at Frank Landau's space and with Axel Vervoordt. The uniformity of style diversified through color highlights Delen's collection, while minimalist approach of Frank Landau emphasizes every single piece of furniture on show. Axel Vervoordt's curatorial experience shines in his two-room space and the combination of the contemporary and ancient, where simple forms are juxtaposed with brilliant panels and a variety of textures. Harmony is the key word in all of these spaces, which might just prove to be the biggest inspiration among this year's Brafa's exhibitors.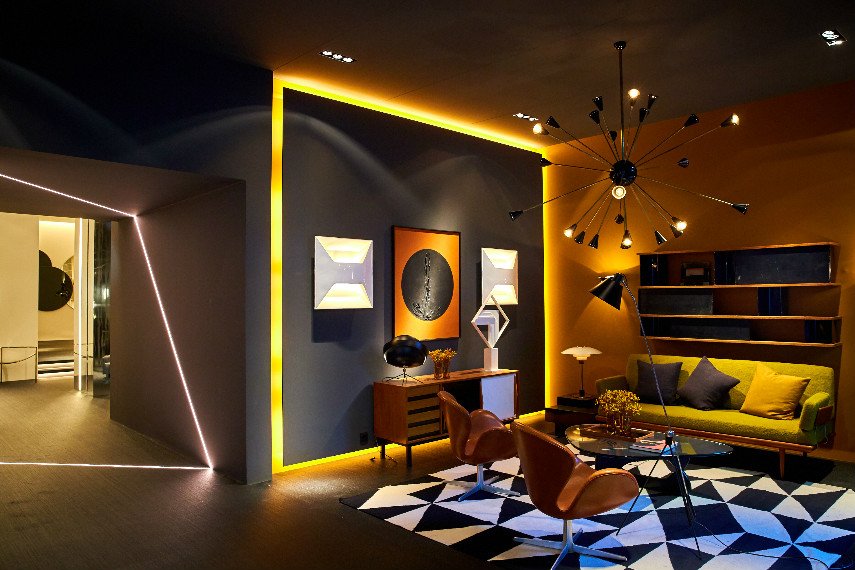 Brafa and the Love of Art
Impressive and luxurious - these are the two words that come to mind when thinking of Brafa 2017 and its immaculately curated selection. A visitor might feel overwhelmed with such a vast selection of fine and decorative artworks in one place, but as any art fair requires time, it is thrice so for Brafa. Luckily, the venue is comfortable and the walk on the carpet is not a straining one, allowing the visitor to stay long as the discovery of new worlds of collection goes on between the galleries and through time.
Brafa 2017 will stay open until January 29 at Tour & Taxis in Brussels.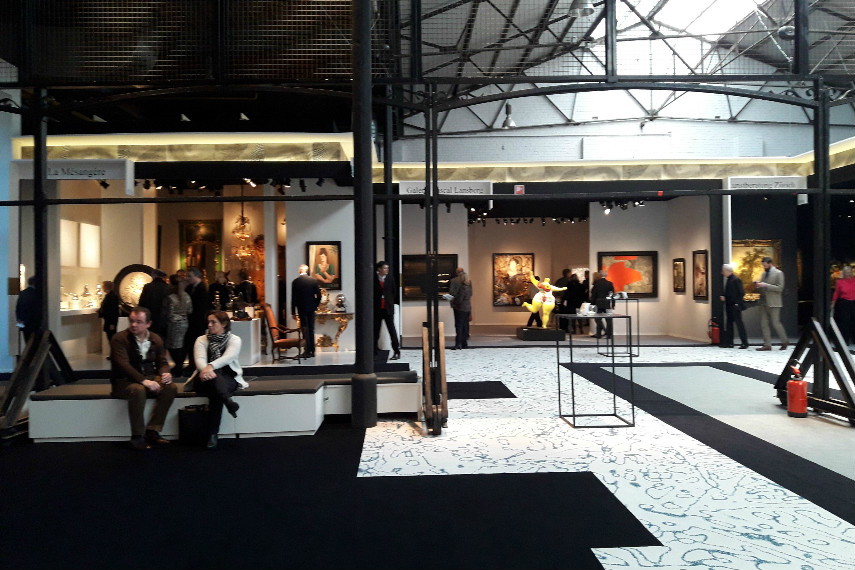 All images courtesy of BRAFA and the exhibiting galleries