Will you still need me, will you still feed me, when I'm sixty-four?
It seems that these lyrics from a famous 1964 Beatles song are particularly dear to the BRAFA fair, the iconic art fair celebrating that very number in 2019. The unmissable Brussels event is once again returning to its home on the Tour & Taxis site this January, becoming a "grand ephemeral museum which traces art history and archaeology down to our era."
From Ancient and Tribal to Modern and Contemporary art, from Haute Epoque to 20th century design, from ceramics to photographs, the BRAFA exhibitors have it all. Over 130 of them, from Belgium and abroad, will gather collectors and connoisseurs alike, paying homage to the artistic creation in all its forms.
Balancing between novelty and tradition, BRAFA has now revealed its 2019 program, and here is what we can expect.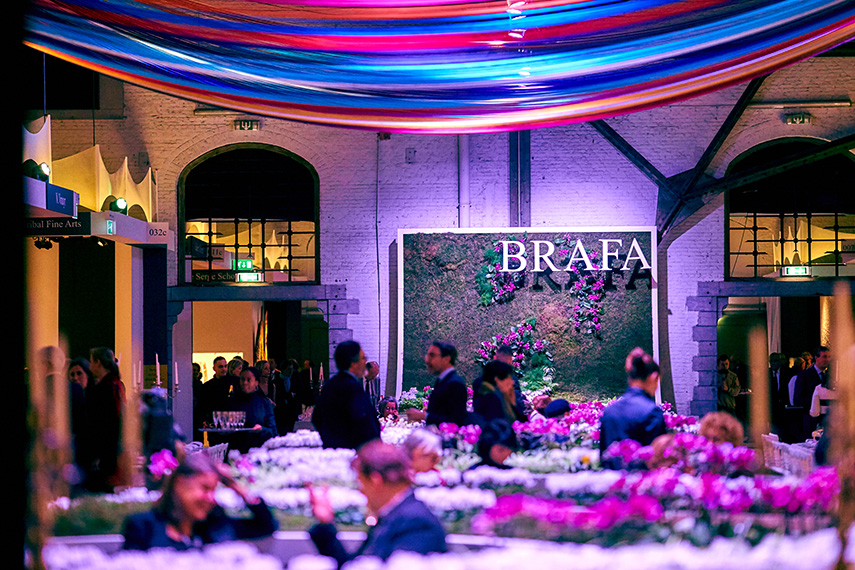 Exhibiting Galleries
A total of 133 galleries and art dealers from sixteen countries have been selected to participate in BRAFA in 2019, after a rigorous and meticulous selection process.
Sixteen of them are debuting at the fair, among them Cortesi Gallery with Post-war European art. Impressionist paintings for instance can be seen at the booths of Brame & Lorenceau, Rosenberg & Co, Simon Studer Art Associés and Willow Gallery, while Ancient art is offered by David Aaron and Martin Doustar.
As many as eight galleries will hail in from Switzerland, offering mostly modern and contemporary art, but also Ancient art from Mesopotamia, Egypt, Classical Greece and Rome, which is the case of Phoenix Ancient Art.
Commenting on the gallery line-up, BRAFA Chairman Harold t'Kint de Roodenbeke says:
With sixteen new names, we are consistent with the previous editions, and from my point of view this is an ideal percentage. It means we are able to bring in novelty without calling into question the internal equilibrium among the various specialities, and without shaking everything up. I think it is important that we can offer our visitors a form of continuity, with galleries who have been faithful to the fair for many years and whom our visitors enjoy seeing each time, while also offering a touch of novelty. For it is thanks to this fine balance that our event retains its strength and attests to its openness.
At BRAFA 2019, the contemporary manner of collecting will also be emphasized; the fair aims to offer a quality variety of artworks to its visitors, in order to encourage and support "cross-collecting" and introduce the works on view to those who would like to know more. Contributing to this is BRAFA's non-sectorial arrangement of the stands, which means we are to enjoy all kinds of art at the same time!
BRAFA 2019 Exhibitors
Guests of Honor 2019 - Gilbert & George
Partners in art and in life, Gilbert & George have been creating memorable, important work for the past few decades, spanning topics, genres and media. They became famous through their large-scale photographic pieces characterized by a particular color palette and aesthetics.
Gilbert & George will now be Guests of Honor at BRAFA 2019, for which the artists will present 5 recent works placed at various spots throughout the fair. They all come from big-scaled series such as the 2008 JACK FREAK PICTURES or the BEARD PICTURES from 2016.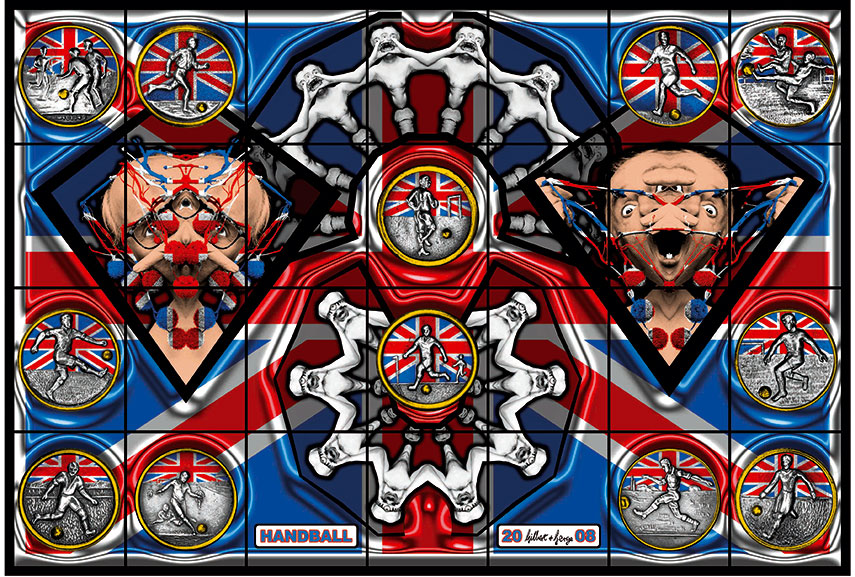 The Brafa Art Talks 2019
As we are used to, every year at the fair there is the Brafa Art Talks cycle, offering daily lectures addressing a wide range of topics from the world of the arts.
In 2019, Pieter Bruegel the Elder will be the subject of two separate panel discussions (in Dutch and French); lecturer and art historian Christiane Struyven will talk about the criteria by which a piece is considered a major artwork, while a round table organized with the International Federation of Dealer Associations (CINOA) will tackle the art market.
Other topics include one Peggy Guggenheim, as well as the Soviet Art Deco.
2019 also marks the centenary of the Belgian Royal Chamber of Antiques and Art Dealers, which BRAFA will celebrate by hosting a prestigious exhibition of works from private collections of members of the Chamber. This exhibition will be accompanied by the publication of a book that will address different aspects of the art dealer's trade, peppered with thousands of anecdotes collected and edited by the journalist Thijs Demeulemeester, and by a lecture as part of the cycle of Brafa Art Talks.
Save The Date - BRAFA Art Fair 2019
BRAFA 2019 - Practical Information
The 64th edition of BRAFA will take place at Tour & Taxis in Brussels, Belgium, from January 26th to February 3rd, 2019. The Brafa Exclusive Viewing is scheduled for January 25 from 12pm to 10pm. Fair hours will be from 11am to 7pm. Ticket prices range from 25€ for the Day ticket, 10€ for 16-26 years old, 15€ for groups of ten or more people, while it is free for those under 16.
For more information, please visit the official website.
Location of BRAFA 2019 - Tour & Taxis Brussels
Featured images: BRAFA 2018, photos © A2pix - F. Blaise and E. Charneux; © Fabrice Debatty; © Emmanuel Crooy. All images courtesy BRAFA.