The proponents of the early avant-garde were very well connected on the global scale and their art networks functioned the same as they do now, regardless of the technological advancements. Naturally, the communication was much easier if they belonged to the same scene and were open for collaboration.
There are plenty of examples, and one of them is the relation between Constantin Brancusi and Marcel Duchamp, two of the most iconic art figures of the twentieth century. The upcoming exhibition at Paul Kasmin Gallery titled Brancusi & Duchamp: The Art of Dialogue tends to reveal the effects of mutual support and creative exchange.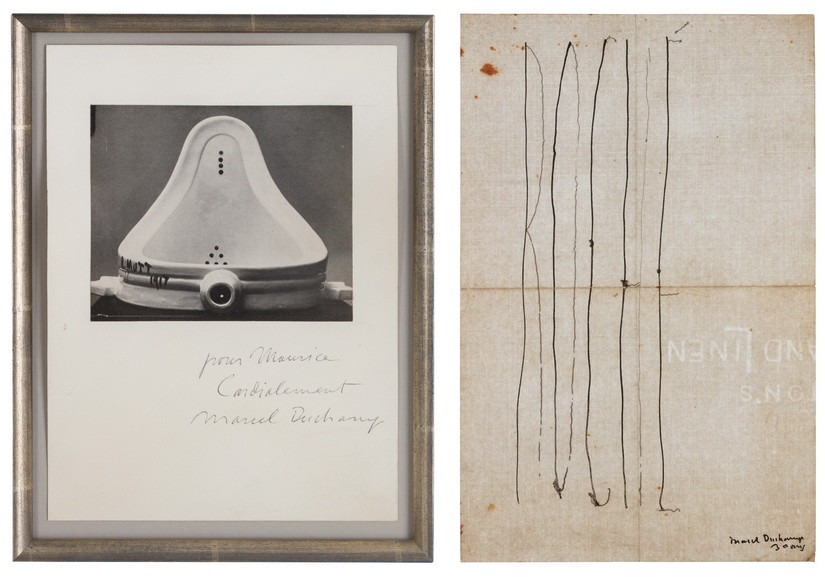 The Story of Two Artists
Constantin Brancusi and Marcel Duchamp befriended in the 1910s. Around 1913, Duchamp made a huge breakthrough – he abandoned painting and embarked on a completely experimental journey; that is when he invented the ready-made, by appropriating everyday object and pronouncing it a work of art. Aside from the conceptual differences they remained friends for decades and helped each other much.
Together with Duchamp, Brancusi installed his first two major solo exhibitions in the United States in 1926–27 and in 1933–34. Along with their mutual friend Henri-Pierre Roché, Duchamp acted as Brancusi's mediator since he lacked a dealer.
Certain similarities can be found in work of both artists from photography and moving pictures, over eroticism and gender play, the objectness of things. They were both innovators in a constant search for new possibilities and solutions which penetrated traditional understanding of art.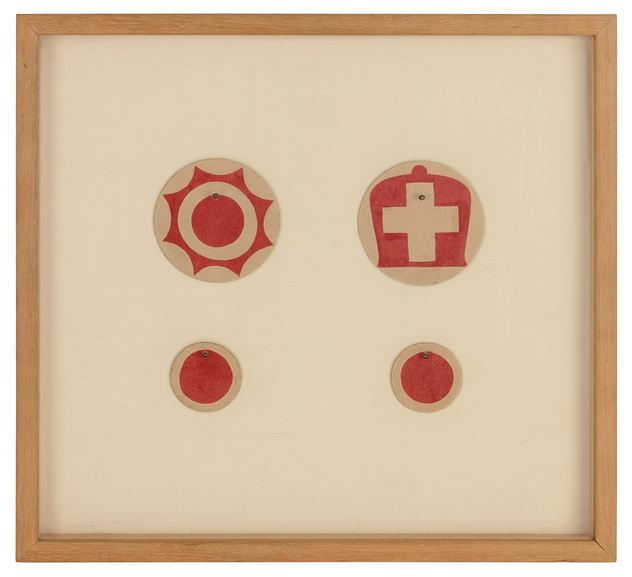 A Fine Selection Of Works and Objects
A number of over eighty works encompassing objects, photographs, sculptures, films and drawings loaned from various public and private collections, accompanied by rarely exhibited archival documentation will be on display. One lifetime sculpture and four posthumous casts in bronze by Brancusi will be shown together with photographic prints by his most iconic creations, such as Princess X or Leda.
Duchamp's iconic works In Advance of the Broken Arm (1915/1964), With Hidden Noise (1916/1964), and L.H.O.O.Q. (1919/1964) will be shown as well as his early fauvist painting Nude with Black Stockings (1910), Rotoreliefs (Optical Disks) (1935), the Box in a Valise (1935–41), Female Fig Leaf (1950/1951). The chess treatise Opposition and Sister Squares Are Reconciled (1932), which he designed in collaboration with Brancusi will be displayed.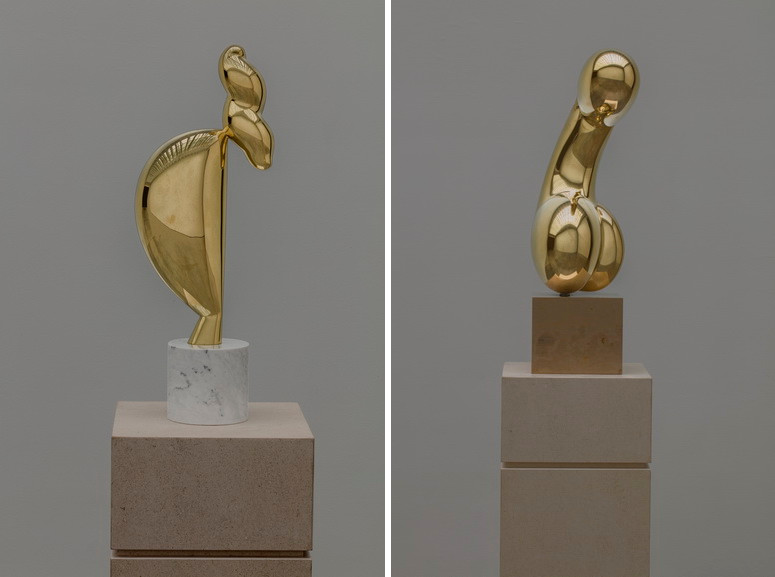 Brancusi and Duchamp at Paul Kasmin Gallery
This exhibition is significant since it will be the first survey entirely focused on the communication of the two art figures in any American museum or gallery. It should put a new light and enrich our knowledge on this important chapter of art history.
Brancusi & Duchamp: The Art of Dialogue is curated by art historian Paul B. Franklin and it will open at Paul Kasmin Gallery in New York from 20 September until 22 December 2018.
Featured image: Constantin Brancusi - Le Nouveau-Né (The Newborn I), 1920. Polished bronze, 5 7/8 x 8 3/8 x 5 7/8 inches; 15 x 21 x 15 cm. Edition of 8, cast by Susse Fondeur, Paris in 2003. © Succession Brancusi (2018) Artist Rights Society (ARS), New York, NY/ADAGP, Paris. All images courtesy Paul Kasmin Gallery.