Primarily using materials such as stoneware and porcelain, Brandon Reese creates intriguing sculptures which exceed the traditional boundaries of this artistic field. His new body of work will now be presented at Tulsa's Exhibit by Aberson, being the second show that the gallery inaugurated this year. The pieces on display aim to showcase the artist's remarkable skills within the medium of sculpture, and a work that "is motivated by life. An amalgamation of memories, images and relationships inspire all that I do."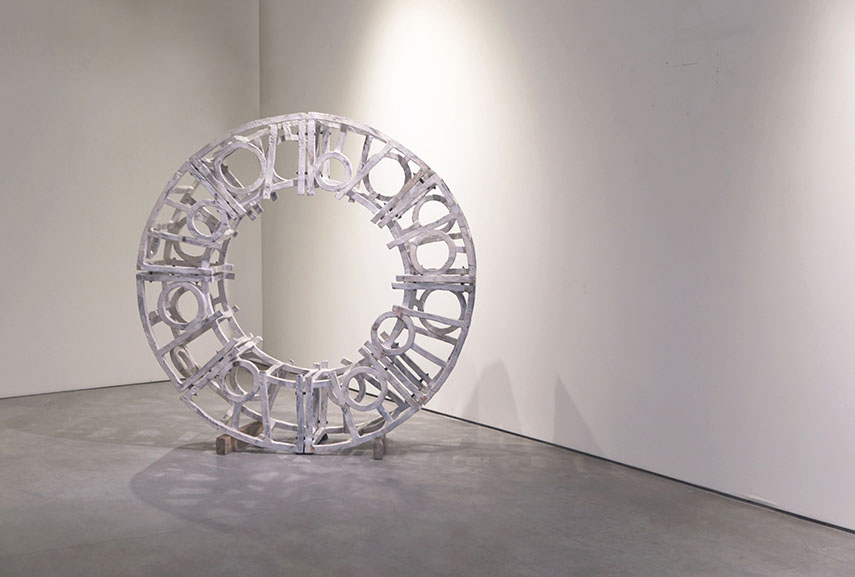 Mastering Ceramics
As a student in Kansas, Brandon Reese became proficient in bronze, cast iron, steel, wood and ceramics. At his university, he had the privilege of working with master ceramist Jun Kaneko, whose large scale pieces can be seen all over the world, as well as other acclaimed names like Don Reitz and Peter Voulkos. Because of this extensive experience gathered alongside them, Reese's art evolved and grew, catching the eye of the sculptural community. He focused on salt and wood firing in order to create unusual and varied surfaces on each sculpture, According to the artist, the best part of life is the process, which is why he experiments and tries out various techniques. "My art wears the finngerprints, cuts, dents and other texturing as a roadmap and documentation of its creation."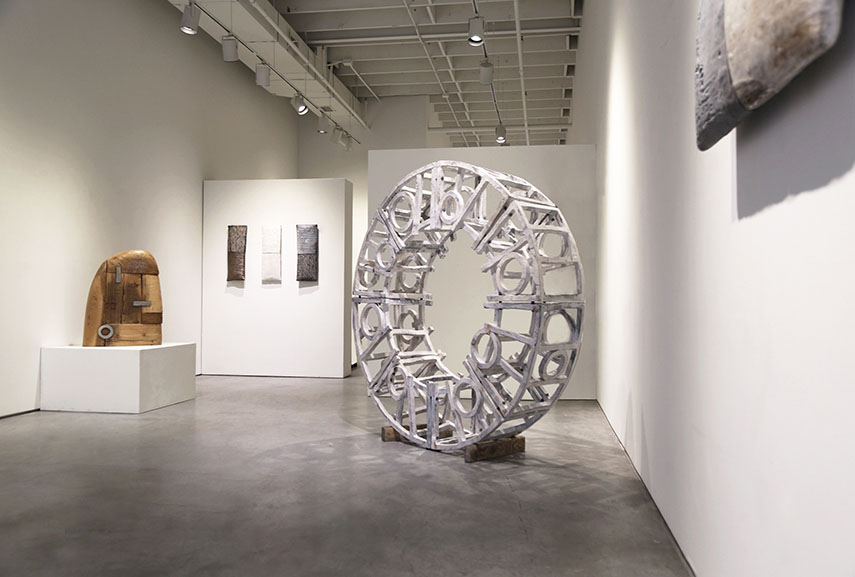 New Ceramic Sculptures by Reese
The new work of Brandon Reese combines salt glazed stoneware and reclaimed native wood. His oeuvre is mostly known for its simple, familiar forms in quite a large scale which are the product of many different methods. The monolithic structures stand strong and powerfully claim the space around them, and we are bound to think of the architectural buildings that these almost skeletal forms bring about. The artist says that his father was a home builder and that this has had an influence on his art as well: "I remember going through [the houses] when I was young, during the beginning of the building process. It was like being in two places at once. You were inside and outside simultaneously." These interests in structural investigation and in understanding and de ning space have fed Reese's work to this day.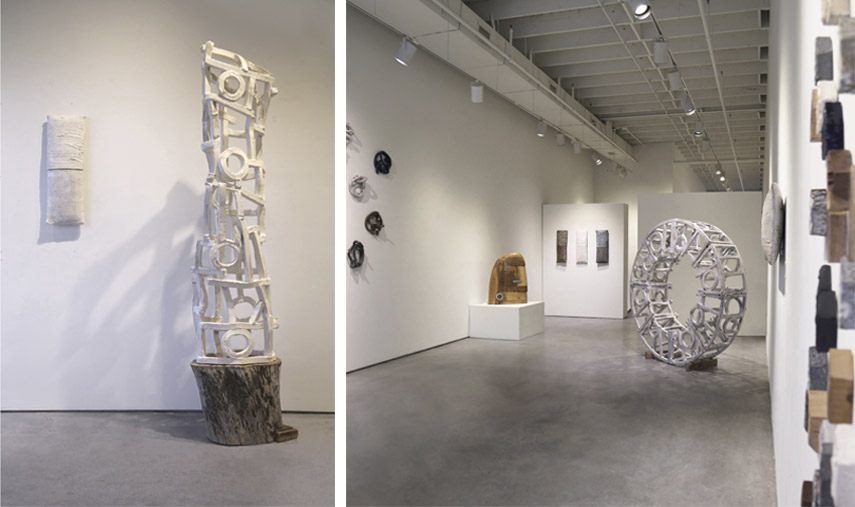 Brandon Reese Art at Exhibit by Aberson
In addition to working as an assistant professor in Oklahoma State University's newly expanded ceramics department, Brandon Reese also exhibits his work regularly, in countries like Taiwan, Germany and his home the United States. New Work, a show of works by Brandon Reese, will be on view at Exhibit by Aberson in Tulsa, OK, USA, from February 16th through March 11th, 2017. The opening reception is scheduled for February 16th, from 6pm to 8pm.
All images courtesy of Exhibit by Aberson.