Brassaï is one of thousands of artists who were inspired by the magical city of Paris. The City of Light has always been a place where some of the leading world artists (not only visual artists) created some of their masterpieces. Brassaï photographs of Paris in 1930s capture different moments and faces of the capital city of France. This period was truly unique one (as photographs by Brassaï are). Howard Greenberg Gallery from New York City is organizing an amazing exhibition - Brassaï and Henry Miller's Paris, where 27 Brassaï prints used to illustrate the first edition of Miller's novella Quiet Days in Clichy will be exhibited.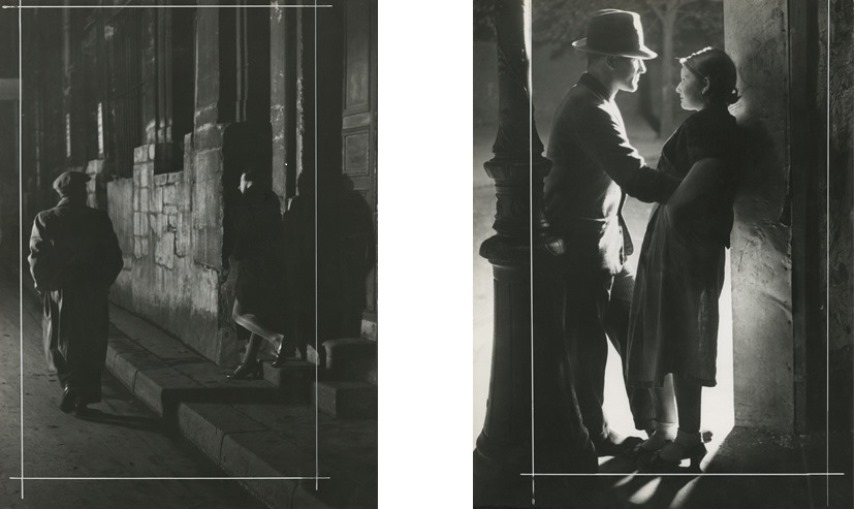 Brassaï in Paris
It was a privilege to be an artist in Paris during 1930s. It was a period when the city was alive with new movements such as Cubism, Surrealism and other styles, represented by Picasso, Braque, Duchamp. It was a period of rising stars, such as Edith Piaf. Paris was a center of the world, and many artists were regularly visiting the city, or they simply lived there. Famous American writer Henry Miller was one of them. When Brassaï moved to Paris in 1924 (where he remained for the rest of his life), he became friendly with artists and bohemians. Fascinated with Parisian nights, he began to explore the city in 1929. This is how famous Brassaï photographs were made - legendary photographs of exotic nocturnal views of the city and its residents (Brassaï also made some erotic photographs during this period). During his first years in Paris, Brassaï would venture out to capture the city's deserted streets, its shadowed monuments, and those who only emerged after dark – prostitutes, street cleaners, and rag pickers. This amazing photographer influenced generations of photographers to come, and he became a unique chronicler of Paris in the 1920s and 1930s.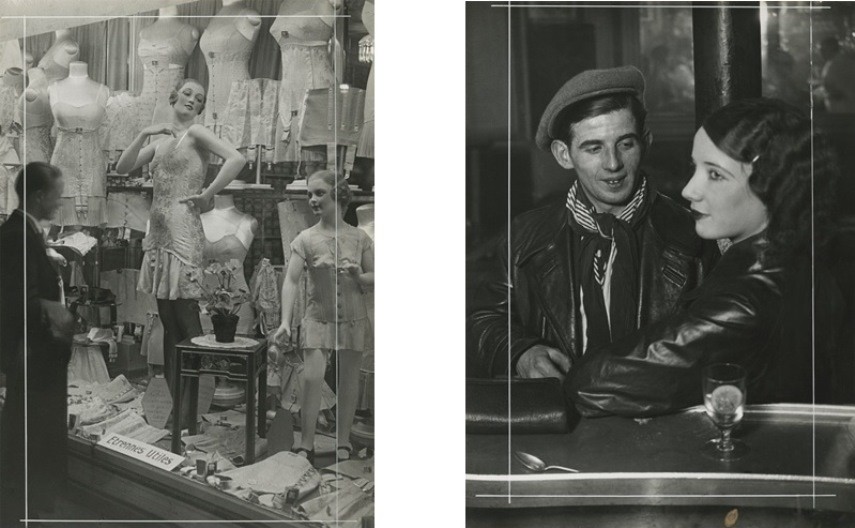 Brassaï and Henry Miller
Henry Miller, one of the most prominent American writers of the 20th century, arrived to Paris in 1930. Miller shared Brassaï's passion for the street life of the city (not surprisingly, having in mind Miller's own racy and groundbreaking prose). In 1956, Miller's novella Quiet Days in Clichy was published, with 27 Brassaï prints that were used for illustration. The Brassaï prints that will be on view at Howard Greenberg Gallery include such intimate and clandestine scenes as a man leaning against a lamp post drawing a woman towards him, a window full of mannequins clad in lingerie, shadowy streets and dark byways, and a couple at a bar where the beautiful woman gazes impassively as the man ogles her. The prints are distinct in that they show the crop marks needed to illustrate the tall, narrow Miller novella.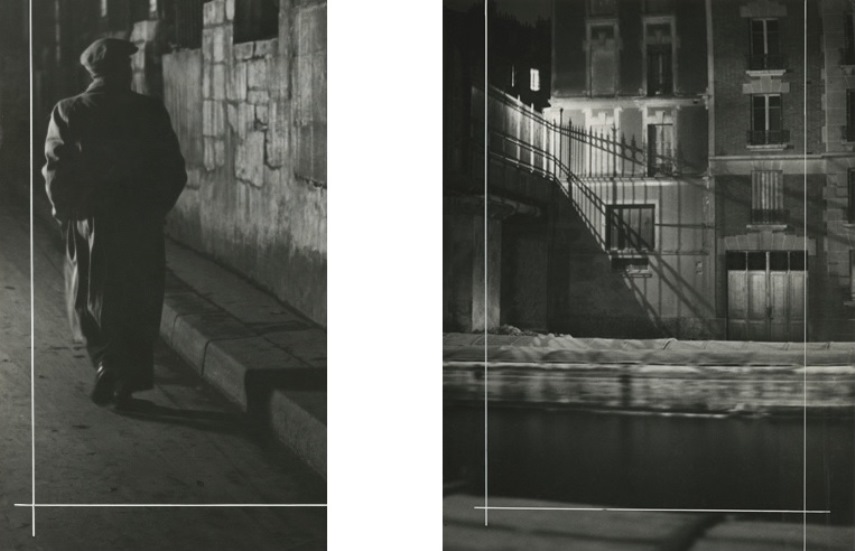 Brassaï Photographs of Paris
Many of the iconic images in the exhibition were published in earlier books by Brassaï' including Paris de Nuit (1933) and Voluptés de Paris (1935). Miller gave a nickname to Brassaï - "the eye of Paris". This unique set of Brassaï photographs that will be exhibited at Howard Greenberg Gallery is the first opportunity for the New York City public to see these photographs. Entitled Brassaï and Henry Miller's Paris, this amazing exhibition will be on view from September 10 until October 24, 2015, at Howard Greenberg Gallery in New York. The opening reception is scheduled for September 9 from 6-8 pm.
To be informed about upcoming exhibitions, sign up for My Widewalls! It's free of charge!
Featured Images: Brassaï, Paris (from Henry Miller's Quiet Days in Clichy), c. 1930s , detail.
All Images courtesy of Howard Greenberg Gallery.