During the last half a century, Brazilian art has spawned an extraordinary number of innovative people operating across the mediums and subgenres of painting, sculpture and photography. Through their outstanding work, these individuals have cemented their country as an elite culture destination. As a reaction to such events, a large number of auction houses, galleries and museums around the globe have started to notice these artists, giving them the recognition they merit. The current state of Brazilian art has been on a constant note of improvement for the last ten years, enjoying a special status and respect in the art world. From a financial perspective, works from artists such as Beatriz Milhazes and Adriana Varejão helped place Brazil on the market map as their artworks have skyrocketed in value during the last fifteen years. The percentage of Brazilian works by overall interest in Latin American auctions at Christie's, Sotheby's and Phillips grew from mere 5% in 2006 to an astonishing 25% last year[1].
Prestigious museums around the world have also noticed the increase in status and state of this country's artists, further contributing to the popularity of Brazilian art. Cultural institutions such as The New York's MoMA, Grand Palais in Paris and Tate Modern in London have hosted many surveys of Brazilian works in recent history. Just five to ten years ago, it was a challenge to find an exhibition of some young Brazilian author as every gallery interested in this country's artwork would prefer older and already familiar individuals. This is no longer the case as young Brazilian artists are now highly sought after in most international shows.
José Teixeira Coelho Netto, the curator of the São Paulo Museum of Art, explains this gradual rise in popularity as a reaction to Brazil's potent mix of quality and a unique avant-garde culture normally found in the country's creative circles. Brazil's avant-garde may have appeared a bit late when compared to its European counterpart, but these kinds of movements have a certain circumstance that makes them very interesting to the viewer. Since the Brazilian art was isolated as the country turned inward during the military dictatorship of 1964-85, all the avant-garde works of Brazil appear rather exotic to the rest of the world. Simultaneously, these pieces also seem familiar, creating an astonishing combination that proved itself to be irresistible to pundits around the globe. We shall now go through the most crucial moments of Brazilian arts, explore the courses its authors have took on the road to the contemporary scene and investigate the current state of this vast South American country.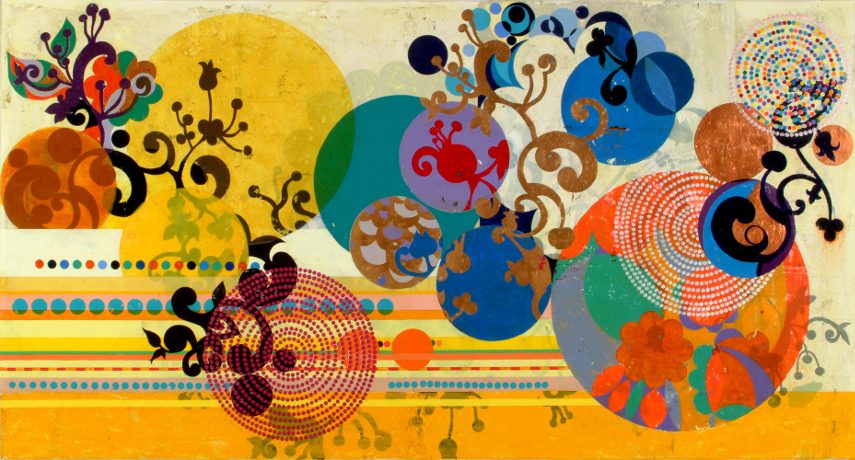 Short History of Brazilian Art
As is to be expected, the first notices of arts in Brazil's geographic area can be traced to a time much older than this country. The oldest discovered pieces on Brazil's territory are the cave paintings in Serra da Capivara National Park in the state of Piauí, roughly estimated to be made around 13,000 BC. These images mostly consisted of primitive depictions and animal forms. Around 800 AD, the original occupants of the land were pre-Columbian Indian peoples who produced various forms of arts. One of the most sophisticated Pre-Columbian artifacts were Marajoara pottery works which demonstrate an impressive usage of reliefs. Some fascinating statuettes and cult objects were also discovered on and around Marajó Island. The first genuine shift in artistic expression arrived alongside Western painters who came from Portugal to civilize the Indians throughout the 17th and 18th centuries. By teaching them arts in the form of sacred plays, music, statuary and painting, Westerners wanted to spread their religion and convert the natives. All of the autors from this period worked under the influence of Baroque, the dominant style in Brazil that lasted until the early 19th century[2].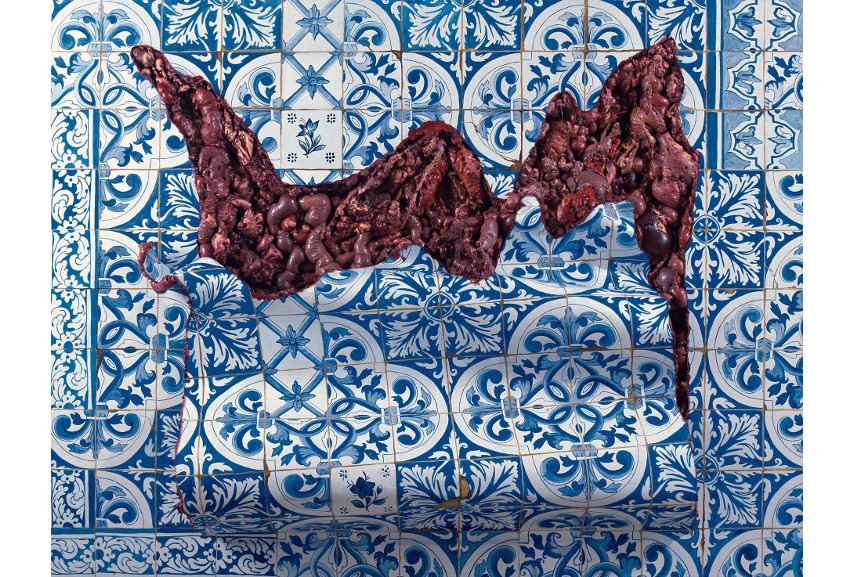 Brazilian Versions of Neoclassicism, Romanticism and Realism
The pivotal moment of Brazil's 19th-century was the arrival of the French Artistic Mission during the year of 1816. This event sowed the seeds for a complete renewal in the country's visual arts department and introduced the Neoclassical style to the locals. Joachim Lebreton was the leader of this movement and was also one of the initiators of an Academy of Fine Arts which became the Brazil's leading artistic center. Besides offering the new aesthetics to visual arts, the Academy also imposed a new concept of artistic education. Although this institution initially represented the Neoclaiscistic current, the Academy of Fine Arts was also the location where the emergence of the first generation of Brazilian Romanticism painters took place. Victor Meirelles and Pedro Américo were the leading authors of this period and produced numerous pieces centered around national identity. Interestingly, early Brazilian Romanticism was not too similar to the European's version of the movement. It did not feature the dramaticism, fantasy, brutality or interest in death - all main features of Europe's Romanticism.
Somewhere during the 1850s, a sudden transition began in Brazil's Romanticism circles. The written work of Álvares de Azevedo, who was heavily influenced by the poetry of Lord Byron, marked the beginning of the second generation of Romantics. These artists were obsessed with morbidness and death, mostly inspired by Álvares de Azevedo's stories of slavery. This was a key moment of Brazilian nation as the works of the Romanticism's second generation helped establish the Brazilian national identity[3] based on Indian heritage. In the late 19th century, Brazilian art became familiarized with the form of Realism. Almeida Junior, Pedro Weingärtner, Oscar Pereira da Silva and other Realist painters focused on local folklore, introducing distinctive colors and light that has no true match in all of Brazilian art.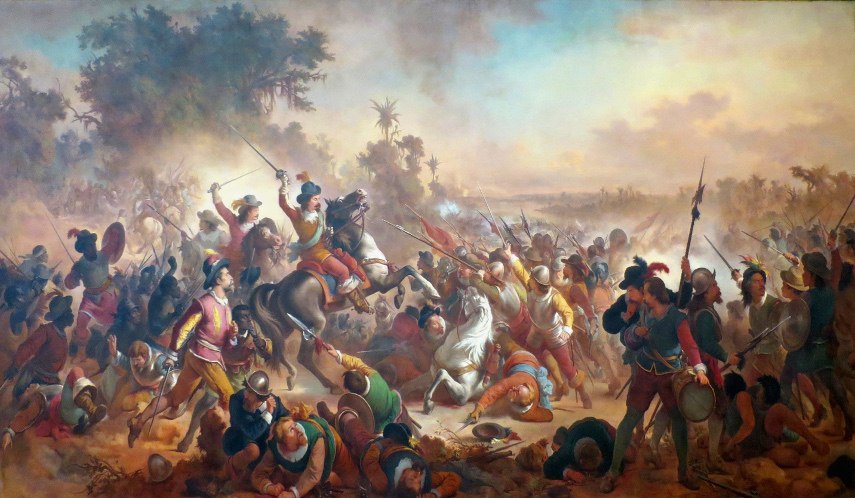 Modern Brazilian Art
As was the case with most countries and their cultures at the start of the 20th century, this period in Brazil was marked by a struggle between traditional schools and modernist trends. Although Brazilian art did not have as impressive avant-garde currents as Europe did, painters of this country displayed a strong tendency towards breaking the bonds with academic standards[4]. In 1922, The Week of Modern Art festival was held in São Paulo for the first time. It introduced plastic arts exhibitions, lectures, concerts and the reading of poems - all in all, it proved to be a true landmark in the history of Brazilian art. Because of the radical difference between the festival's pieces and what others saw as traditional and therefore positive, the entire Week of Modern Art was condemned by both the nation's public and the critics. Despite that fact, individuals that were included in the festival, such as Anita Malfatti, Tarsila do Amaral, Emiliano Di Cavalcanti, Vicente do Rego Monteiro and Victor Brecheret, effectively announced the Modernism chapter of Brazilian arts.
The Week of Modern Art festival in São Paulo introduced experimental tendencies derived from Expressionism, Cubism and Surrealism to Brazil. Ultimately, these concepts were mixed and blended with the national folklore, providing a modern creativity more relevant to the Brazilian reality. The works of Cândido Portinari are a great example of how traditions of Brazil meshed with avant-garde ideas from Europe. It will be decades before the modernism of Brazil would start to break free from the national identity and turn into a more universal creative vocabulary. Chico Niedzielski's work is often used as a primary example of breaking the tendency to focus on Brazilian themes. The last time Brazilian modern art took a radical turn towards something new occurred in the 1950s when painting and sculpture were introduced to the notions of Abstractionism[5].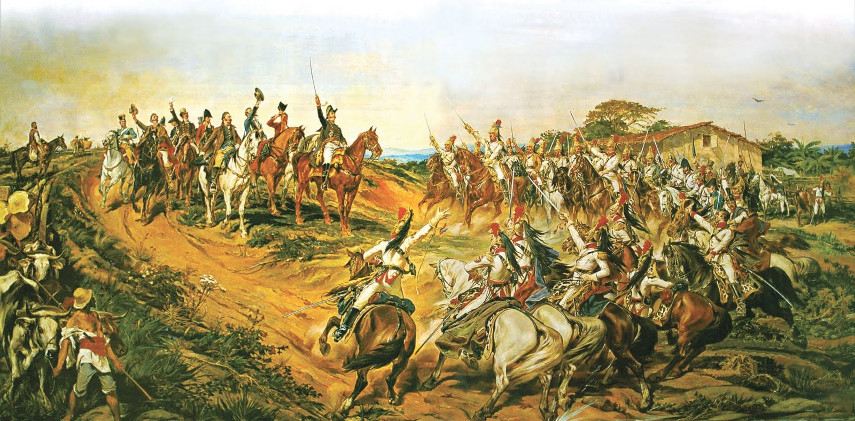 Contemporary Brazilian Art
After Brazil finally opened its gates to the wider public in the 1980s, the art flourished and blossomed. Visual expression evolved from Modernism, allowing local creators to be completely free from any governmental or traditional aspect of their country for the first time. They were able to pick what they wanted from the modern scene and introduce whatever concept they desired in order to upgrade their work. Furthermore, these artists were not shackled to any outdated concept that would very much stagnate their creativity if they started making it a decade ago. As the time went by, Brazilian contemporary authors were started to be noticed by the worldwide audience, exposing their work to limitless internationalistic tendencies which further altered their creative expression[6]. Since then, Brazil has spawned an impressive number of innovative contemporary artists working across all mediums who helped evolve their country into a unique environment for both viewing and making pieces.
Some of these key contemporary individuals are painter Saint Clair Cemin, Albano Afonso, installation author Ernesto Neto, mixed media artist Vik Muniz and Op-art maker Fernanda Quinderé. Names such as Carlito Carvalhosa, Rodrigo Torres, Rodrigo Mogiz and José Bechara also come to mind immediately as all of them had a say in the developments of their chosen mediums over the years. As far as photography goes, Brazil is one of the most creative locations in Latin America. Miguel Rio Branco, Sebastião Salgado and Guy Veloso are only some of the photographers that are enjoying a well-earned global recognition.
We should also mention the young movement of street art as Brazil is the home of some of the most crucial urban interventionist on the planet. Brazil's vibrant street scene and its protagonists use their work as a mean of commenting on social and political realities in their country. Cities such as Rio de Janeiro and São Paulo have become global hubs of street expression that demonstrate how much an urban scene can be dynamic and open to different opinions. Some of the biggest street artists from Brazil are Os Gêmeos, Eduardo Kobra, Herbert Baglione, Rimon Guimarães, L7M, Nunca, Alex Hornest Onesto and Alexandre Orion.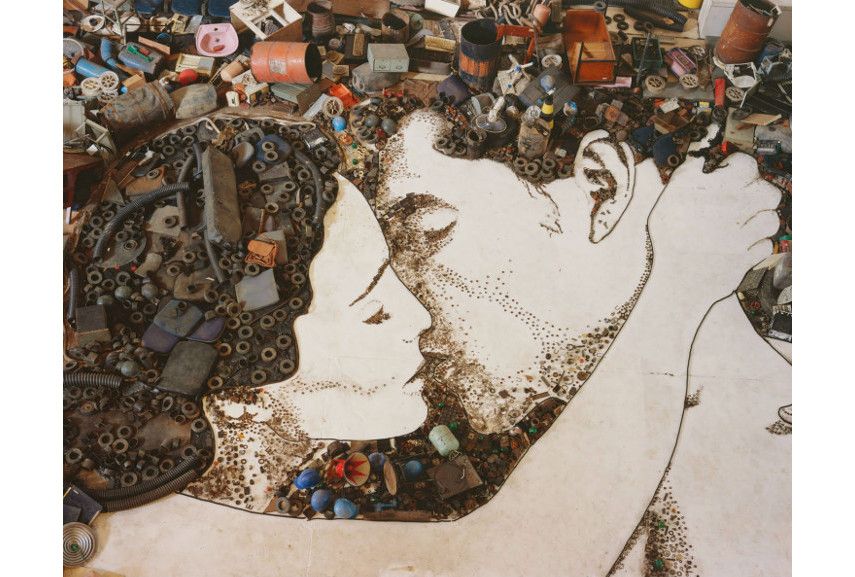 Is Economy Still a Danger?
Although the current economic state of Brazil is very far from stable, the financial organization of this country today is an economic paradise when compared to its state a few decades ago[7]. However, Brazilians have proven that contemporary scene cannot be reduced to economics. Sure, the rise of commerce is a great advantage for authors, but even without financial growth, contemporary arts can still be sustainable. For example, Russia and China have hardly been successful in converting economic wealth into cultural riches during the last few decades - certainly not as successful as Brazil, despite its limited resources.
In order to get a grasp over why any contemporary scene flourishes, understanding current economics will simply not suffice. Observing the Brazilian art from a historical perspective is a much better approach. The extraordinary boom that the Brazilian art witnessed over the last decade may have come as a surprise to some, but this was actually a much longer process of emergence than one may think. This slow and tedious process of developing contemporary expression was a result of the persistence, passion and efforts of many people, some professional, other amateur, some rich, others poor. It took decades before the fruits of their labor could be harvested and these individuals battled through times of dictatorship, political corruption and economic hardship[8]. The mere fact Brazilians were able to establish their own scene and gain worldwide recognition despite all the problems placed before them makes us feel quite optimistic about the future of the contemporary arts of this country. If the economic hardship was able to crash down on the contemporary scene, it would have done so whilst the crisis was at its highest and the world was looking away. It will most certainly not do so now when the situation is far more stable and the recognition of Brazilian art is at its all time record.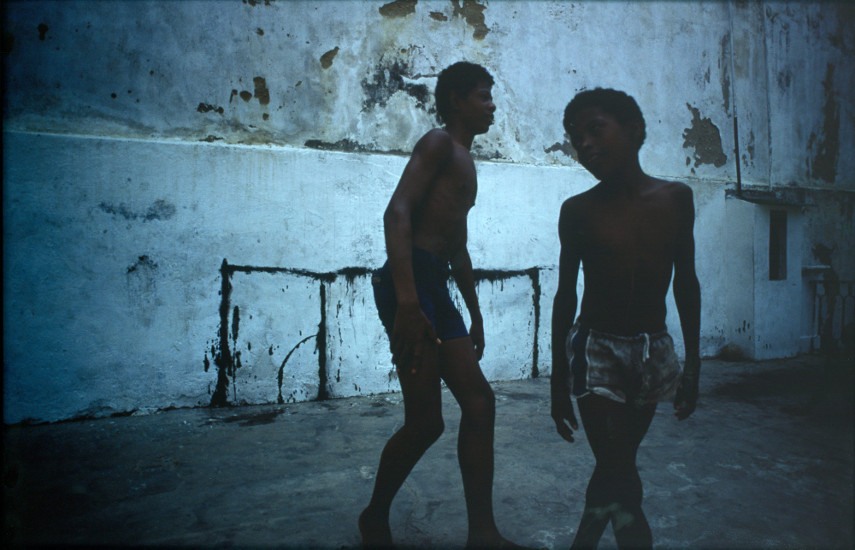 Problematic Laws are the Only Obstacle
For the reasons explained above, we believe that contemporary Brazilian art is no longer in danger of suffering an end by the hands of a poor economy. A more serious threat may be the weak role of public museums which continue to be underfinanced despite the growing resources. Brazilian museums and galleries are victims of high import tariffs and opaque customs procedures preventing them from acquiring international work. As a result, audiences have relatively little exposure to contemporary pieces outside of Brazil, while authors have fewer opportunities to exhibit their artworks. This, rather than the economic downturn, may be the real threat to the contemporary style of Brazil.
There's another questionable law that may prove to be an issue for Brazilian authors in the long run. This legislation came to fruition during the last October when the President Dilma Rousseff signed a decree pronouncing that the state has the right to take control over any artwork that's considered to be of public interest. If a piece was to be deemed as such, it would be seized and not restorable by the author. What counts as being of public interest is up to a committee formed by the Brazilian Institute of Museums (Ibram) and other governmental agencies to decide. Although the backers of this law insist that the protected pieces would only be monitored, the effects of the decree are already being felt by Brazilian collectors and dealers. Fearing that the state may take their pieces away, such individuals have been simply declining to lend works to any gallery or museum. Although the committee is yet to single out and seize any artwork, it would be a shame if such vague regulations compromised the blossoming of Brazilian art towards which the country has been striving for a very long time.
Editors' Tip: Brazilian Style
Brazilian culture is rich with painters and architects, models and screen stars, festivals and religions. All of that adds up in one of the most dynamic and vibrant cultures on our planet. Brazilian Style exports the country's best including legendary icons from the past as well as contemporary, cutting-edge trendsetters. With evocative photography and succinct, fast-paced texts, the book takes readers on a curated tour of the most important symbols of modern and traditional Brazil. Combining high and popular culture, this book is a fresh and dynamic mix, capturing the spirit of one of the most vibrant nations on earth. A special accent is placed on the development of artistic expression and it's relationship with the culture and politics of Brazil.
References:
Anonymous, Tropical growth, The Economist, Jun 7th 2014
Nabuco, J., Brazilian Baroque Architecture, Schiffer Publishing, 2012
Scovino, F., A Brief History of Identity in Brazilian Art, ArtReview, September 2012
Anonymous, Brazilian Style, Assouline, 2011
Hoffmann, J., Nahson, C., Roberto Burle Marx: Brazilian Modernist, Jewish Museum, 2016
Shtromberg, E., Brazil and the 1970s (Latin American and Caribbean Arts and Culture), University of Texas Press, 2016
Calirman, C., Brazil under Dictatorship: Antonio Manuel, Artur Barrio, and Cildo Meireles, Duke University Press Books, 2012
Hawksley, L., A year that changed Brazil, BBC, 10 October 2014
Featured images: Beatriz Milhazes - Spring Love, 2010 - Image via fondationbeyeler.ch; Victor Brecheret - Monumentos - Image via bp.com; Adriana Varejão - Carnívoras - Image via nomadicsonglines.com; Oscar Pereira da Silva - Road and Stream With a Shepherd - Image via wikimedia.org; Ernesto Neto - Edges of the World - Image via alexkittle.com