Breda Street Art Exhibition is an upcoming group show that is going to take place in Breda, Holland the following week. Breda Street Art is organized by Vroom & Varossieau and has international character. It is going to feature works of nine street artists who are amongst the most famous graffiti artists of today. Including the great Banksy followed by Logan Hicks, The London Police, Faile, Retna, Jaune, Handiedan, Jon Burgerman and Kaws. Breda Street Art Exhibition is first of many shows that Vroom & Varossieau are planning. Vroom & Varossieau are founders of the Look for Art Gallery established in 2010.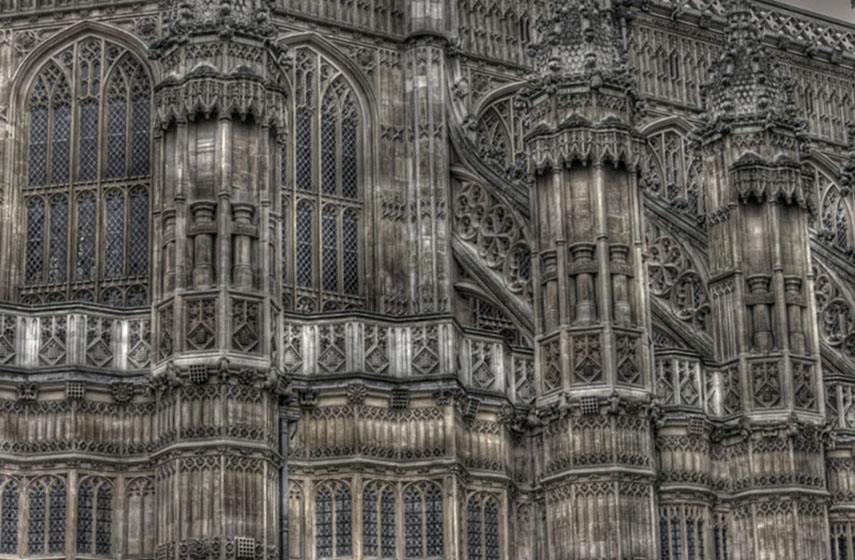 Breda Street Art Exhibition Organisation
The Festival represents collaboration between Breda Street Art and Graphic Design Festival Breda. They will organize range of various street art exhibits open to the public. The upcoming Festival Breda will provide at least 3,500 square meters of blank walls for graphic designers, graffiti and street artists to paint. The Festival will be cooperating with Foso the furniture company that is going to ensure location for the exhibiting. Breda Street Art Exhibition will be taking place at the former PTT building so works will be exhibited in the old industrial space. The exhibition is going to feature a selection of artists coming from different disciplines with which Vroom & Varossieau have been collaborating. With a group of artists each leading in their own field it is going to be exciting. A unique piece of concrete that is Banksy's first mural will surely represent the highlight of the show.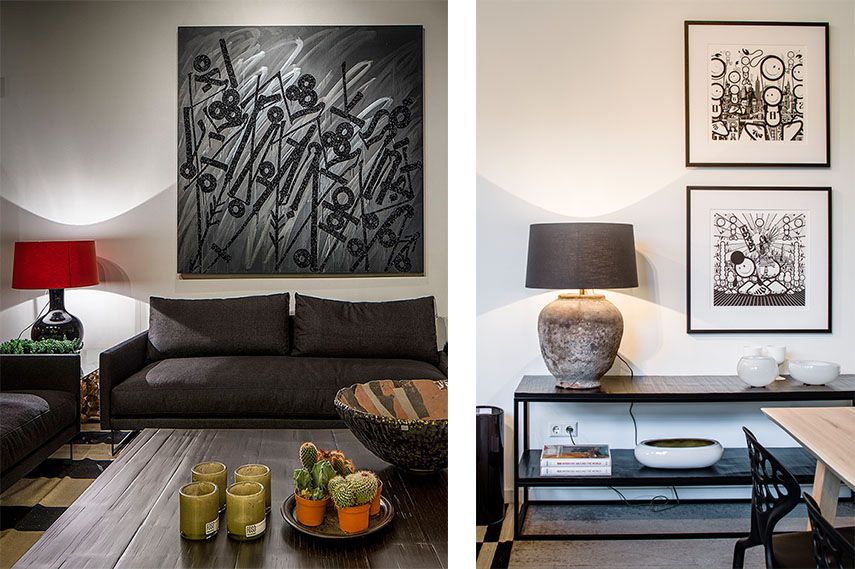 The Participants of Breda Street Art Exhibition
First headliner to be mentioned is naturally elusive rascal Banksy. Is there anything left to be said about the most famous street artist at the moment? Whatever this anonymous British artist does becomes instant news. However, what is going to make this participation of Banksy's works different is without doubt display of his first mural. The London Police are also taking part. This British collective was founded in 1998 and by now they left their black and white imprint on walls and galleries in 35 countries and all the continents. The Breda Street Art Exhibition will also feature works of New York based British artist Jon Burgerman. Burgerman who is prone to experimenting and playing with signs is often cited as the leading figure in the doodle art style.
There will also be works by Logan Hicks (be sure to have a listen to our conversation with Logan Hicks in Widewalls Podcast #7). This well-established stencil artist explores life cycles in urban environment with its' mundane repetition. Logan Hicks adds special quality into his works by hand painting stencils. The works of Retna will also be featured in Breda Street Art Exhibition. Retna started his artistic career in the 90's combining photography with graffiti under the influence of ancient Egyptian hieroglyphs, Arabic and Hebrew letters and Asian calligraphy.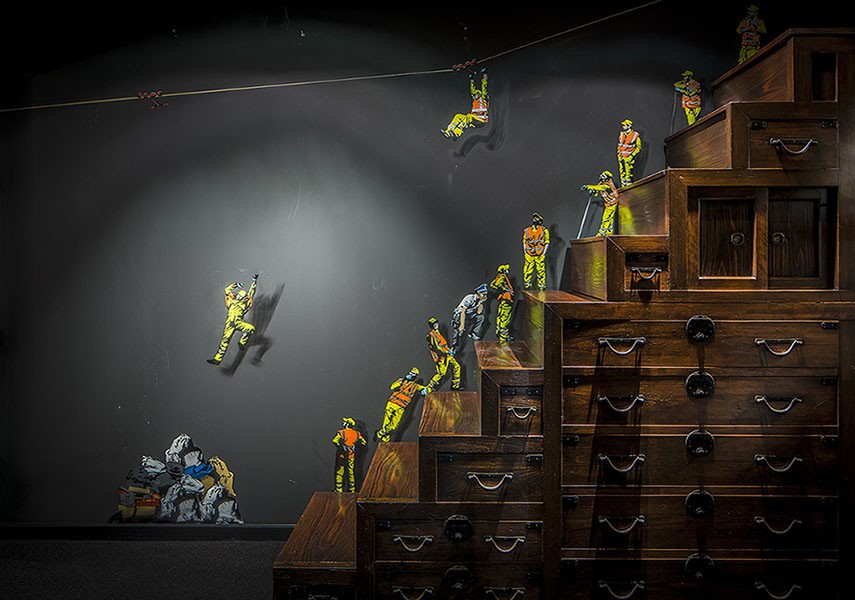 KAWS is also New York based artist who works primarily in designing limited edition toys and clothing and shows his work in international museums and galleries. What is recognizable about his art is how he transforms iconic pop culture characters into works of art. His works can be found in museum and galleries internationally. Next in line to take part in Breda Street Art exhibitions would be stencil artist from Belgium Jaune. The core of his work is story about garbage man, dressed in fluorescent clothes that make them both visible and invisible to ordinary people. Handiedan's work consists of intricate and meticulously crafted collages. Handiedan firstly mixes cta and paste computer assemble which she then hand carves adding carefully collected ornamental frames. Her pin-up female body parts stand over the Baroque and Victorian backdrop. Handiedan has exhibited in many renowned galleries and her works have been featured in various books and magazines. Last year she implemented a grand mural in Berlin. Last but not the least we talk about Brooklyn collective Faile. Faile was founded in 1999 as collaboration between Patrick McNeil and Patrick Miller who use images that we connect to popular culture in order to examine complex and often neglected issues. Their work ranges in materials and techniques, from wooden boxes, canvases, prints, scultptures, stencils and even prayer wheels. Although the pair started out on the streets now their works are exhibited worldwide.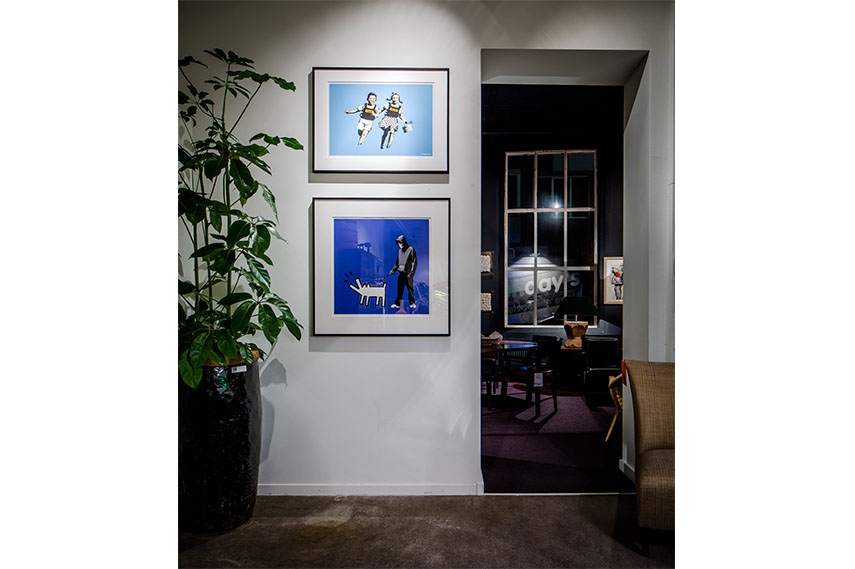 First Breda Street Art Exhibition
First Breda Street Art Exhibition is going to feature quite an eclectic mixture of vibrant street art forms. From stencil art by Banksy, Logan Hicks and Jaune to the London Police and Jon Burgerman who work with markers. There will also be Handiedan with her collages and Retna with Calligraffiti. Many of the participants of Breda Street Art Exhibition have created new pieces especially for this occasion, including out of the ordinary showcase of Banksy's first mural. Breda Street Art Exhibition does indeed seem very promising and we hope that many more will follow. Breda Street Art Exhibition opens on April 16th and closes on June 17th 2015

If you are interested in street art this is the place to be, so sign up for My Widewalls and stay informed!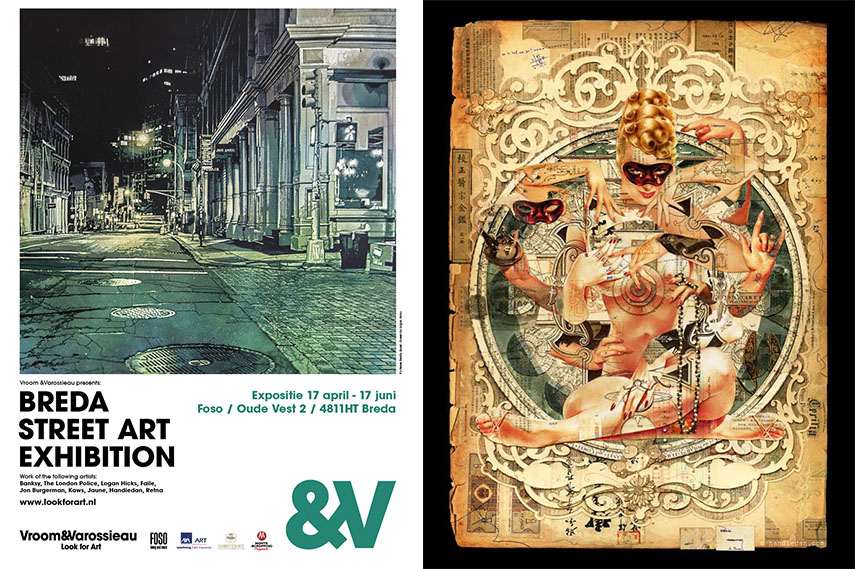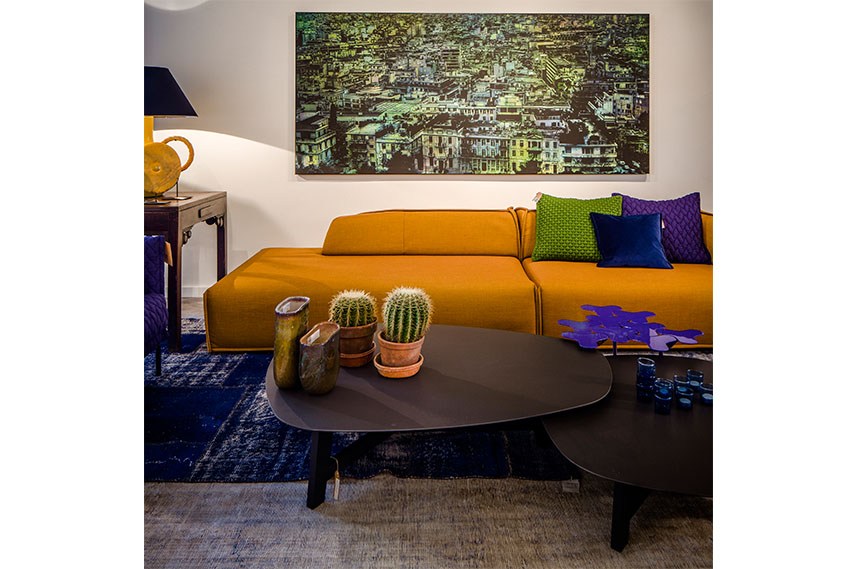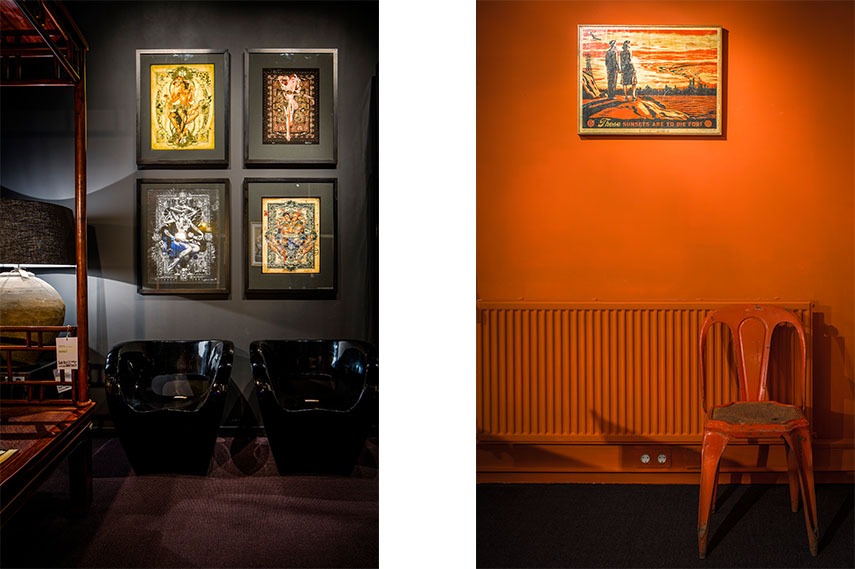 Image in Slider: Retna, Courtesy of Frompo
Featured Images are Courtesy of Breda Street Art Exhibition unlessdifferently indicated