The topic of gentrification has been discussed a lot since the second half of the 20th century. So many neighborhoods, boroughs and parts of big cities have changed their faces due to gentrification processes. These processes are probably most visible in major global cities, such as London, New York, Berlin or San Francisco. But only a few neighborhoods (at least in New York) have changed so drastically as a consequence of gentrification where we could say that a unique urban identity of these places has been transformed. One of such examples is Lower East Side. This borough of Manhattan has transformed its unique identity. And one of the best ways to address these issues is through art and art practice. Jonathan LeVine gallery from New York is organizing Brett Amory exhibition, entitled This Land Is Not For Sale: Forgotten, Past and Foreseeable Futures – a series of artist's new works representing protest against the transformation of New York's famed Lower East Side into a gentrified wasteland.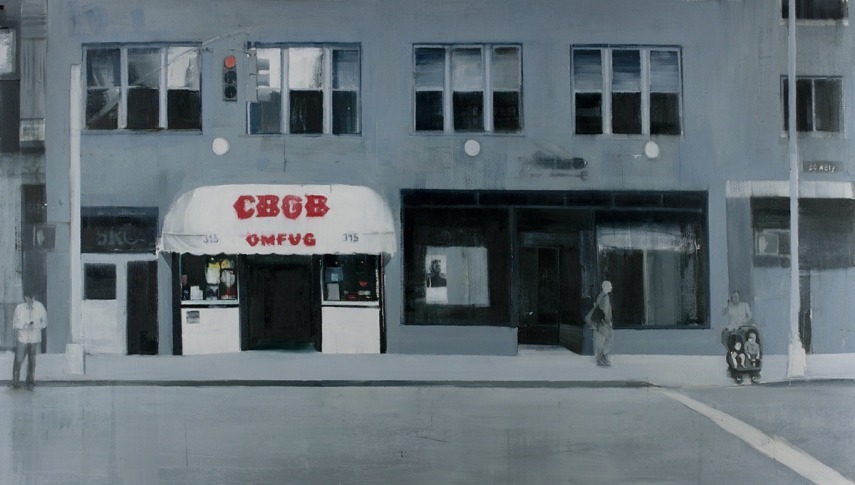 Strong Concepts in the Art of Brett Amory
Brett Amory is an Oakland-based artist, who is best known for his Waiting series, where urban settings like London and San Francisco are portrayed as lonely abstracted landscapes of vanishing human assertion. This famous series of amazing works by Amory puts this great artist on the list of ten contemporary artists whose work you should know about. Amort's  new series (that will be exhibited at Jonathan LeVine) offers viewers an insider's historical road map of East Village radical underground sensibility, from ABC NO RIO and The Nuyorican Poets Cafe to the headquarters of The Catholic Worker, The Pyramid Club and even Moshe's Bakery. Amory perfectly captures the breathtaking physical presence of these neighborhood landmarks, and in addition, he also movingly conveys the sense of the artist as witness. The artist's work is both personal and political – by delivering a painterly personal testimony and protest against the disappearance of once famous landmarks, his work is an example of painting as real-time archeological retrieval.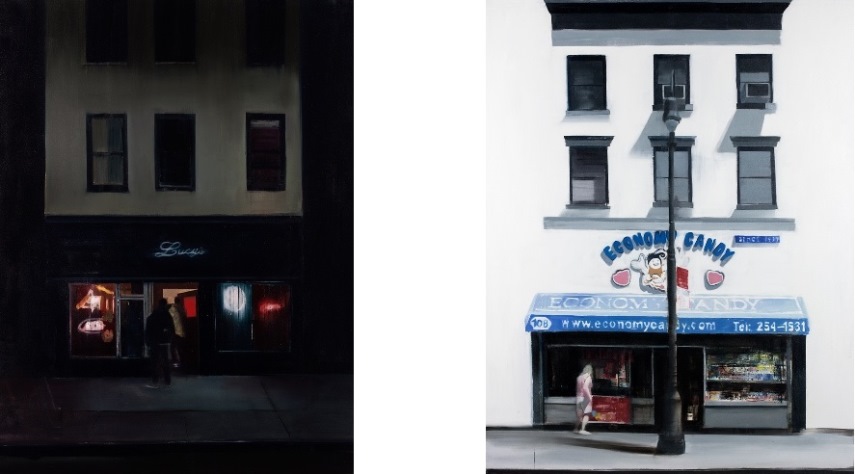 This Land Is Not For Sale: Forgotten, Past and Foreseeable Futures
Amory's foremost achievement in paintings, drawings and installations, has been to document evolving personal, existential and political credo into masterfully rendered, esthetically transcendent works of fine art with broad cosmopolitan appeal. In This Land Is Not For Sale series, the artist gives his most pointed evidence yet of his urgent need to merge his personal and social consciousness with the unsparing esthetic demands of his art. In conjunction with the exhibition, Amory will install a faux construction site underpass leading to the gallery to parody the constant sledgehammering of gentrification. The show will also include the documentary Captured, the story of Lower East Side legendary photographer Clayton Patterson, as well as a display of Lower East Side posters and other neighborhood marginalia.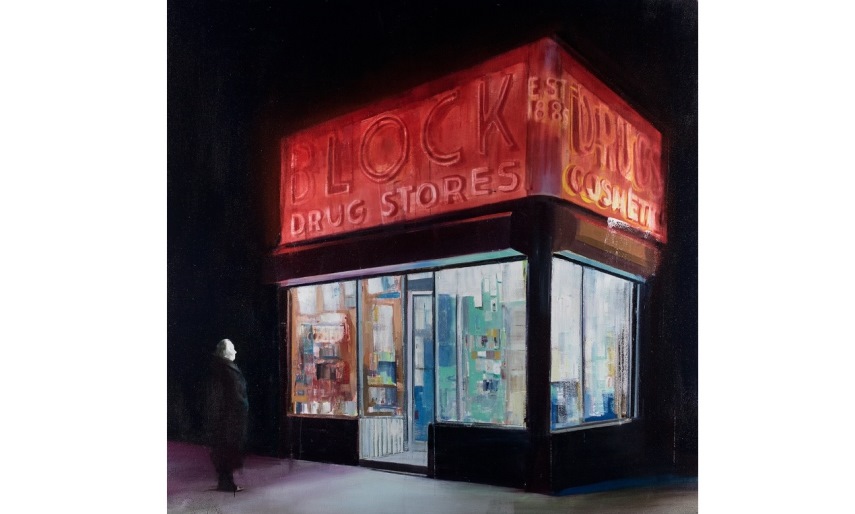 Brett Amory Exhibition at Jonathan LeVine
This Land Is Not For Sale: Forgotten, Past and Foreseeable Futures will be Brett Amory's third solo exhibition at Jonathan LeVine. In conjunction with the exhibition, a panel discussion will bring together some of the legendary figures and activists of the Lower East Side to explore the gentrification and cultural attritioning of this historic district. Sitting on the panel will be Brett Amory, artist; Lincoln Anderson, Editor-in-Chief of The Villager; Clayton Patterson, LES-based photographer and activist; Jose "Cochise" Quiles (author of the forthcoming Street Gangs of the Lower East Side), the founder and former leader of the notorious Satan's Sinner Nomads, the last gang to fly colors in LES. The panel will take place on October 20, at 6:30pm, while the exhibition will be on view from October 15 until November 14, 2015 at Jonathan LeVine Gallery in New York City. The opening reception is scheduled for Thursday, October 15, 6-8pm.
To be informed about upcoming exhibitions, sign up for My Widewalls! It's free of charge!
Featured Image: Brett Amory - Catholic Worker(Waiting #248)
All images courtesy of Jonathan LeVine Gallery.