Following the success of Brett Amory's 2012 and 2013 exhibitions, Twenty-Four in San Francisco and Twenty-Four in New York, Lazarides Rathbone - the flagship gallery of Lazarides Limited - will present twenty-four paintings of London's most iconic locations. As Amory puts it: "These shows are for the locals. I want to give the viewer an experience. By having painting, photography, video, installation and found object I hope the viewer walks away with something, the same way a great movie or book affects you. You take it home with you and chew on it for a few days or even weeks."
The show will  begin on March 7th remain on view until April 13th.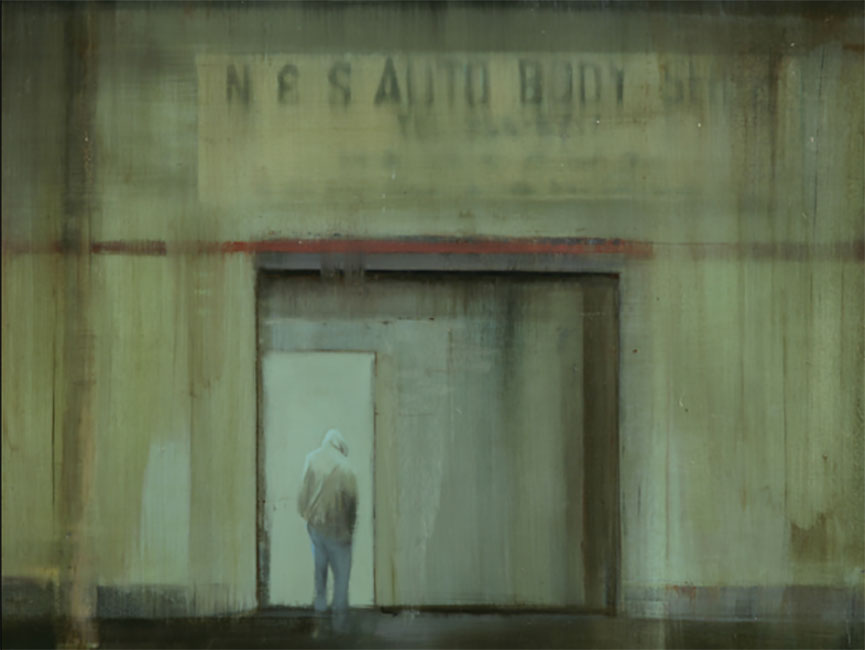 The "Waiting Series"
With this exhibition, Brett continues his city-centric exploration of his critically acclaimed "Waiting series". Traversing the British capital by bicycle and with the help of Londoners through social media, the artist takes us on a 24-hour journey of the city's most notable sites, from historical landmarks such as the National Museum to Abbey Road. The project involved over a month of research and observation. Over forty locations have been documented with more than fifty hours of video and hundreds of photos at each place.
An intimate glimpse of London through the eyes of one of California's most thrilling artists is an ambitious project that involved capturing both the permanent and ephemeral particularities around the city. Hailed as one of the breakthrough talents of the past year, Brett Amory literally makes art of streets. The artist's "Waiting series" features everyday members of the public doing just that. The human element of his paintings is what carries the essence and emotion.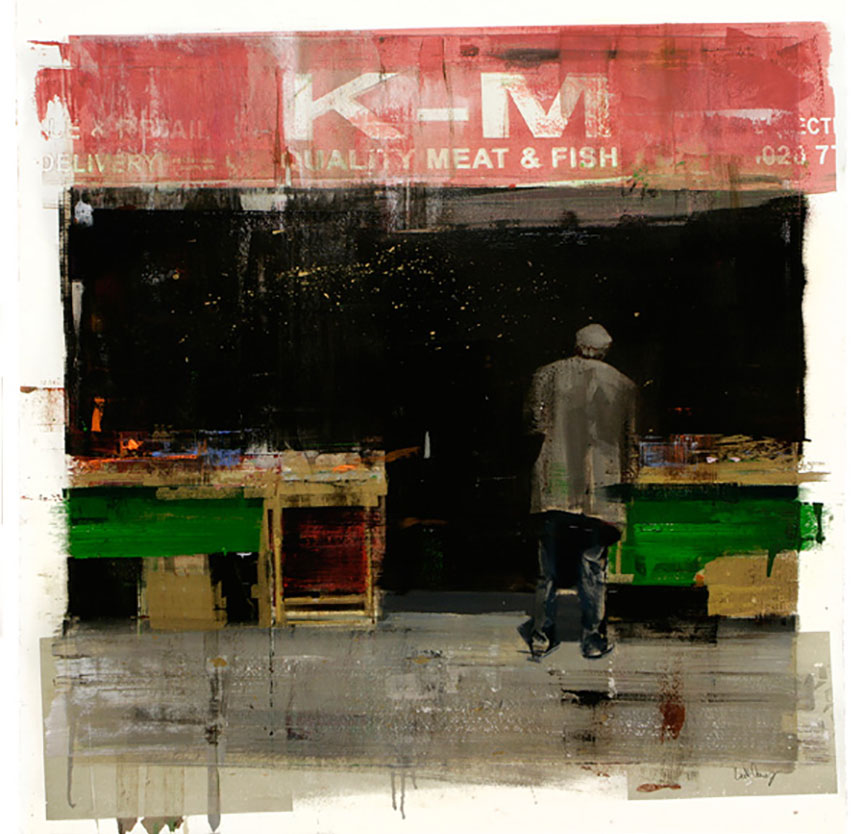 About Lazarides
Working outside conventional practice and the contemporary art system, Lazarides welcomes a broad audience to an extensive exhibition program, off-site projects and online exhibitions and collectives. Founded in 2006 by Steve Lazarides, Lazarides represents some of the most exciting and innovative artists working today including Antony Micallef, David Choe, JR, Vhils, Faile, Jonathan Yeo, Charlie Isoe, Conor Harrington, Ian Francis, Stanley Donwood, 3D, Invader, Kelsey Brookes, Mode 2, Todd James (aka Reas), Blu, Paul Insect and BAST.