The clock is ticking on Britain's departure from the European Union. As things currently stand, the month of March is officially the last month of the United Kingdom belonging to the community of European nations, as March 29th is set as the exit date. What has been an unthinkable scenario is soon to be a reality, bringing historic change, uncertainty and upheaval to individuals, groups, corporations, and even nations.
In collaboration with Bartha Contemporary, Patrick Heide Contemporary Art is hosting a group exhibition which explores broader questions resulting from the Brexit scenario, focusing on notions surrounding inclusion and exclusion, migration and memory, and more profoundly of home and belonging. Titled Should I Stay or Should I Go?, the show brings together thought-provoking works which address many of the issues caused by the unprecedented change that the Brexit will bring.
On view are the works by artists such as Jill Baroff, Sophie Bouvier Ausländer, James Scott Brooks, David Connearn, Eric Cruikshank, Henrik Eiben, Frank Gerritz, Michał Iwanowski, Michael Landy, Stefana McClure, Mike Meiré, Danica Phelps, Varvara Shavrova, Susan Stockwell and Johannes von Stumm.
Should I Stay or Should I Go?
Taking its title from the famous song by Clash, Should I Stay or Should I Go? attempts to reveal hidden layers and undercurrents that have led to the current state of affairs in Britain.
The exhibition deals with themes such as the realization that our experience is growing from a desire to achieve equilibrium, to balance the action of opposing and contradicting forces and identity as a continuing response to external forces arising from a multitude of often conflicting issues.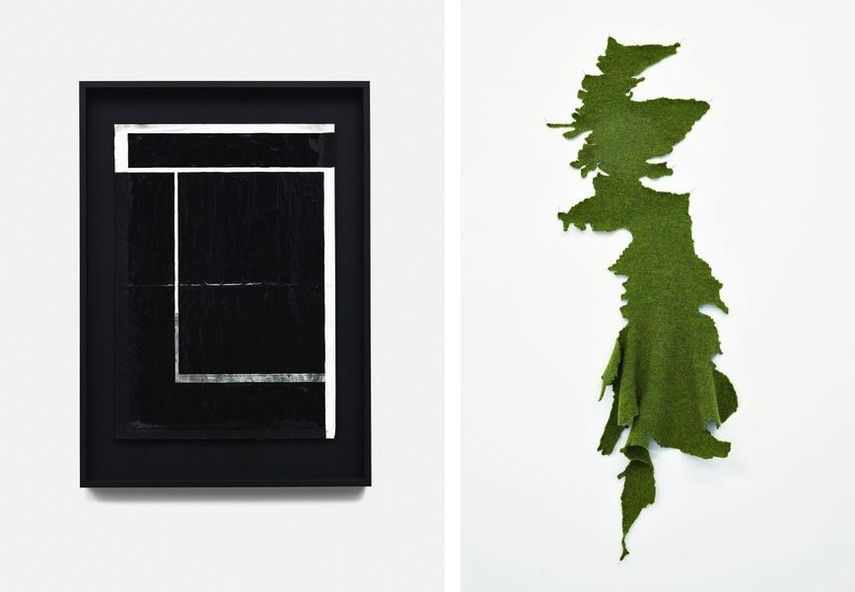 Exhibition Highlights
The show will feature fifteen artists from diverse backgrounds and twenty-five artworks in a wide range of media such as audio-visual objects, interactive installations, drawings, paintings, sculpture and audio and video works.
The Polish artist Michał Iwanowski presents a work titled Go Home, Polish which gather experiences and images on his journey, walking from Bristol to his native Poland. David Connearn and Danica Phelps have created pieces which touch on the refugee crisis, to which both found unique responses, while Sophie Bouvier Ausländer and Eric Cruikshank have used maps and places as their point of departure in their works. Among most poignant works in the exhibition is Susan Stockwell's piece titled Jerusalem-Br-Exit, visualizing a feeling of frustration and deflation that many currently feel.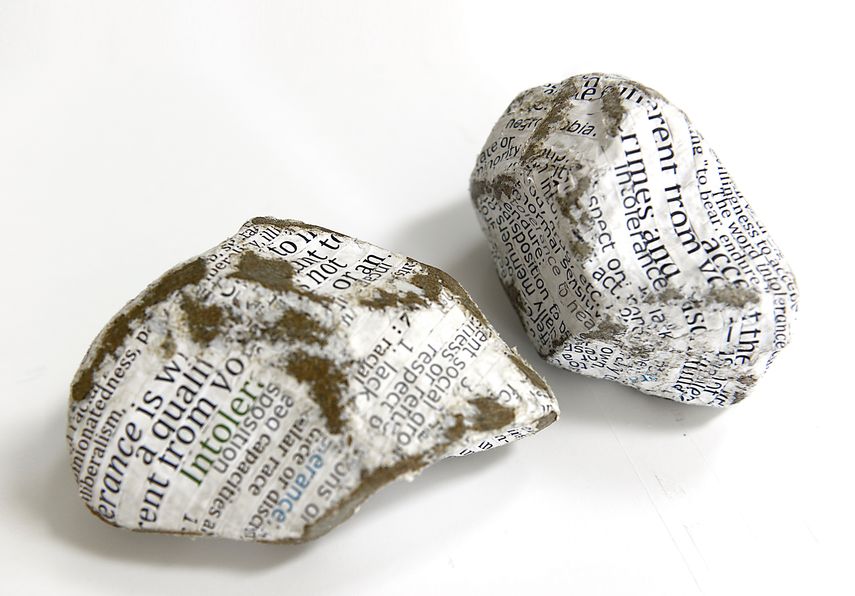 Exhibition Addressing Brexit at Patrick Heide Contemporary Art
The timely exhibition poses a personal question for the Europeans living in Britain, but the Britons as well.
The exhibition Should I Stay or Should I Go? will be on view at Patrick Heide Contemporary Art in London until April 13th, 2019.
This is the first collaborative show project between Bartha Contemporary and Patrick Heide Contemporary Art who both felt that the current debate cannot be left uncommented.
Featured images: Should I Stay or Should I Go?, Installation view at Patrick Heide Contemporary Art. All images courtesy of Patrick Heide Contemporary Art.