As a collaboration between dealers and friends, VOLTA Basel was founded in 2005 with an aim to secure a platform for international galleries beyond young art stalwart Liste and market heavyweight Art Basel. Due to the eclectic and dynamic presentations with a strong focus on solo shows, VOLTA Basel has become one of the most important international art fairs in the world. This June, the renowned art fair is returning for the strong 13th edition. Taking place in Markthalle, it will be concurrent with Art Basel Week. Dubbed the Lucky 13 by the VOLTA team, the fair will bring together 70 renowned galleries from all over the world. Regarded as the far for new international positions, it will present the highest caliber of new art and an extraordinary range of artists - from Biennale participating artists to many new faces.
To find out more about the latest edition of the fair, we had a chat with Brian Fee, VOLTA Press Manager. In an exclusive Widewalls interview, Brian discusses the upcoming edition of the fair, the highlights, the concept, the position within the international art market, future plans and projects and much more. Scroll down and enjoy!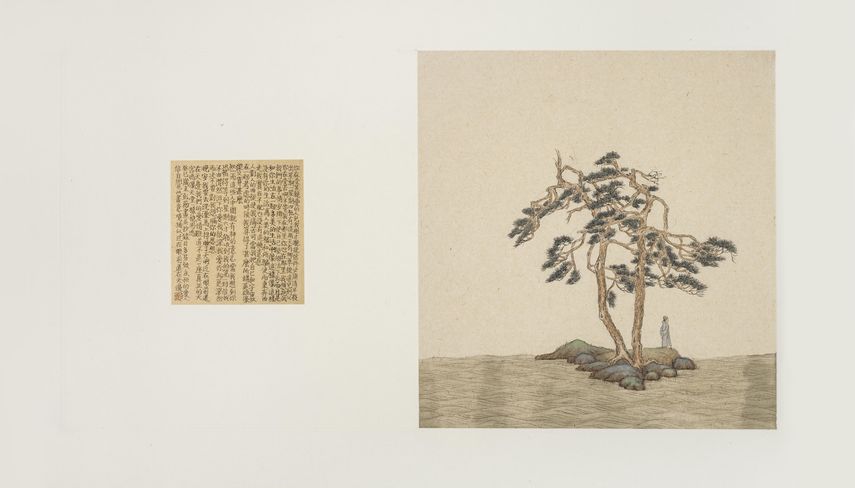 Volta Basel 2017
Widewalls: What makes Volta Basel special and different from other fairs?
Brian Fee: Speaking specifically about the other fairs happening concurrently in Basel, VOLTA fosters a strong sense of creative discovery and artistic coherence within a very elegant exhibition venue. Our program is incredibly diverse: 70 galleries coming from over 40 cities across about two dozen distinct nations, with artist home nations double that number. Approximately one in three VOLTA Basel booths are either solo project or two artists in dialogue. Visitors are just as likely to be introduced to an artist's works that are entirely new as they are spotting artworks from this year's Venice Biennale — and they may even stumble upon the artist herself, attending the fair. I find these examples and more very special.
Widewalls: The fair is returning for the 13th strong edition. What has changed since the last year?
BF: I would frame this less as "changed" and more as "refined". We - or, rather, our exhibitors - have increased the solo/two-artist project ratio to thematic group booths this year. VOLTA veteran exhibitors and new galleries alike have opted for this style of presentation. Along with this, I think VOLTA visitors will enjoy some of the ambitious projects on view that are more akin to installation or immersive experiences. Though talking about changes and new galleries, I am proud to collaborate with our first-ever Portuguese dealer, Carlos Carvalho Arte Contemporânea from Lisbon, who is showcasing three incredibly talented photography-based artists, Mónica de Miranda, Carla Cabanas, and Anthony Goicolea. We have added two new Italian galleries to our roster, Bianconi from Milan (presenting Cheryl Pope, this wonderful Chicago-based performance artist and boxer, whom I first met at the Ace Hotel Chicago's boxing ring, where she leads kickboxing classes in concert with her own socially-based artistic practice) and massimodeluca from Venice (presenting Agostino Bergamaschi, this hot young Italian sculptor and interdisciplinary artist).
Widewalls: VOLTA Basel 13 will welcome many returnees, but also a wide range of newcomer galleries. How does the selection process work? What are the main factors and criteria in this decision-making process?
BF: We welcome twelve exhibitors entirely new to the VOLTA fair, and as well several whom exhibited with us before in New York but never before in Basel (including Gabinete de Arte k2o from Brasília and Richard Koh Fine Art from Kuala Lumpur). The number one factor when selecting galleries is the strength of their proposal. We have 70 spots at the fair and typically over 300 applications to cull from, so competition is extremely tight. When we happen across the application of a new exhibitor, and that application strikes us as very timely, relevant, or interesting (usually some combination therein), we then spend time on the gallery's website, learning about their exhibition history and artist program. Does the gallery exhibit its artists regularly in solo shows? Does the gallery support its artists toward institutional shows, biennales, residencies and collaborations? At times, we will call up a colleague who may know that gallery personally, for while we have no formal selection committee in Basel — certainly not a board of galleries selecting from and judging other kindred galleries — we do rely upon and welcome our broad network of art-world colleagues' insights. Finally, in an ideal situation, I would visit this new applicant ahead of selection time, either at their "home base" or through some other circumstance. This has happened before, such as with Richard Koh - who was introduced to me through mutual friends at a VOLTA fair last year, then we remained in contact and he applied for 2017 - or with certain Japanese or German dealers I met with during business trips there. This is not always possible, however, so in certain circumstances, when all the "stars" are lining up - compelling project, strong artistic program, excellent exhibition history, plus the respective booth size request and installation intent - we sometimes go on our gut instincts, sensing the fortitude of that gallery and its potential as a VOLTA exhibitor. Our Artistic Director, Amanda Coulson, has been doing this far longer than I and she is a true professional at the selection process - I call her "Mom", from all I have learned from her about gallery programs and more.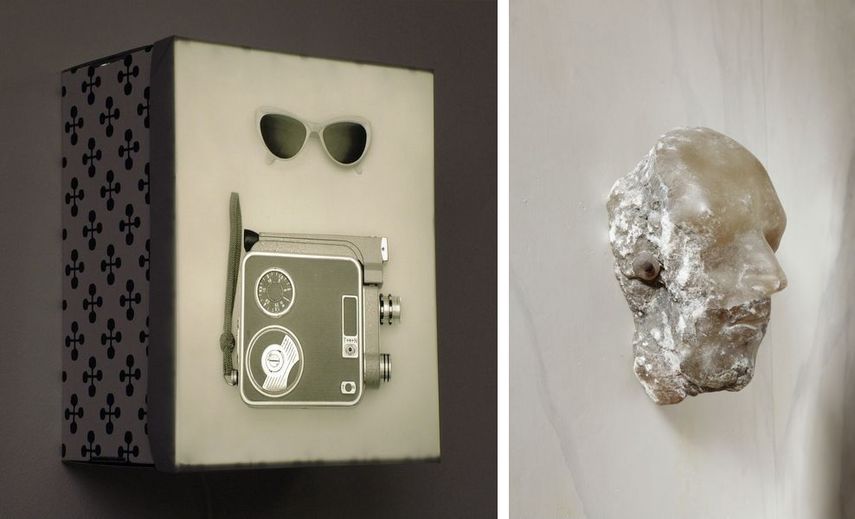 The Fair Highlights
Widewalls: Could you tell us more about this year's exhibitors? Are there some highlights you would like to mention?
BF: I must be incredibly brief in my highlights, for I believe all 70 of our presentations this year shine brightly in their own way. Thus, to try to keep it fair - and because I discussed some of our first-time exhibitors already - I will stick with the returning VOLTA galleries and select four positions of note:
Patrick Mikhail Gallery from Montréal and Ottawa return with a three-artist presentation around technology and interconnection, featuring Thomas Kneubühler's photography from the industrial far north, as well as recent embossed works by Natasha Mazurka and Amy Schissel's Animate Grounds mixed-media series
Anca Poterasu Gallery from Bucharest showcases three Romanian artists who develop this tension between nature and the artificial, including Olivia Mihălţianu, who participated in the 2011 and 2013 Venice Biennales.
Robert Henry Contemporary from Brooklyn spotlights Mexican interdisciplinary artist Pancho Westendarp, whose research conceives territory as not so much physical place but imbued with our attachments and experiences to it.
And finally, Gallery MoMo from Tokyo, who is making her Basel debut but has exhibited with us at VOLTA NY since 2014. She presents a major new narrative video animation by Tomoyasu Murata, entitled A Branch of Pine Tied Up, which is like a meditation on Japan following the traumatizing earthquake and nuclear accident six years prior.
There is tons else - 66 distinct positions, in fact! - so please consider this the tip of the iceberg.
Widewalls: Over time, the fair has progressed towards showcasing more solo-artist projects and dual-artist dialogues. In which way is this focus based on current developments of the art market?
BF: While we have had exhibitors opting for solo projects since our inception in Basel, there certainly has been an uptick in solo or two-artist presentations over the last several years. I have noticed this since I joined up for VOLTA8 in 2012. I think part of the credit goes to our popular and successful New York fair, which is the almost exclusively solo-project format and is thus highly unique in its personality. We just celebrated our decade New York edition - 10 years of solo focus - this past March. Though another answer is that this style of focused presentation - galleries showing one or two of their artists - just works really well. Collectors peruse the fair, which is probably one of several occurring at the same time, and perhaps not their first of the day or fair week, and instead of being confronted and overwhelmed by cluttered, overhung booths of the gallery's entire program, there are stark and concentrated installations…again, much like what one would experience if they visited that exhibitor's physical gallery. This is why so many fairs - whether our size or the big league, blue-chip fairs - opt for sections devoted to solo projects, sometimes with booths at a subsidized rate (remember: a solo project is a huge risk for the gallery) and typically with that section pushed way off to the side somewhere. The difference at VOLTA Basel, besides what I believe are our very competitive booth prices, is that these solo and two-artist booths are sprinkled throughout the floor-plan, from the entryway to the side wings, and in all manner of booth size and format. I think that, as galleries realize the importance of participating in art fairs as part of their yearly programming, the galleries also note the seriousness of each and every point of engagement, and that a more pared down project can be as successful and rewarding as a filled-out group presentation.
Widewalls: How would you describe the profile of the collector that goes to VOLTA Basel?
BF: The typical VOLTA Basel collector has a strong background in or delight of art history, as well as a keen insight for viewing new works and inferring accurately their lasting power both as important art and as artistic modes of expression. We delight in welcoming emerging collectors to the fair as well, and we desire to include a degree of accessibility for these guests, who may be new to buying art but, through a considered viewing around our compass-shaped floor-plan of focused presentations, they lock onto that print or that object that moves them passionately. In fact, we will have a tour devoted specifically to new collectors, which will be co-led by Ulrich Voges, co-founder of VOLTA.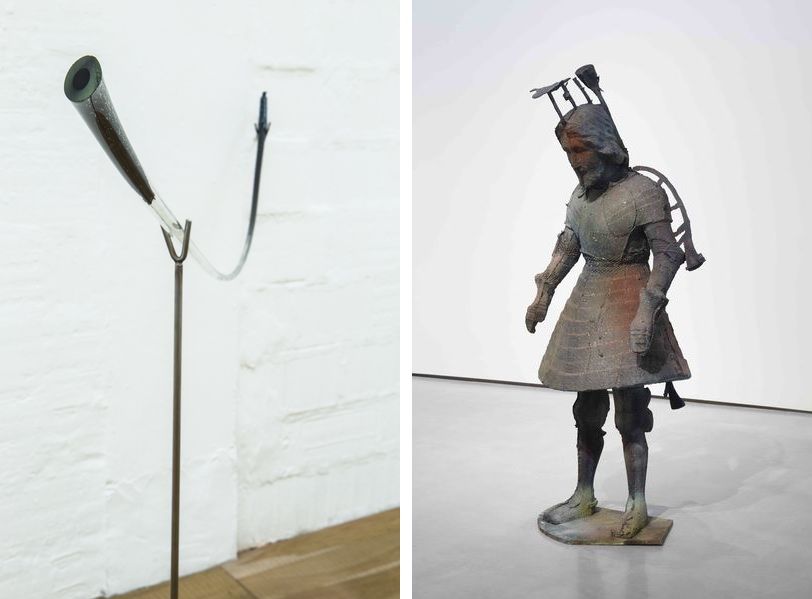 Volta Basel And the Art Market
Widewalls: How do you see the fair's position in the international art market?
BF: We pride ourselves in assembling great galleries from all over the whole who present something and someone new. This can mean an emerging artist recently graduated from some prestigious German "Schule für Bildende Künst"; or key archival works from a mid-career (or sometimes late) artist whose name is only now resonating in the art world; or, obviously, brand-new works - even a brand-new direction - by an artist created specifically to debut at the fair. As well, and like I mentioned before, VOLTA patrons have an expectation of finding something new with us. And yet with our relatively low exhibitor numbers and coherent signage and floor-plan, this sense of discovery is not so forbidding but rather welcoming and chill. Funny as it may sound, we really try to foster an "exhibition-type" vibe at VOLTA, with our galleries treating the fair as another mark on their yearly exhibition calendar (as evinced by the focused or otherwise solo-format projects). This atmosphere is not out of place at the big fairs, where it is but one focus section of the entire experience…except at VOLTA, this "focus section" is the experience. Couple that with the artwork price points, which range from the hundreds of Euro to high five figures, and you have an idea of VOLTA's position.
Widewalls: For the end, how do you see this fair evolve in the future?
BF: For one, we stick to what we know works - the focused, exhibition-type vibe and emphasizing the artists - and we refine it further. This means a wanderlust on our part, to seek out these great places where art-making is as indelible and hotly relevant as what may be showing in New York's gallery districts or happening in our hometowns. Those positions may have a good deal of local support but perhaps the galleries wish to amplify their message at an art fair such as ours - sell the work, obviously, but meet collectors and institutional people, curators, critics…lay some foundation for future projects. Likewise, if we were to ever introduce a new VOLTA edition somewhere, it would have to fill a need specific to the area and that region. Instead of a typical art fair, perhaps it is something else entirely, a new "animal". We shall see, but until that time I must plot out my travel schedule for the remainder of 2017!
Featured image:  Brian Fee (on the right) with Seph Rodney, a lead writer for Hyperallergic. Courtesy David Willems Photography.