For six months in 2018, Tate Britain will celebrate the figurative painting of its beloved nation.
Around one hundred artworks from the museum's extraordinary collection and beyond will reveal how art depicted life over the course of an entire century.
Bringing together various generations of artists and themes, the exhibition will reveal the way paintings and sculptures capture immediate and personal events and experiences, delving into raw sensations through paint.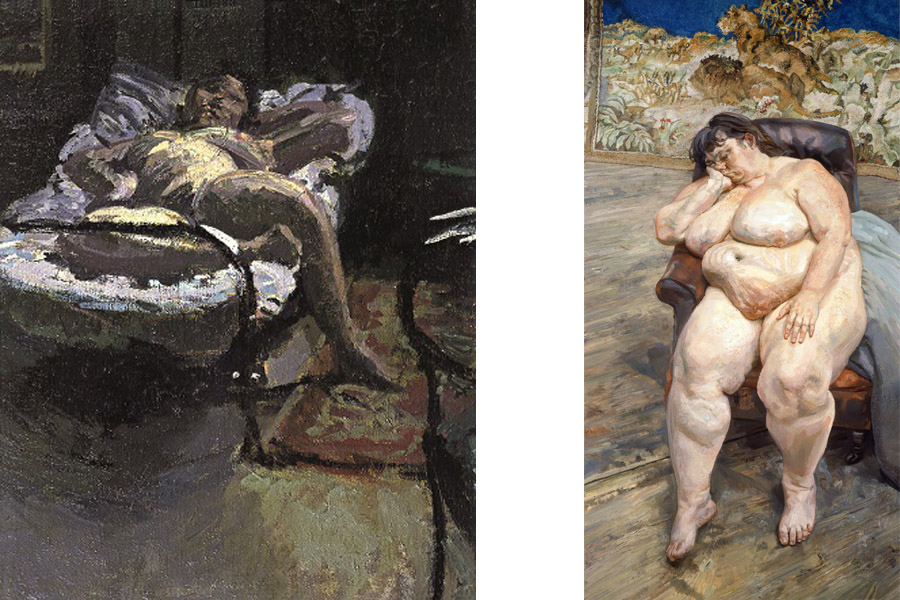 All Too Human
Telling a story of figurative painting, All Too Human showcases the human existence as a common theme for artists from the late 1800s until today.
Here, we witness the portraiture of reality by Walter Sickert and Chaïm Soutine, the teachings of William Coldstream at the Slade School of Fine Art or those of David Bomberg at the Borough Polytechnic.
The exhibition continues onto the visions of Frank Auerbach, Leon Kossoff and Dorothy Mead, who pursued "a more tactile, embodied experience of life", leading up to F.N. Souza's symbolic figures, and R.B. Kitaj's and Michael Andrews's interest in group scenes and storytelling.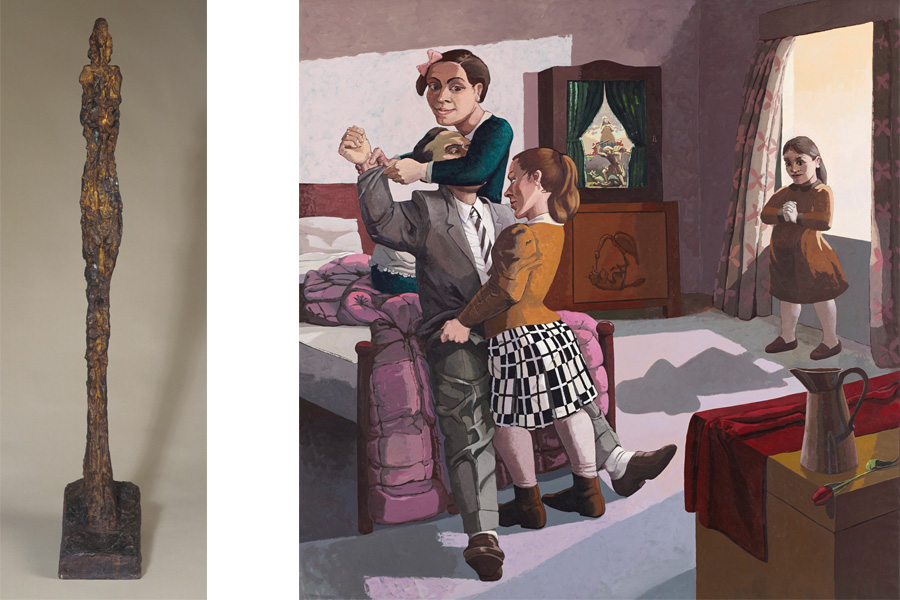 Shedding a Light on Female Artists
Working in a traditional, male-dominated field of figurative art, women artists will now get a special mention at Tate Britain.
Among them, we have Paula Rego, exploring the conditions of women in society and the roles they play, as seen in her 1988 artwork The Family.
On view, there will also be a younger generation of female artists like Cecily Brown, Jenny Saville and Lynette Yiadom-Boakye, whose paintings are placed in a dialog with this tradition while providing a contemporary take on life at the same time.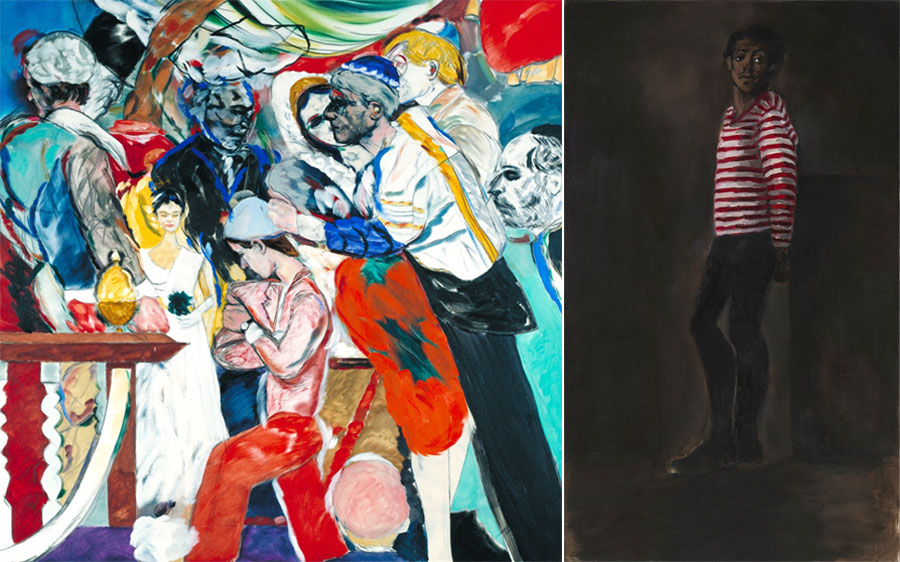 Bacon and Freud at the Heart of the Show
Among the magnificent artworks on view, the spotlight surely falls on major and rarely-seen works by modern masters Lucian Freud and Francis Bacon.
Considered some of key paintings in Freud's careers, works such as Frank Auerbach and Sleeping by the Lion Carpet will provide a look at his incredibly honest depiction of models, now legendary and widely known.
In contrast to this, the exhibition will explore Bacon's relationship with photographer John Deakin, whose images were a frequent starting point for the artist's work, such as Portrait of Isabel Rawsthorne from 1966.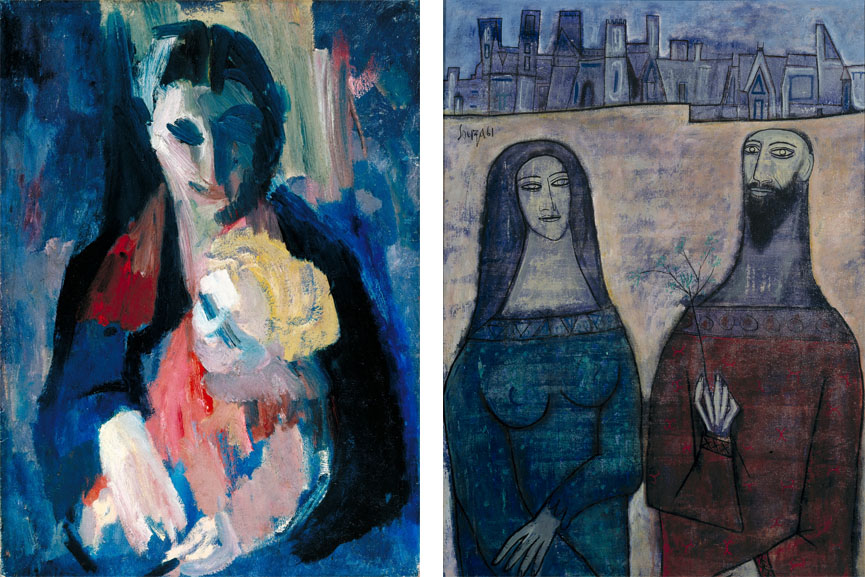 A Century of Painting Life
All Too Human: Bacon, Freud and a Century of Painting Life will be on view at Tate Britain from February 28th through August 27, 2018.
Curated by Elena Crippa, Curator, Modern and Contemporary British Art, and Laura Castagnini, Assistant Curator, the show will be accompanied by a fully illustrated catalog and a program of talks and events in the gallery.
The exhibition will tour to the Museum of Fine Arts, Budapest later in 2018.
Featured images: Cecily Brown - Boy with a Cat, 2015. Oil, pastel on linen, 1092 x 1651 mm. Collection of Danny and Lisa Goldberg © Cecily Brown. Photo: Richard Ivey; Michael Andrews - Colony Room I, 1962. Oil paint on board, 1219 x 1827 mm. Pallant House Gallery, Chichester (Wilson Gift through The Art Fund, 2006) © The Estate of Michael Andrews, courtesy of James Hyman Gallery, London; Lucian Freud - Girl with a White Dog, 1950-1. Oil paint on canvas, 762 x 1016 mm, Tate © Tate; Leon Kossoff - Children's Swimming Pool, Autumn Afternoon, 1971. Oil paint on board, 1680 x 2140 x 56 mm. Tate © Leon Kossoff; Frank Auerbach - Primrose Hill, 1967-8. Oil paint on board, 1219 x 1467 mm. Tate © Frank Auerbach.