The largest accidental release of oil into marine waters in history happened in April 2010 in the Gulf of Mexico, resulting in severe environmental, health and economic consequences. The company that was found responsible for this environmental disaster was British Petroleum operated Macondo Prospect. Since the disaster, the British Petroleum is facing with a number of protests coming from environmentalists and other activists groups. On the other hand, British Petroleum (BP) is world's sixth-largest oil and gas company, the sixth-largest energy company by market capitalization and the company with the world's fifth-largest revenue (turnover). And BP sponsors a number of cultural and art institutions, organizations and activities. One of them is Tate. But, after 26 years, British Petroleum is ending Tate sponsorship!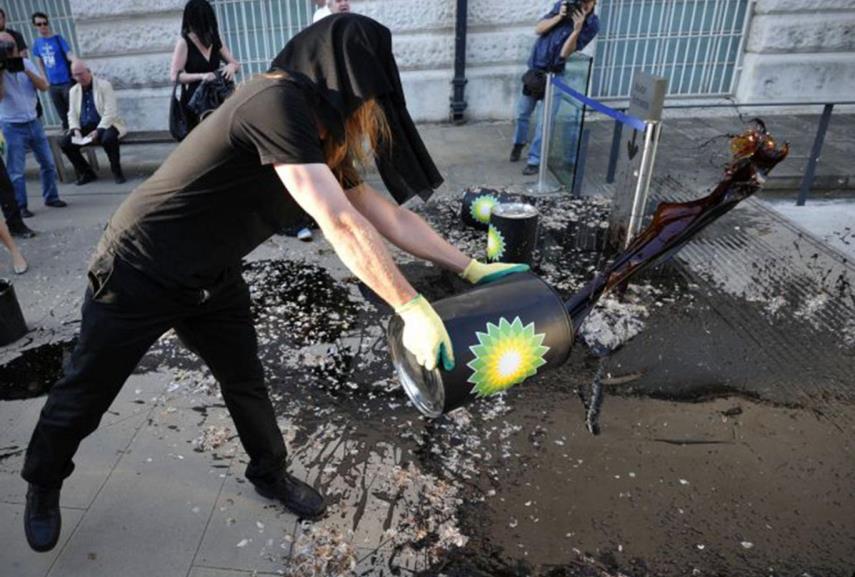 British Petroleum Ending Tate Sponsorship
By the end of the current contract, British Petrol will not sponsor Tate anymore. The company claims that the decision has nothing to do with climate activists' protests that often take place at Tate. Anyway, BP is to end its controversial sponsorship of Tate in 2017. British Petroleum spokeswoman said to Independent that the decision was not influenced by activists' protests, but it was a business decision. Peter Mather, head of BP in the UK, said: The decision to end our contractual relationship with the Tate has been a very difficult one. It reflects the extremely challenging business environment in which we are operating. On the other hand, a spokeswoman for Tate said: The BP and Tate partnership has been an outstanding example of patronage and collaboration over nearly 30 years. She said the oil company's support represents one of the most significant long-term corporate investments in UK arts and culture. Another link is that former BP chief executive Lord Browne is chairman of the Tate trustees. But, what about the reaction of environment activists?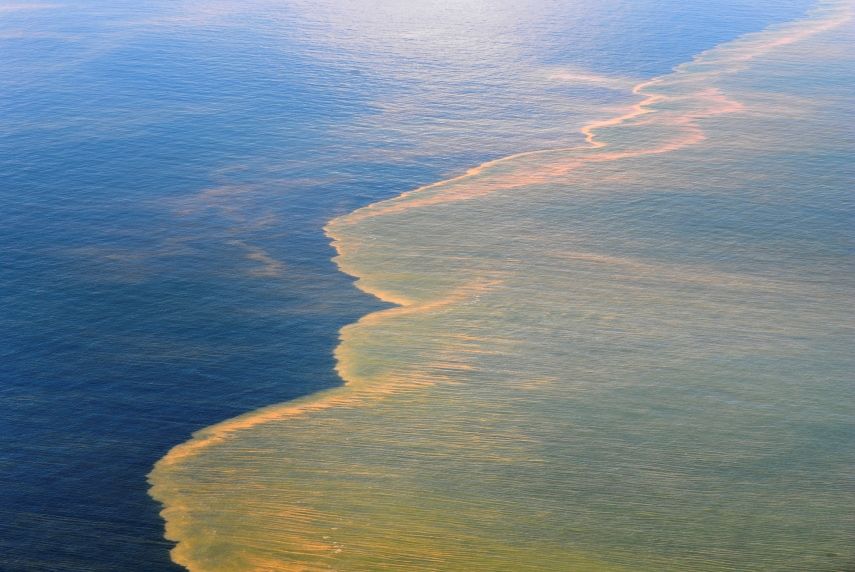 Controversial Relationship
There have been many protests against BP-Tate sponsorship contracts. In recent years, protesters have performed a "mass exorcism" in the Turbine Hall at Tate Modern and poured out oil-like molasses at Tate's annual summer party. Art collective Liberate Tate also staged an anti-BP performance in 2011 where a volunteer was doused in oil inside Tate Britain. Actually, the art collective Liberate Tate claims the termination of the relationship as its own victory. Many artists who are environmentalists as well are probably thrilled as well (i.e. Ansel Adams). The member of the Liberate Tate, Yasmin De Silva said: We're thrilled with the news Tate is rid of BP. About 30 years ago, the tide turned on tobacco sponsorship, and now the same thing is happening to the oil industry. Of course, Tate won't rub it in BP's face by acknowledging this decision is the result of the increasing public concern about climate change and the huge number of artists, members, and gallery-goers speaking out against the controversial deal.
A Video About the Activities of Liberate Tate

What Next?
This is certainly good news for all environmentalists and other activist, but British Petroleum was one of Tate's largest sponsors. Tate figures released last year, after a three-year legal battle, showed for the first time how much money BP had paid Tate over a 17-year period. The total was £3.8m, given in annual amounts varying between £150,000 and £330,000 – an average of £224,000 a year. Tate will probably have to find another sponsor as soon as possible. Maybe they can expect help from Leonardo DiCaprio, one of the leading art collectors among celebrities, whose speech at recent Oscars was marked by his call for fight against climate change and for support for environment cause.
We would like to hear your opinion! Please comment on our Facebook Page!
Featured Image: Protesters at Tate Modern in 2011. Photograph Peter Marshall.Demotix.Corbis (courtesy of theguardian.com). All Images used for illustrative purposes only.