The twentieth-century British printmaking is much defined by diversity, originality and technical expertise, marking a notable shift in style and technique from earlier modes of representation.
From the revolutionary Vorticist prints of the early 1900s, through the two wars, the inter-war period and to the beginning of the print boom of the early 1960s, the modernist thread weaves through the medium.
During the second half of the 20th century, many of the leading British artists have significantly pushed the limits of the medium, creating work highly modern to audiences at the time, and still compelling in their energetic, graphic style.
Marlborough Fine Art will soon host a show that charts this most experimental period in modernist British printmaking. Titled Two Decades – British Printmaking in the 1960s and 1970s, the show will bring together works by Barbara Hepworth, Allen Jones, R.B. Kitaj, Henry Moore, Victor Pasmore, John Piper, Graham Sutherland and Joe Tilson.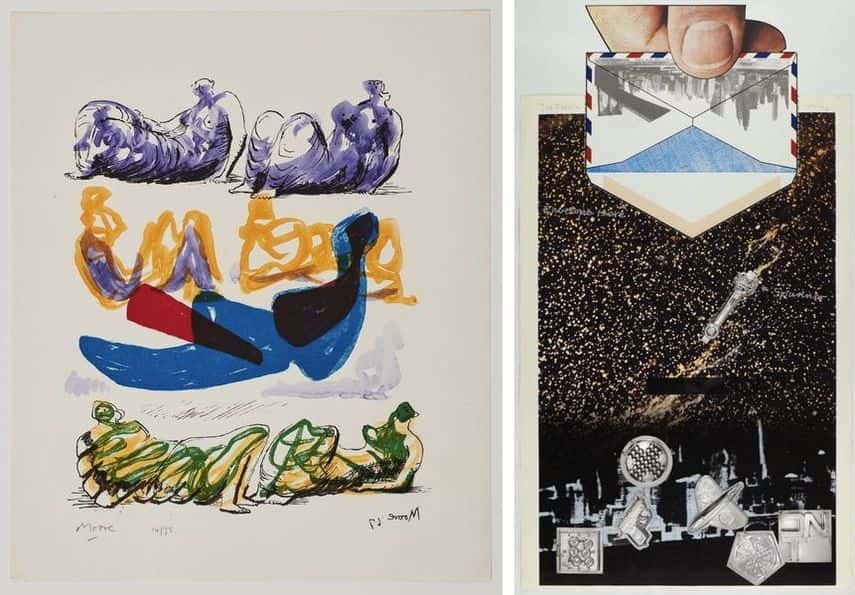 The Revival of Printmaking in Great Britain
In the post-World War II Britain, printmaking opened the doors for artistic experimentation. Serving as a stepping stone for many major artists, the medium enabled their work to reach the public due to its accessible form.
Becoming a vital part of their practice, it also shaped their further artistic output. Over three decades, etching, lithography and screenprint flourished along with the development of print studios such as Curwen Press, allowing artists to really explore the medium.
It was in the 1960s that critics embraced this revival that allowed the audience to acquire the work of leading contemporary artists.
In the beginning of the same decade, Marlborough Fine Art entered the print publishing market.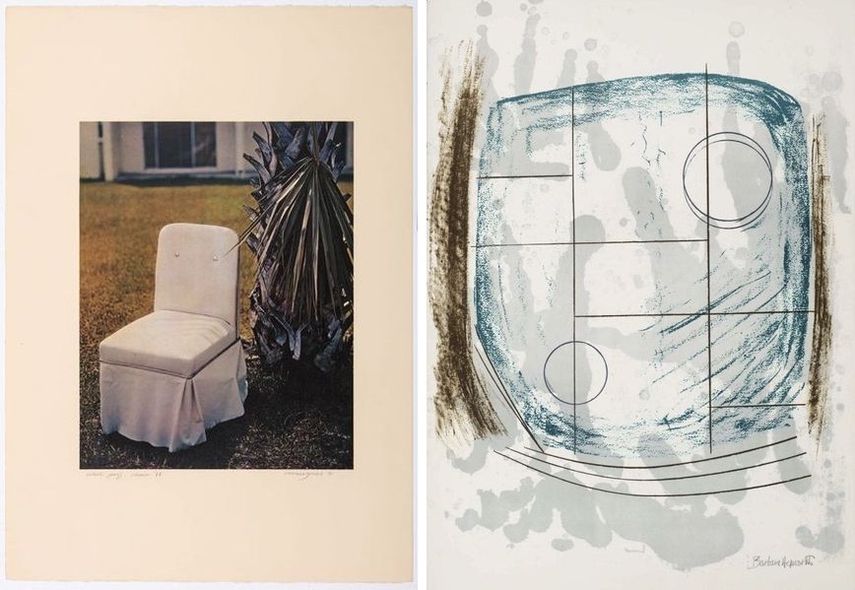 Tracing Two Decades of Printmaking
The exhibition traces the early days of printmaking, the post-war era, demonstrating how the second generation of printmakers pushed the conceptual boundaries of the medium.
It includes John Piper's pioneering technique that combines lithographic drawings with collage and ink wash, as well as Henry Moore's series of reclining figures from 1958-9 and Barbara Hepworth's 1968 prints that combined the rigid formal structures of her sculpture with complex textures and color.
Graham Sutherland, who was exposed to printmaking techniques earlier in his career, exploited and mastered the medium in his portfolio of 16 lithographs titled A Bestiary And Some Correspondences from 1965-8.
On the other hand, R. B. Kitaj produced prints by creating transfer drawings on the place, later serving as sketches for future painting.
The show also showcases Joe Tilson's unique pairings of screen printing, painting, drawing, and found objects as well as rare prints by architect-turned-artist Victor Pasmore and Allen Jones.
British Printmaking at Marlborough Fine Art
Marlborough Fine Art, famous for its expansive contemporary British print collection, is opening its archives to the public to celebrate the zeitgeist of the medium. Spanning two decades, the show will highlight how printmaking in the 1960s and 1970s was a critical development in each of these artist's oeuvre.
The exhibition Two Decades – British Printmaking in the 1960s and 1970s will be on view at Marlborough Fine Art in London from 29th November 2017 until 6th January 2018.
Featured images: Allen Jones - Florida Suite – Garden (B), 1968; John Piper - Ettington Park, 1977; Left: John Piper - Gaddesby, Leicestershire- medieval stonework, 1964 / Right: R.B. Kitaj - The Red Dancer of Moscow, 1975; Left: Joe Tilson - Ho Chi Minh, 1970 / Right: John Piper - Christ Church, Spitalfields, London, by Nicholas Hawksmoor, 1964; Left: Graham Sutherland - Bird (About to take flight), 1968. From- A Bestiary and Some Correspondences portfolio of twenty six colour lithographs / Right: Allen Jones - One Way traffic, 1974; Left: Allen Jones - Pour les Levres, 1965 / Right: Barbara Hepworth - Genesis, 1969; Victor Pasmore - Linear Motif 8, 1965-76; Victor Pasmore - Linear Motif 7, 1976; Henry Moore - Violet Torso on Orange Stripes, 1967; Henry Moore - Motif in Red, Blue and Yellow, 1966; Graham Sutherland - The Elephant, 1978-79. From- Le Bestiare ou Cortège d'Orphée portfolio of seventeen aquatints; Graham Sutherland - Lion, 1968. From- A Bestiary and Some Correspondences portfolio of twenty six colour lithographs. All images courtesy of Marlborough Fine Art.