Founded in 2001, Broken Fingaz is a world-renowned psych collective from Haifa, Israel consisted of artists Unga, Tent and Deso. After years of experimenting with psychedelics on walls, paper and their brains, Broken Fingaz art exhibition entitled Reality Check will check in on reality at Galleria Varsi in Rome. For their first exhibition in Italy, the crew will invite the viewer into a personal, intimate experience. Playing with new paintings techniques, Unga, Tent and Deso have tried to capture their immediate surroundings and break the "4th wall". Presented as a group show, Reality Check will feature new series of works by each individual artist in the collective.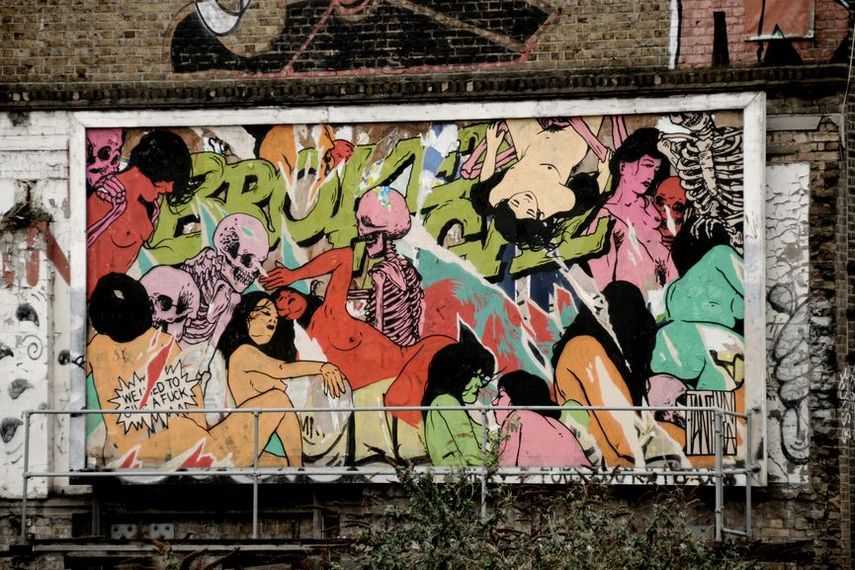 Exploring Sex and Death
Making a significant contribution to the shape of the contemporary culture in Israel, Broken Fingaz Crew has also been highly active in the international art scene with a diverse and prolific practice that includes animation, installation, painting, murals, graffiti and graphic design. Their unique aesthetic draws from the rootless culture of their native Israel, but it also absorbs cultural influences from both East and West. Characterized by bold lines and acid pop colors, their visual identity evokes the '80s comic books illustrations and pulp horror. Bodily dismemberment, mutilated limbs, skeletons - these are just some of the imagery that comprises their humorous, controversial and often sexually explicit works. Exploring sex and death, the crew's work aims to confront the viewer with the baseness of humanity and its suppressed desires, but also make him understand the physical body and the unseen side of our corporeality.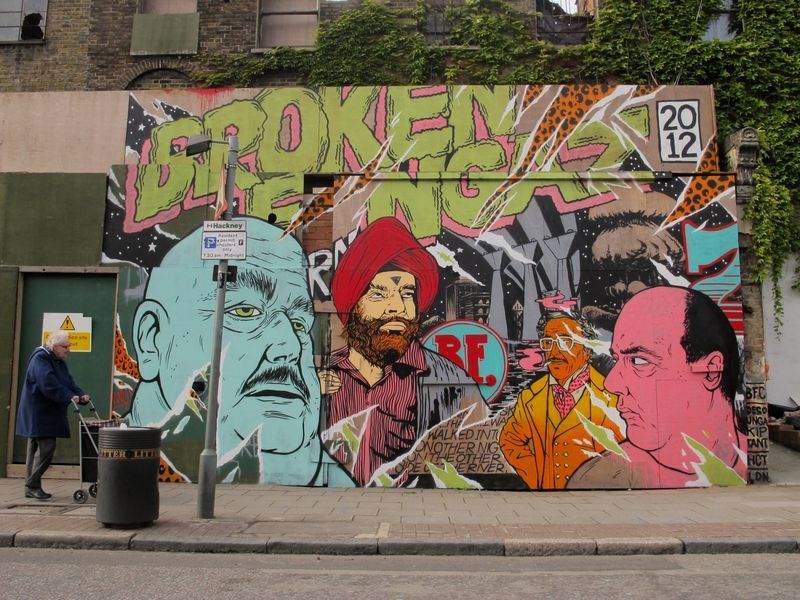 The Subversive Art
The work of Broken Fingaz also significantly draws from the Eastern tradition where art has long been used to express the primal side of the human spirit and the duality between the sacred and profane. In this way, their art is informed by both Japanese Shunga woodcut prints from the Edo period and motifs from Indian spirituality. Aiming to provoke the viewer with their transgressive themes, the crew aims to disturb conventional identity and notions of the material self. Enigmatic, mysterious and psychedelic, their work in the street presents the return to truly subversive public art that aims to disrupt the foundations of the established social order.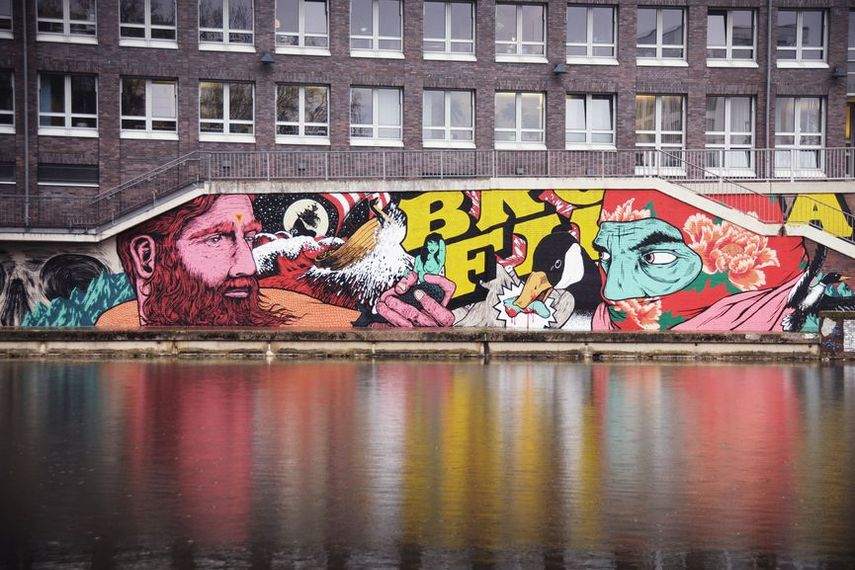 Broken Fingaz Art Exhibition at Galleria Varsi
The work of Broken Fingaz has been presented at Israel's most important institutes - the Tel Aviv Museum and the Haifa Museum of Art – but it has been also exhibited abroad at the Old Truman Brewery in London, Inoperable in Vienna, Andenken Gallery in Amsterdam, Urban Spree in Berlin, MEN Gallery in London, and Howard Griffin Gallery in Los Angeles. Their public murals can be seen on the streets of cities in China, Japan, Cambodia, Brazil, Israel, UK, Germany, Holland, Italy, Austria, Switzerland, France, Spain, Mexico and more. The crew has also produced two stop motion films, most recently La Fabrica, a commission for Cut Out Festival in Queretaro, Mexico. The exhibition Reality Check will be on view at Galleria Varsi in Rome from December 2nd, 2016 until January 5th, 2017.
Featured images: Broken Fingaz murals. All images courtesy of Galeria Varsi.