This summer, Brooklyn Museum is THE place to be if you're a street art lover. Aside from the amazing show featuring Jean-Michel Basquiat's rarely seen Notebooks, on view until August 23rd, the museum will host Faile, for a spectacular multimedia exhibition entitled Savage/Sacred Young Minds. In celebration - but also critique - of popular culture, the media, entertainment and the arts, Faile will present a number of installations, large-scale paintings and sculptures, for the sake of yet another true feast in their trademark style.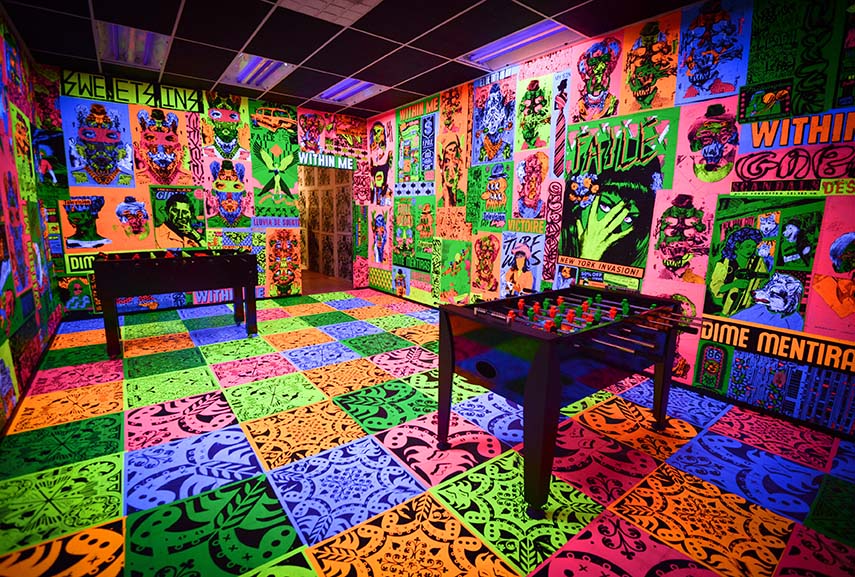 Saturated Views of Popular Culture
It's hard, if not impossible, to talk about topics like consumerism in art, the relationship between street art and fine art, appropriation or multimedia iconography without likely mentioning Faile. The Brooklyn-based artistic duo composed of two Patricks, one McNeil and the other Miller, has been running around since 1999, producing a wide range of artworks primarily based on painting and printmaking. In their practice, Faile produce visual imagery using all sorts of materials, traditional and non, referencing pretty much everything that is going on in popular culture and society in general. Buildings an impressive oeuvre, the art of Faile comprises techniques like stenciling, wheat pasting, collage, assemblage, limited edition art books, fashion collaborations, painting, printing, sculpture, installations or ceramic works.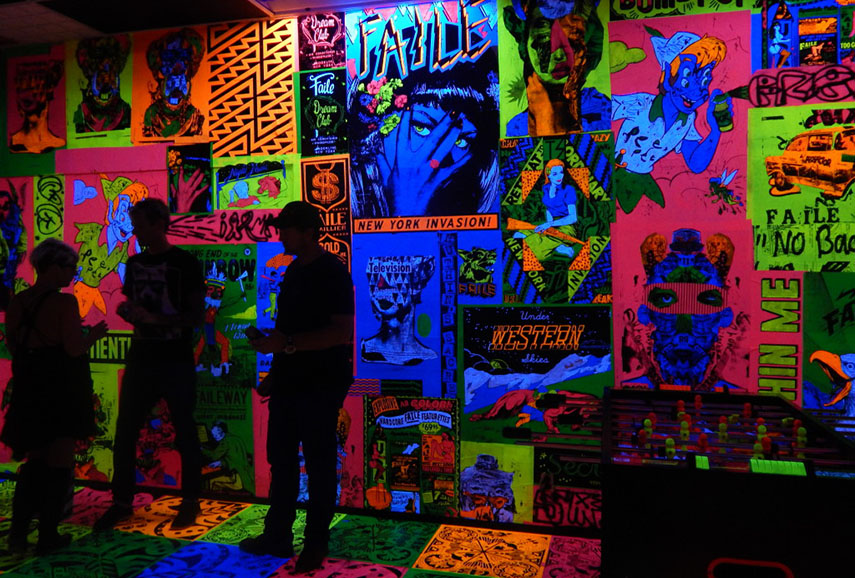 Savage/Sacred Young Minds
The exhibition coming to Brooklyn Museum will showcase the works coming from a wide range of sources, including American quilts, Native American and folk art, as well as pop culture elements such as pulp magazines, sci-fi movie posters, comic books, adult entertainment advertisements and storefront typography. On view, there will be an interactive environment titled The FAILE & BÄST Deluxx Fluxx Arcade, created in collaboration with another Brooklyn artist, Bäst and paying homage to older times and punk rock/graffiti culture. The installation includes pinball machines, video games and foosball tables, functioning as both sculptures and working games. Another show highlight, Temple, represents a life-size structure evoking a ruined religious temple, following Faile's interest in religious architecture. Made with materials like iron and ceramics and incorporating prayer wheels and popular culture imagery, of course, this installation is a reaction against consumer greed and commercial development.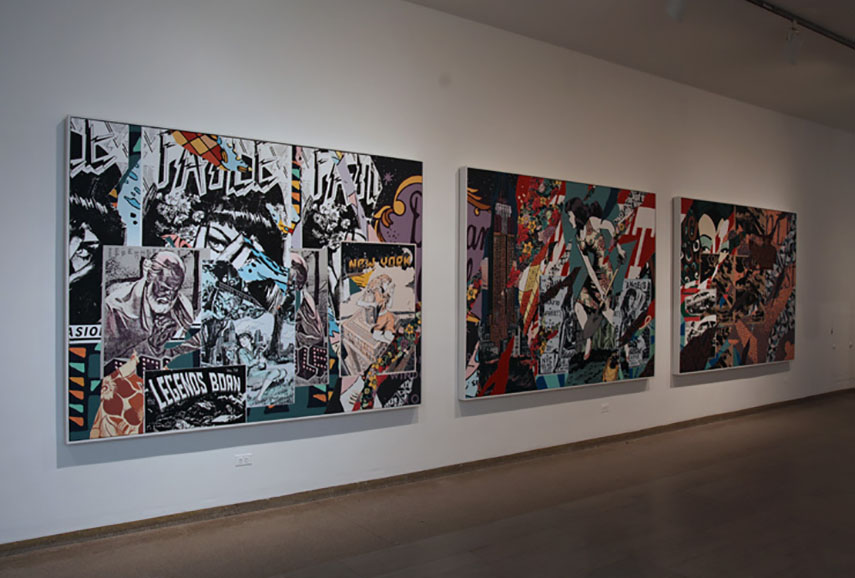 Faile at Brooklyn Museum
Much of Faile's works come from instant inspiration and improvisation with different materials at hand. Always referencing popular culture phenomena in their contradictions, their art relies on immediacy, saturated aesthetics and layers in both physical and philosophical context. For more than fifteen years, Faile have successfully mixed tradition with contemporary matters, giving a unique individual and universal comment on today's world events.
FAILE: Savage/Sacred Young Minds will be on view at Brooklyn Museum in New York City, USA, from July 10th until October 4th, 2015. The exhibition will be located on the 5th floor, at Iris and B. Gerald Cantor Gallery.
Do not miss out on the world's most important art events! Sign up for My Widewalls for free!
Featured images: Faile - Temple.
Images courtesy of Faile, unless otherwise stated.