This year, Urvanity Art goes under the surface of Urban Contemporary with a lively and opinionated series of talks that are curated and hosted by the founders of the influential art blog BrooklynStreetArt. Heavyweights in the world of Street Art and Graffiti, BSA has been tracking the new creative spirit that runs in the streets, the artist studios, and galleries of New York and around the world for years, sharing images, insight, analysis, and knowledge with a wide audience.
For BSA Talks, Steven P. Harrington and Jaime Rojo have created an entertaining program that reflects and investigates the complexity of the Urban art movement, diving into the hot topics that deeply affect the scene today. Bringing together artists, professionals, academics, and thinkers to the red room designed by Penique Productions, the program will tackle everything from hacktivism and intellectual property to placemaking, urban planning to legal/illegal DIY escapades and large scale collaborative public projects.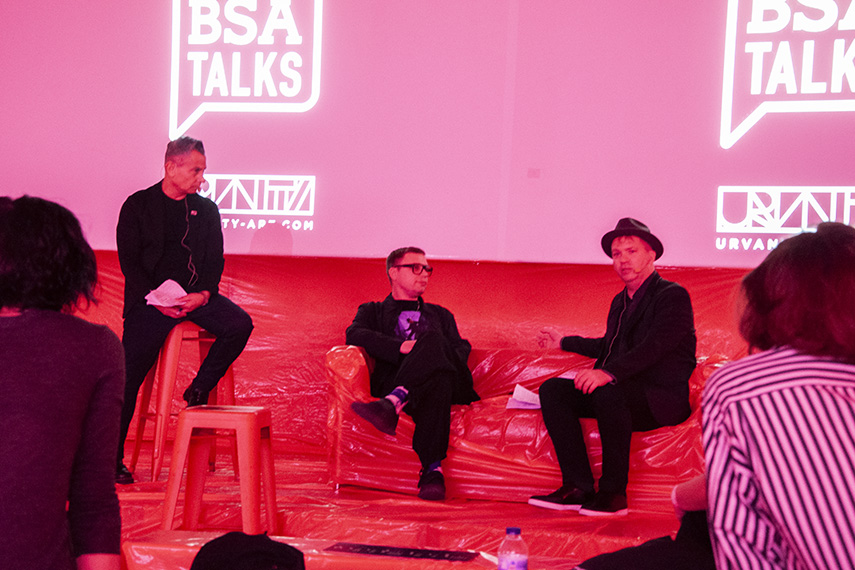 BSA's Steven P. Harrington and Jaime Rojo Curate Urvanity Art Talks 2019
On Friday, March 1, the audience had a chance to listen to Denis Hegic talk about the concept of The Intelligence of Many, Fernando Figueroa talk about Graffiti and Street Art as a social barometer and see the world premiere of Equilibri in Madrid, and see the documentary directed by Batiste Miguel about Okuda San Miguel's intervention at the Fallas in Valencia. Over the next few days, we will also learn more about Urban Art and inclusivity, the new Urban Art Biennale in Moscow, the relationship between Urban Art and Activism, as well as the importance of nurturing artists and the creative process through art residencies.
Exclusively for Widewalls, Steven P. Harrington and Jaime Rojo talk about how the collaboration with Urvanity Art came to be, about the richness and diversity of the Urban Art movement around the world, the new Okuda documentary and how they continue to learn each step of the way.
For more Widewalls podcasts with the world's top artists, art professionals, and enthusiasts, visit our page on SoundCloud! Scroll down for more images.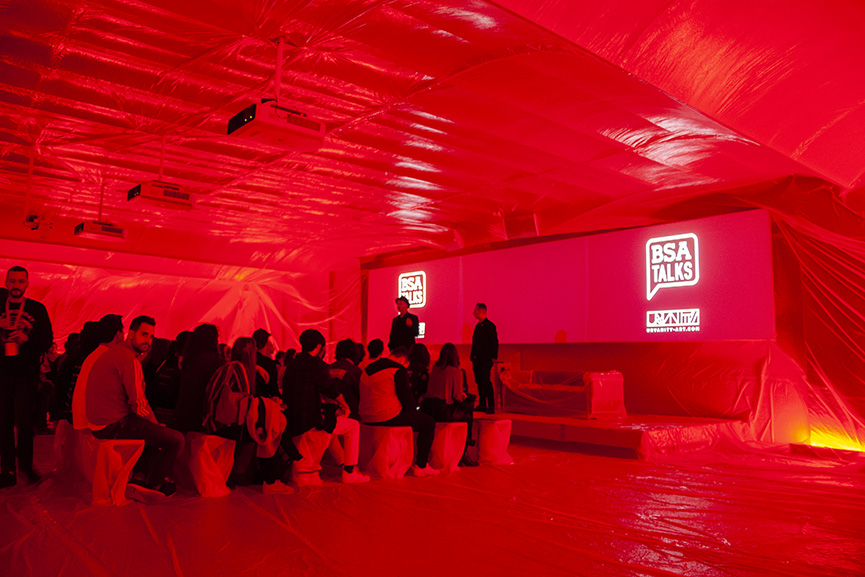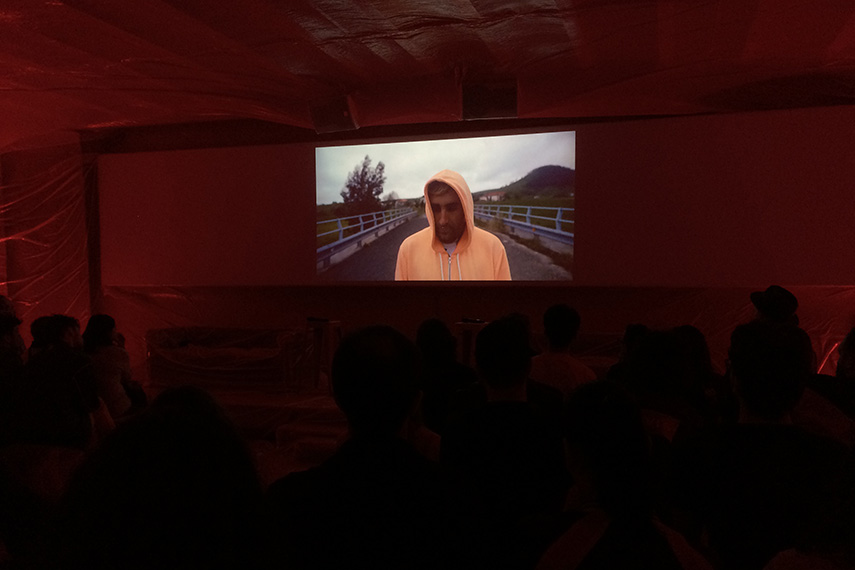 Equity Trailer
Featured image: Steven P Harrington and Jaime Rojo of Brooklyn Street Art. All images © Widewalls.