For over 20 years, ink is the favorite medium decorating Bruno Leyval art. The magic of the line and the mastery of the control expressed by this French artist this time will decorate the walls of Orlinda Lavergne Gallery in Mulhouse. His latest body of work, created for the occasion of his exhibition Ink Women presents various ink portraits and reflects on the question concerning the femininity in the world. His images present the beauty which is hidden both inside and outside of the face and reflects on the humanity and spirituality of the world as well.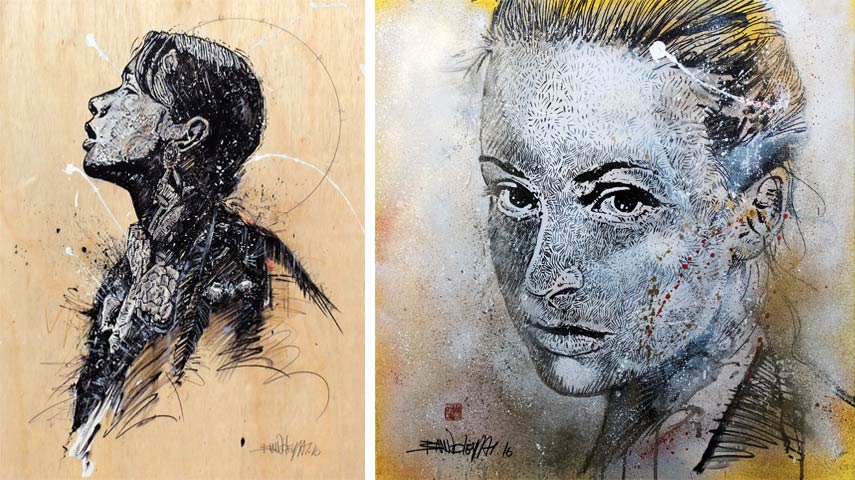 Bruno Leyval Art
Inspired by the world, its various traditions and cultures Bruno Leyval is famous for his ink production. The world of comics is also seen as an influential arena where the artist draws from and which he employs to help him create works with deep spirituality. This time the images featured in his exhibition are various ink portraits of numerous women of the world. Reflecting on the question of identity and femininity the artist offers to his audience strong female figures. They in return seem to stand as symbols of various cultures, rituals, and beliefs that are so important for Leyval's creativity.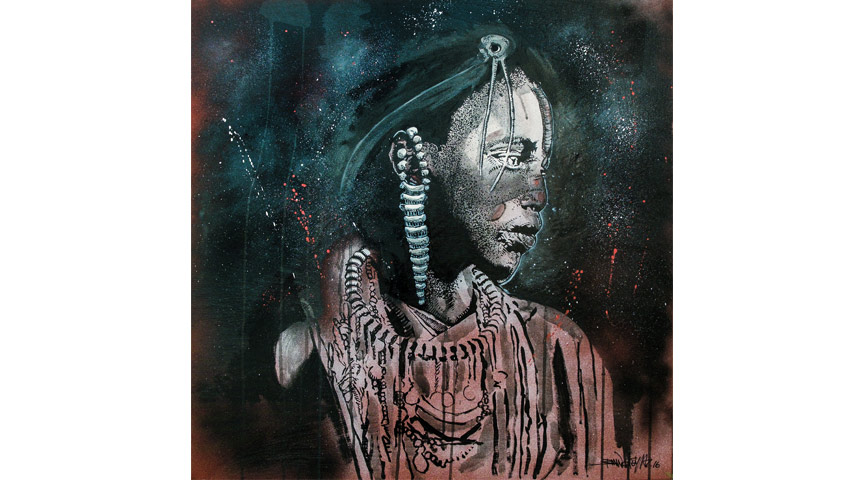 The Bridge
From the beginning, this self-thought artist mesmerized his public with his black and white images. Learning the difficult craft of Chinese ink drawing and painting, Leyval displays true skill and mastery of the technique. Getting straight to the point, his images reflect the confidence of the artist's hand. Often alone his figures seem to stand as a bridge between this world and the world which they bravely inhabit.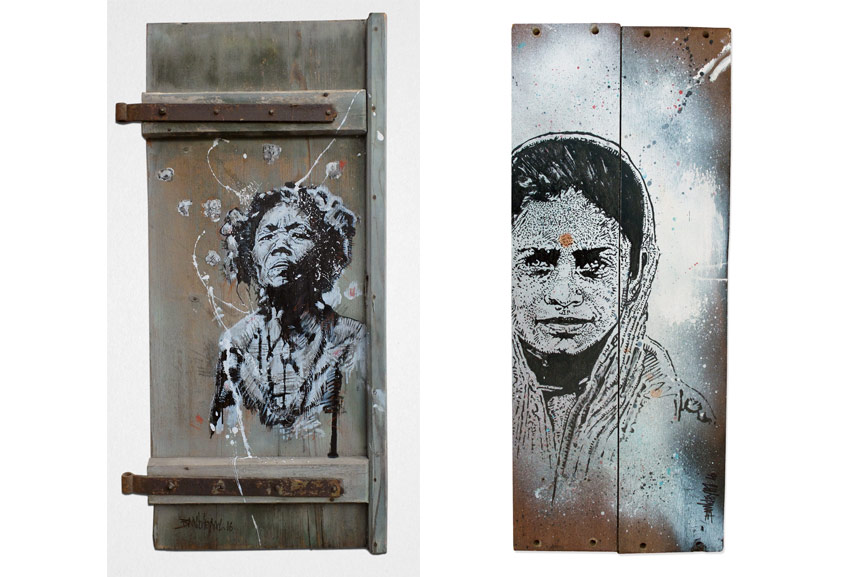 Bruno Leyval at the Orlinda Lavergne Gallery in Mulhouse
The rich career of Bruno Leyvel features not only exhibitions in various cities of the world, including London, Bristol, Berlin, Paris, Strasbourg, numerous works for branding projects but also the start-up of his collective in 2002. Attempting to form a link between artists and various alternative institutions, Bruno Leyval for sure stands at the forefront of contemporary production.
As a gallery focused on supporting both emerging and confirmed urban contemporary artists Orlinda Lavergne Gallery in Mulhouse, France, is proud to present Bruno Leyval exhibition. Promising to enchant its audience the exhibition Ink Women begins 4th November, 2016 and will last until 26th November, 2016. As a tribute to the diversity of cultures, the exhibition shows us all the beautiful faces of femininity, spirituality, and life itself.
All images courtesy of Orlinda Lavergne Gallery. Featured image: Bruno Leyval – Jahia, detail.