Brussels has carved out a unique place in the world of art. Since the mid-1990s, the city's galleries have worked hard to promote the Belgian capital not only as an international art destination but also as a venue with an impressive amount of home-grown talent.
In September, the city will be overflowing with contemporary art on the occasion of the 12th edition of the Brussels Gallery Weekend, an event which celebrates the openings of Brussels contemporary art galleries and non-profit spaces. Celebrating the diversity of the local art scene, the event will present an abundant program taking place in art venues all around the city. Sybille du Roy, director of the Brussels Gallery Weekend said:
Despite its notability and established reputation, Brussels, through its art scene and galleries, is keen on innovation and considers the city to be at the heart of such initiatives.
Visitors will have the opportunity to discover both emerging artists and acclaimed names, fully experiencing the artistic diversity of the city. This year, the event will also present an OFF Program, including an exhibition entitled Fried Patterns and other activities.
Participating Galleries and Artists
This year, the Brussels Gallery Weekend will present 40 galleries and 17 institutions, as well as numerous artist-run spaces, all contributing to the force of the local art scene.
Some galleries will present Belgian artists, such as Harlan Levey showing Emmanuel Van Der Auwera, who will simultaneously be displayed at Le Botanique; La Patinoire Royale highlighting 35 Belgian painters; Galerie de La Béraudière hosting an exhibition on Keith Haring and his Belgian entourage; Waldburger Wouters exhibiting Geert Marijnissen; and La Forest Divonne exhibiting Tinka Pittoors, among others; while others will present exhibitions of international artists, such as Galerie Templon mounting jubilant painting and mural installations by abstract German painter Franz Ackermann in Brussels for the first time; Vedovi Gallery exhibiting Picasso; rodolphe janssen hosting the third exhibition of Walead Beshty; among others.
The List of Galleries and Artists
Fried Patterns – A Curated Show
Introducing the emerging side of Belgium's contemporary art scene, Brussels Gallery Weekend will present the exhibition Fried Patterns, bringing together Brussels' based artists, not yet represented by galleries. Curated by Tenzing Barshee, the exhibition will highlight the growing art scene while allowing the public to discover a diversity of artists and practices.
Drawing together a kaleidoscope of different voices, Fried Patterns invites us to reflect on how our daily experiences confront us to a multitude of images and occurrences, triggering our responses. As the curator explains, the pattern is a motif that repeats, with an ability to be relatively eclectic on its own:
The exhibition uses its eclectic outlook as a vehicle to promote twofold: the blurring of edges, the heightening of accents. In the end, a pattern is always a sort of puzzle that asks to be untangled. Images disappear like monuments crumble. Luckily, this is true, even for the most persisting ones. If not, they can be misused and new meaning assigned to them.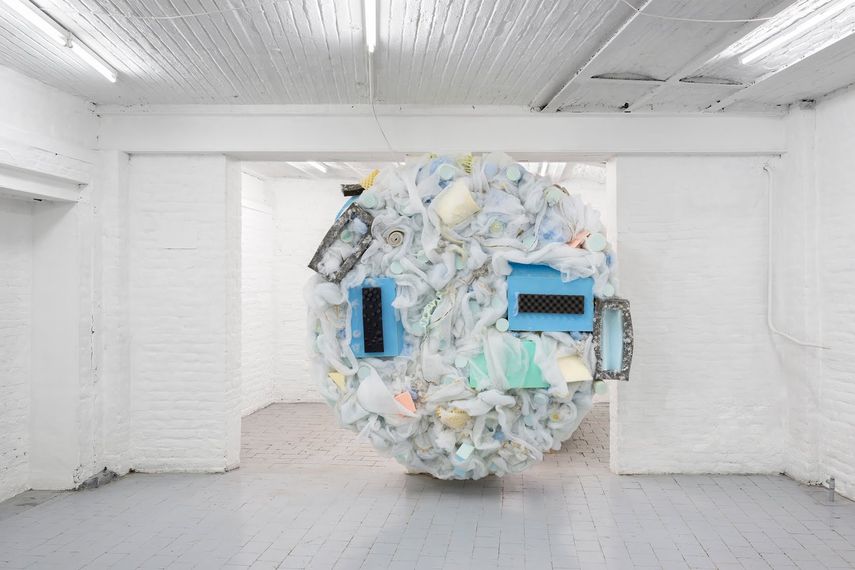 The OFF Program
In its OFF Program, the Brussels Gallery Weekend brings together 16 events and projects, including A Performance Affair presented at re:production, a flexible and dynamic platform for performance art; exhibitions by artists Emmanuel Van der Auwera and Léa Belooussovitch presented by Le Botanique Gallery; IncarNations at BOZAR, featuring ancient and contemporary African art; the exhibition of the work by Claire Andrzejczak presented by Centrale.lab; Pierre Clément's show at COHERENT; the artistic dialogue between artists Fernanda Fragateiro and Carlos Bunga at Frédéric de Goldschmidt; and the exhibition of the work of Glasgow-based artist Lauren Gault at Kantine; among others.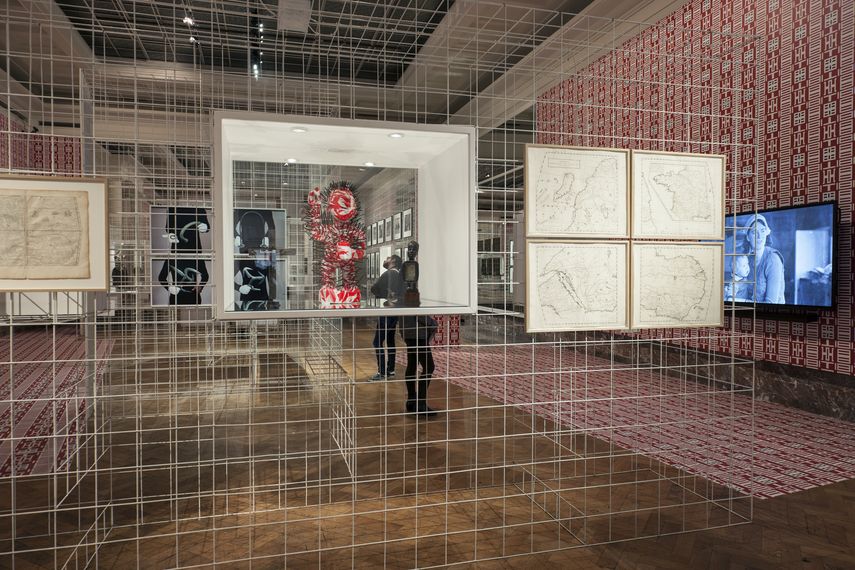 Practical Information
Brussels Gallery Weekend will take place from September 5th until September 8th, 2019.
The opening night will take place on Thursday, September 5th, 2019, from 5 to 9 p.m.
Featured image: Installation view of Art Now: Marguerite Humeau, Echoes at Tate Britain, London, 2017- 2018 © Tate, Joe Humphrys / Courtesy of the artist and CLEARING New York, Brussels; Than Hussein Clark - L'isola dei Baci (Disappearing Acts), Kura, Milan. Image credit, Mark Blower, courtesy the artist and VI, VII; Matthew Lutz-Kinoy - Sea Stray, Vleeshal, Middelburg, 2018; PROUDICK - Our Bed (Double Trouble), 2018. Photography by Damian Giffiths. Image Courtesy of Hannah Barry Gallery. All images courtesy Brussels Gallery Weekend.