After a successfully finished summer project on the Tunisian island of Djerba where 150 international artists were invited to create a genuine open-air museum by transforming the white walls of the small traditional village Erriadh into a colorful and vibrant street art arena of different expressions and styles, the Itinerrance team returns to the city to launch a new season in their Paris gallery.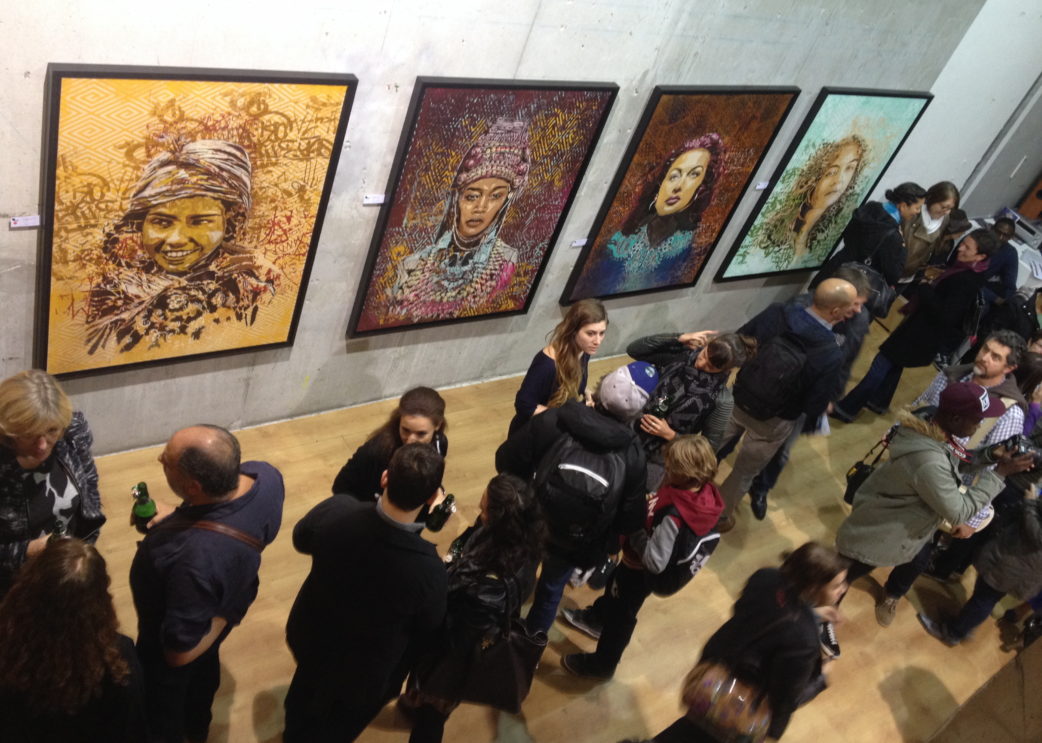 Identity
For this first show, Barcelona based street artist BTOY (Andrea Michaelsson) was selected to present her great series of twenty three stencils portraits titled Identity, featuring female heroines of the past, present and tomorrow. This Spanish artist best known for her fine, precise, colorful and detailed stencils of vintage icons began focusing on street art around 2002, first in collaboration with artist Ilya Mayer, and now on her own.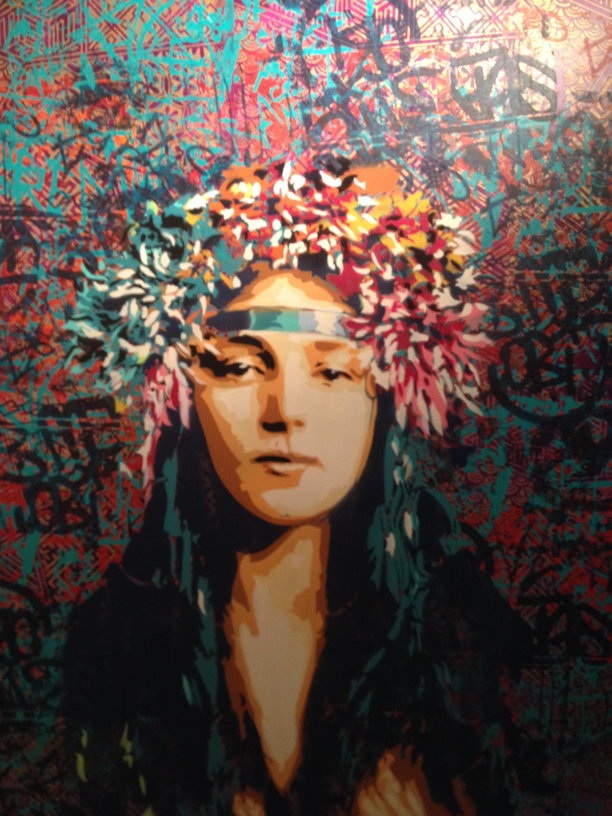 Influence of Photography
Her artistic background in photography during education at the Institute of Photographic Studies in Barcelona  plays a key role in her work. Old black and white photographs representing actresses from the golden era of Hollywood film, as well as photographs of Helen Levitt and Lewis Hine are starting points for her stencil-making techniques. Cartier-Bresson's composition deeply influenced her way of approaching the medium.
In the beginning, she used Photoshop to integrate and combine photography with painting. Later, she started to experiment with a variety of techniques and methods, combining watercolor, ink, spray, stencil, serigraphy, posters, etc. The same openness and curiosity characterize her way of choosing places for her street stencils and posters. BTOY prefers old abandoned squares, rusted and broken doors with a lot of posters. She likes to discover forgotten places and to integrate her work in their irregular texture and hidden cracks.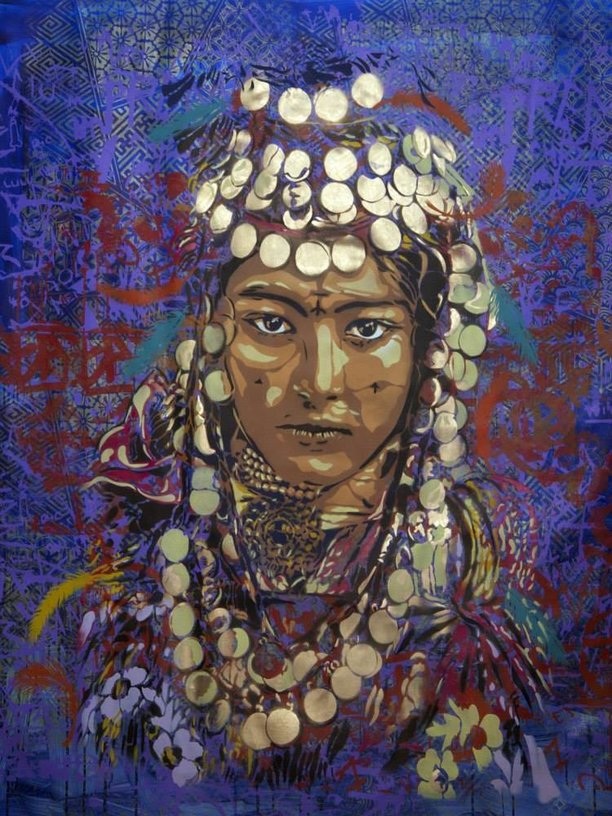 Retro Icons
BTOY infuses new life, full of color and energy, in these unforgettable female icons from silent 1920s movies such as Clara Bow, Pola Negri and Gloria Swanson, or from the 1960s, Elisabeth Taylor and Romy Schneider, both fatal, liberated and in a way tragic characters. By looking at these portraits, we are struck by their glance back at us, at the same time powerful, mysterious, elusive and melancholic. We can feel their struggle for female freedom behind their beauty and retained attitude, emphasized with vigorous brush strokes and luscious colors depicted in front of a decoratively arranged background, which seems to simulate an urban wall with its rich texture.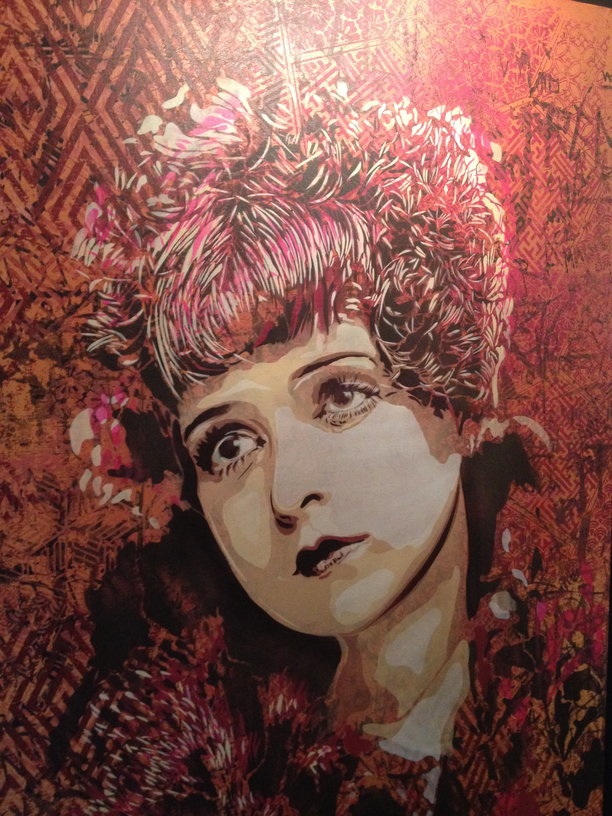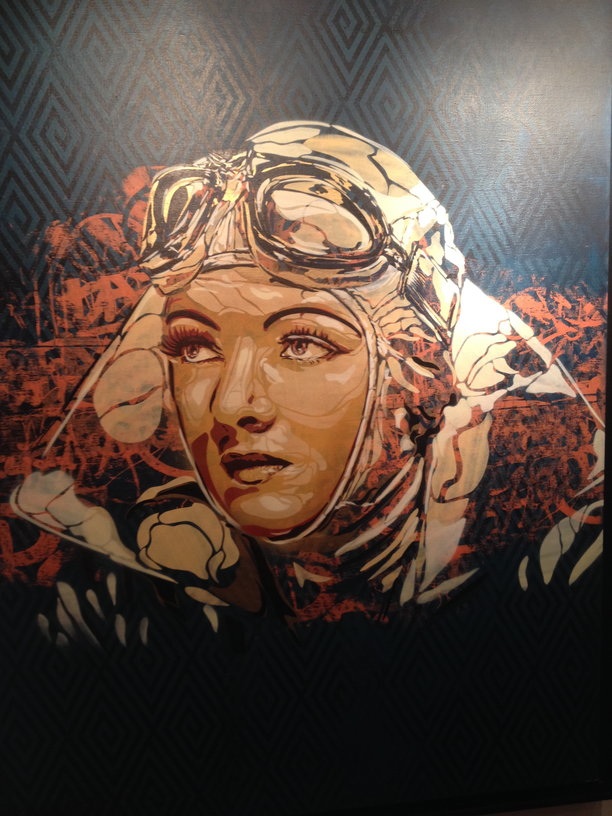 Contemporary Subjects
Over the years BTOY started to be more interested in contemporary issues dealing with politics of identity, both cultural and gender. In the gallery exhibition, next to the vintage actresses, girls and women from our own times appear. She met them on her journeys to Tunisia or to Indonesia. It's certainly the case with the portrait of the young girl looking with such sad and frightened eyes, as if she wanted to tell us her story. Most of the paintings are a canvas version of her works existing already in situ, except Cry Flames, specially realized for this exhibition.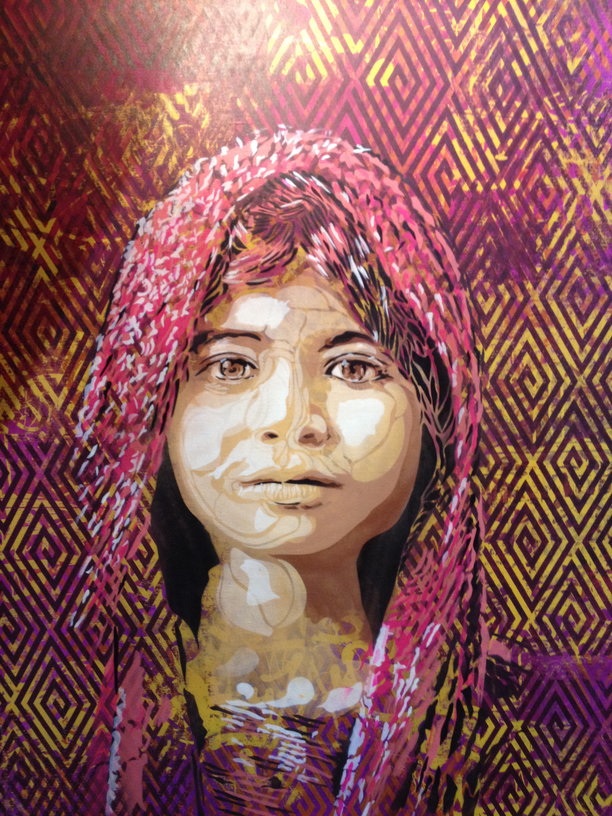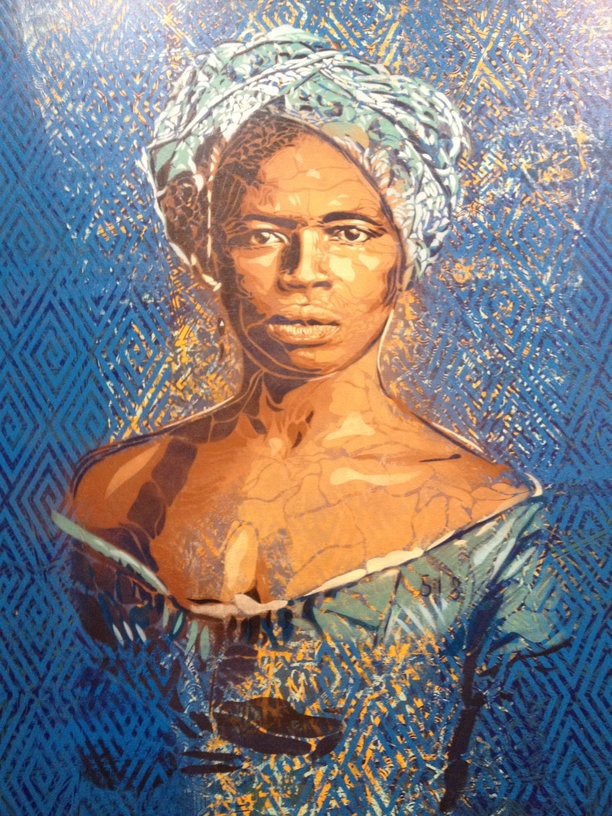 Sign up for free to My Widewalls, and stay informed about the upcoming exhibitions!