In recent years, the countries of Southeast Asia have been rapidly changing. These changes refer to transformation of political and economic system, characterized by economic development and modernization of the social and political system. Globalization has come to these countries. The case of Vietnam is probably the most interesting one. This country, devastated by terrible wars four decades ago, and a country that was under communist regime has been increasingly developing in the last two decades. The country still has many social and economic problems, but modernization, globalization and economic development have changed many aspects of life of the Vietnamese citizens. These economic and political transformations have had a big impact on the traditional way of life of many people in Vietnam, particularly those living in the countyside. Social and political transformations and changes have always inspired artists in their attempt to capture the world they live in. Bui Thanh Tam is one of those artists, whose latest work will be shown at the Thavibu Gallery exhibition.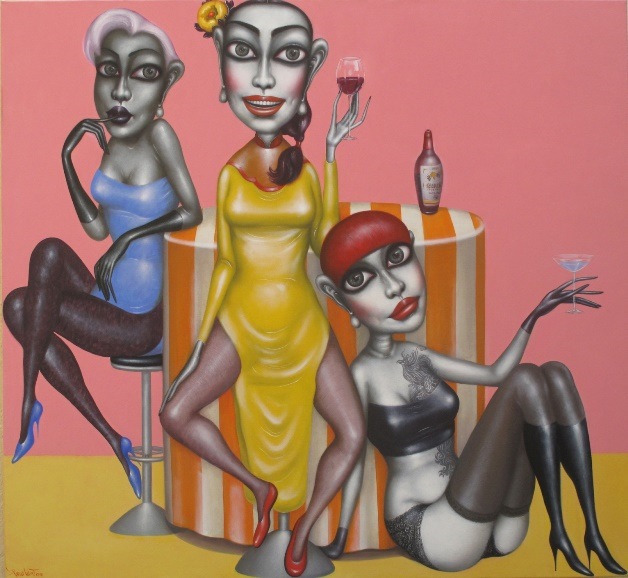 The Art of Bui Thanh Tam
Bui Thanh Tam is a young and emerging Vietnamese artist who graduated from the Hanoi Institute of Fine Art in 2009 and has taken part in international exhibitions in Hong Kong, Netherlands, Malaysia, and China as well as in Vietnam, winning awards at the Vietnam Fine Arts Association, National Fine Arts Exhibition, and also at the 1000th anniversary of the Fine Art Exhibition in Hanoi. Bui Thanh Tam has quite an anthropological approach to art, especially as someone who is entrenched in the materialistic world. He is famous for his paintings and portraits of Vietnamese women. The majority of his paintings reflect Bui Thanh Tam's feeling of the declining Vietnamese traditional culture and the impact this has on the behavior of his contemporaries. He believes that younger generation is changing for the worst; being obsessed with luxury brands and social status. The artist is therefore portraying his contemporaries as Vietnam's nouveaux-riches as they have enthusiastically taken on Western culture. His paintings have glances of humor and parody, since we can depict smiling faces of his subjects and the awkward positions he has presented them in. The Thavibu Gallery exhibition of Bui Thanh Tam will show paintings motivated characterized by these artist's approach.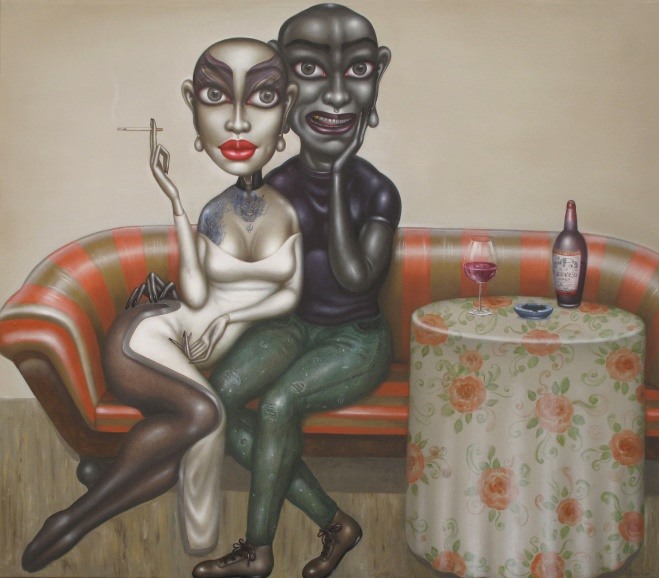 Thavibu Gallery Exhibition of Bui Thanh Tam
Bui Thanh Tam explores contemporary Vietnamese society from different angles. As we mentioned, Vietnam is a conservative society as most of Southeast Asia, and it is changing rapidly.  The women in his paintings often serve as symbols and may be viewed as having non-traditional Vietnamese values. The artist does not only question the impact of modernization on traditional way of life in Vietnam, but he also questions the role of women in Vietnam's society, the development of its contemporary society and also how the current society can be seen as chaotic, especially for its youth. New oil paintings by Bui Thanh Tam will be shown at the Thavibu Gallery exhibition.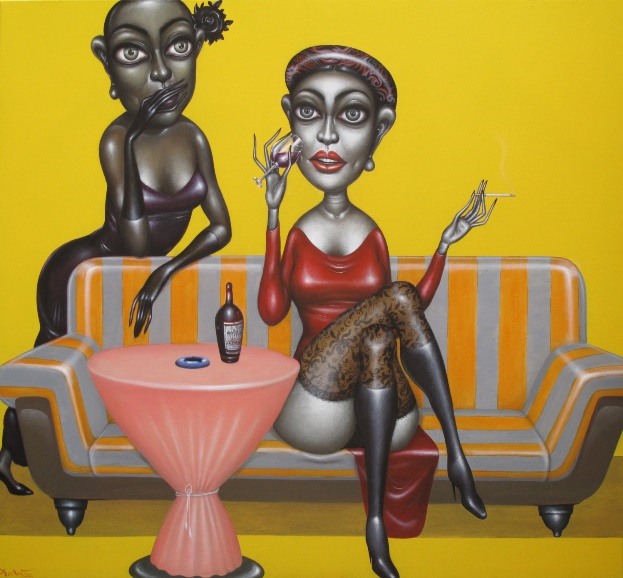 Bui Thanh Tam at Thavibu Gallery
The latest series of oil paintings by Ban Thanh Tam is going to be a part of the Thaviby Gallery exhibition. This is the artist's first exhibition in Thailand. Entitled There Is No Box, the exhibition will be on view from April 25th until May 23rd, at Thavibu Gallery in Bangkok.
Sign up for MyWideWalls, and be informed about upcoming exhibitions!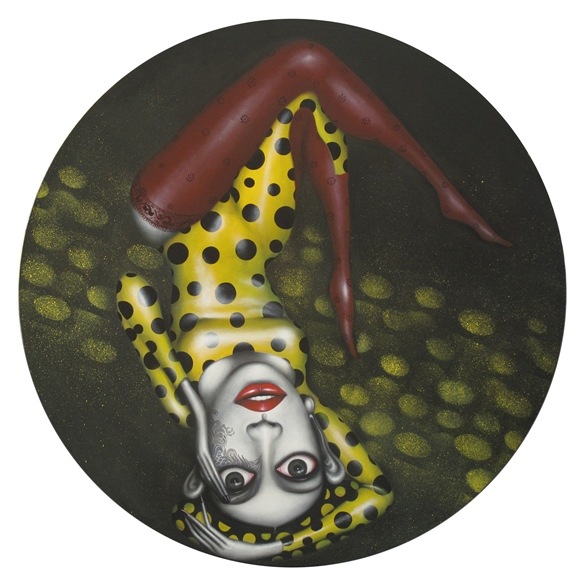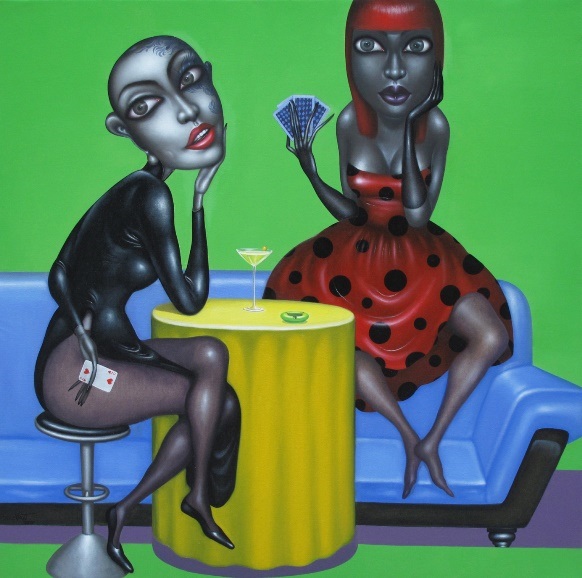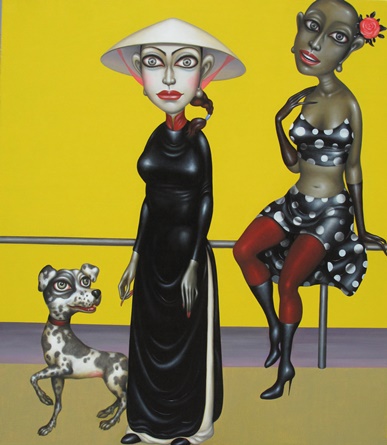 All Images courtesy of Thavibu Gallery.