Build and Destroy is an exhibition of archive material from the influential UK based record label Mo'Wax being held at the Saatchi Gallery in London. Mo'Wax gained favour in the mid 1990's with their innovative releases by musicians involved in the forefront of trip hop, turntablism and alternative hip hop including UNKLE, DJ Shadow, Money Mark, Luke Vibert, DJ Krush, Dr Octagon and Andrea Parker. The Mo'Wax label, started by James Lavelle and Tim Goldsworthy in 1992, also gave many artists and designers the opportunity to work on the releases with the likes of Futura, Robert Del Naja (Massive Attack), She One and Req 1 all providing their artistic skills for cover artwork while Ben Drury was the main designer who looked after and developed the art direction and image of the label. The Build and Destroy exhibition at the Saatchi Gallery is a rare chance to view and purchase original artefacts from the Mo'Wax Urban Archaeology archive which was the title of a kickstarter project by the label in 2013 to celebrate their 21st anniversary. Items on view at Build and Destroy include original paintings by Futura, limited edition prints by 3D (Robert Del Naja), James Lavelle & Ben Drury and Swifty. Those who loved the distinctive style of the Mo'Wax releases will revel in the digital printed proof covers, all come with a certificate of authenticity signed by James Lavelle and Ben Drury, that include the instantly recognisable covers for UNKLE along with stunning artwork for DJ Shadow, DJ Krush, Dr Octagon, Love TKO and Rob D. Lavelle took his love of design a step further in 2005 by creating a clothing line called Surrender and setting up Mo'Wax Arts which was to provide an outlet for the talents of Futura by releasing merchandise and toys with some of the action figures created  appearing at the exhibition along with other items that were created such as sneakers in conjunction with Nike and the Build and Destroy Perfume created by Azzi Glasser and James Lavelle. One only has to look at the quality of the packages Lavelle and Drury created for UNKLE to realise that not only were Mo'Wax committed to releasing cutting edge music they were also one of the most innovative record labels in creating artwork that was special and stood alone on its own merits away from the music.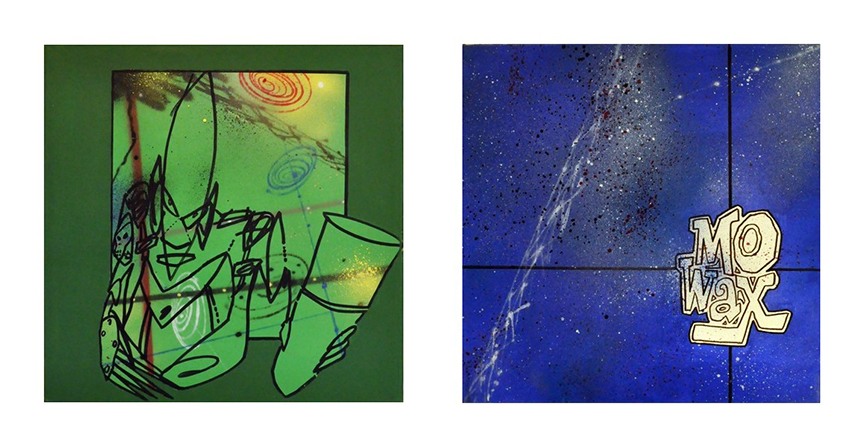 Mo'Wax
Mo'Wax was started by then 18 year old James Lavelle and named after a clubnight he ran called Mo'Wax Please. Hooking up with Tim Goldsworthy the label began to release essential sounds with DJ Shadow's Endtroducing becoming a million seller globally. Mo'Wax was always more than just the music though, the artistic identity of the label was also vital, Ben Drury designed over 400 record covers during his time at Mo'Wax giving the label a strong identity while they also collaborated with Alexander McQueen, Nigo & Bathing Ape, Supreme, Medicom (Japanese toy manufacturer) and Nike. Mo'Wax helped redefine the face of British music and street culture with their influential distinctive artwork and music.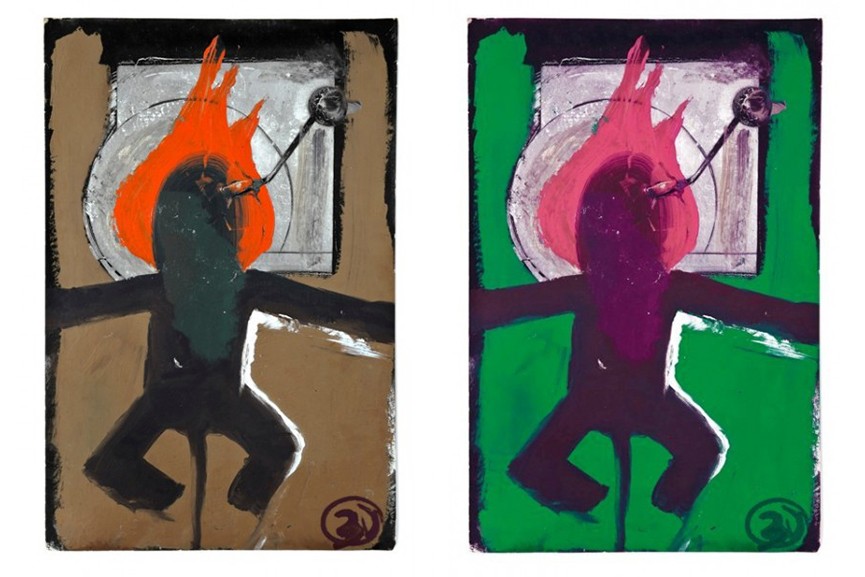 Build and Destroy at Saatchi Gallery
The Build and Destroy Mo'Wax exhibition is at the Saatchi Gallery, London, from 26th November 2014 until 5th January 2015. Admission is free and open daily, a rare opportunity to view and purchase items from the influential Mo'Wax archive including some specially produced items available for a limited time only.
For more building and destroying sign up for My Widewalls today!