SOON Galerie in Bern is celebrating the anniversary of two art entities in Switzerland by not celebrating an anniversary. The Bern based pioneers of graphic design in Switzerland Büro Destruct are acknowledging their twenty-year practice with an exhibition at SOON. Cordially invited are the legendary print makers Uldry Serigraphie that will combine their efforts with the graphic collective to celebrate fifty years of print-making excellence.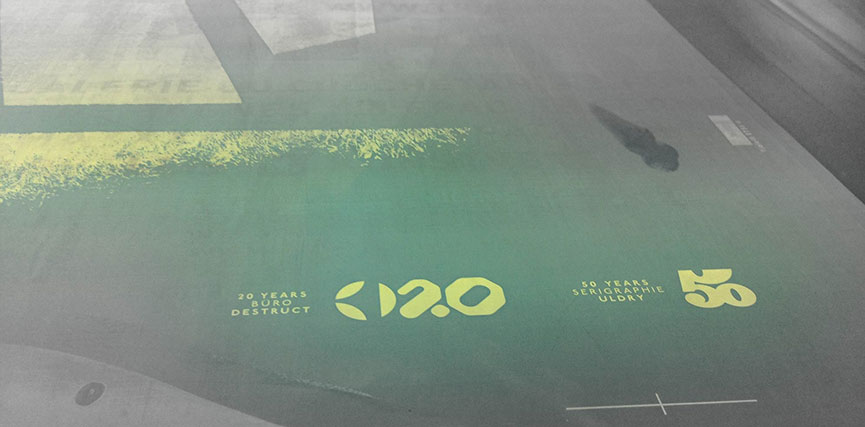 Büro Destruct
Since their first day Büro Destruct has never limited itself to only graphic designs. The core members Lorenz "Lopetz" Gianfreda, Marc "MB" Brunner, "HGB Fideljus" Berger and Heinz "H1" Reber blurred the boundaries between art and commercial graphic design. The techniques they employ and the projects they have they executed for clients are proof of that practice. Over the years Büro Destruct has held numerous exhibitions, lectures and workshops that helped them to maintain contemporary. The collective is in constant renewal to widen it's scope permanently. Büro Destruct functions out of Bern under the motto "Small City – Big Design".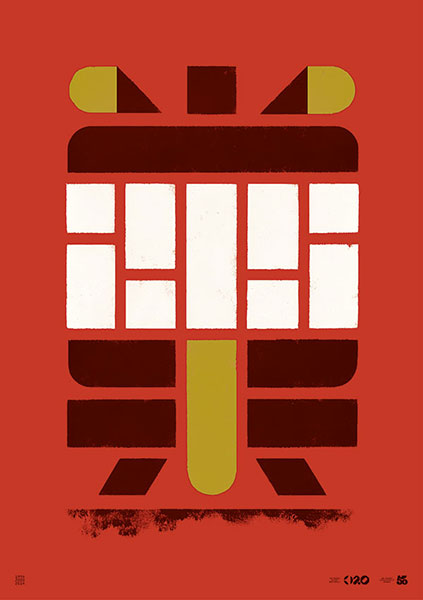 Uldry Serigraphie
Uldry is a landmark institution for printmaking in Switzerland. In 1964 the name giving brothers Albin and Noëlle Uldry founded "Druck Ultra". Since then artists, renowned graphic design studios and agencies have worked together with the Bern based printing studio. Uldry specializes in not standardizing. The print process is flexible and allows clients to experiment, try out and be creative. This practice has landed the printmakers the cooperation with the graphic design collective Büro Destruct.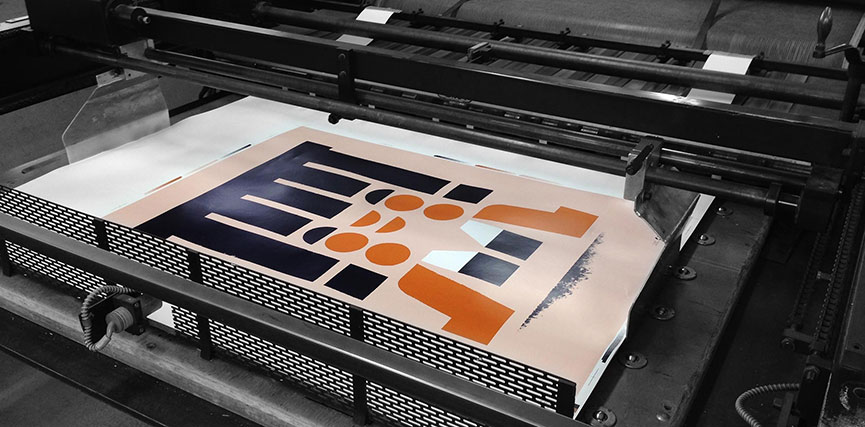 Büro Destruct and Uldry
Together they will be presenting an exhibition that, how could it be otherwise, showcases the high art of print and poster design. Besides exhibiting their work of twenty and fifty years, respectively, Büro Destruct and Uldry have designed and created a print series specifically for the exhibition. The Tribler is a Maya-influenced and Chinese lettering influenced design reminiscent of the Invader mosaics. While the exhibition flyer Tribler is white and grey on black, other exhibits attend to many more colors and shapes. For graphic design enthusiast "20 Jahre Büro Destruct & 50 Jahre Uldry / It's Not An Anniversary - It's A Dedication" is a must.
The exhibition begins on November 1st and runs for fourteen days.