Whether you are a seasoned collector or you've just entered the art market world, you know how hard it is to find that perfect artwork that you wish to own and all important information about the piece. Some of you have certainly had that experience when that specific artwork you admired for a long time was sold to somebody else, before you even noticed that it was offered for sale. To keep collectors and art enthusiast up to date with the work of their favorite artists Widewalls has introduced a new feature entitled Artworks, a new addition to the personalized My Widewalls pages.
This new section allows collectors to find essential information about those artworks created by their favorite artists, track pieces that are currently offered for sale by those galleries that have joined our network and an opportunity to directly purchase the piece via Widewalls Marketplace. To see how awesome this feature truly is, we will explain it step-by-step in the following paragraphs.
My Widewalls Profile - Artworks Section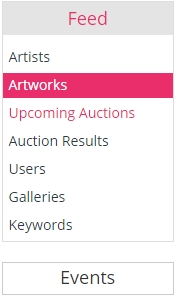 To gain access to the new feature you will have to have My Widewalls profile. Those who have already subscribed and started customizing their page know what I'm talking about and shouldn't have any troubles in keeping up with this topic, and those who haven't can do it anytime by clicking right here, free of charge. My Widewalls subscription offers many useful features enabling you to customize your profile based on your interests and taste. Based on the artists that you choose to follow, or galleries whose exhibition programming you admire, our software creates a personalized feed as part of your dashboard where you can get your daily updates on the work of the artists, whether they have done something important recently or their exhibition is approaching as well as news from the galleries. In addition to that, you now have the new Artworks section that allows you to see which artworks are currently on sale. For example if you happen to be Ben Eine's admirer you can scroll through your artwork feed and see which artworks by this artist are offered for sale currently as well as comprehensive information about the piece regarding the name of the piece, the year of creation, medium, style, condition, pricing information and gallery contact form.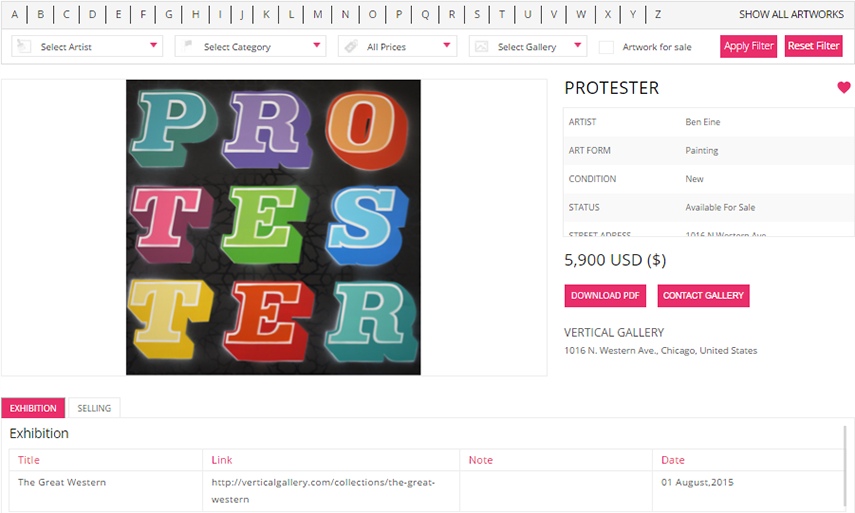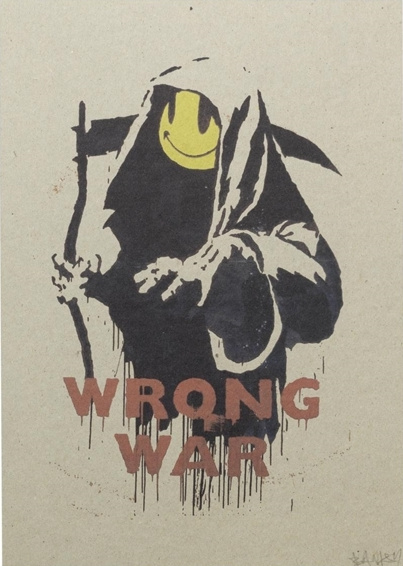 Upcoming Auctions and Auction Results
Except the artworks, which are currently on sale by the galleries in our extensive and growing network, you can also stay updated about the works you are interested in in the Upcoming Auctions section. It functions just like the Artworks feed - you start to follow your favorite artists in our Artist Database by clicking that cute pink heart next to their names and our software creates recommendation of all those pieces that might interest you, providing you with the information about the sale dates, venues and estimated prices at the upcoming auctions.
Furthermore, we have recently started to build the comprehensive analysis of the history of artworks at auctions a project which we also explained in-depth in our recent article. Basically, we are uploading the information about the artworks with their historic performances and charts. You can find this information on the artist's page by clicking on the auctions tab and you can now also see the history of a particular artwork at auctions in your personalized dashboard feed, by clicking on the Auction Results button.
As you can see, we tried to keep it as simple as possible and especially help young collectors who will probably mostly appreciate our analysis of trend lines. This way you can evaluate the piece yourself based on our history data and art market trends, and estimate how much it will be worth in the upcoming years.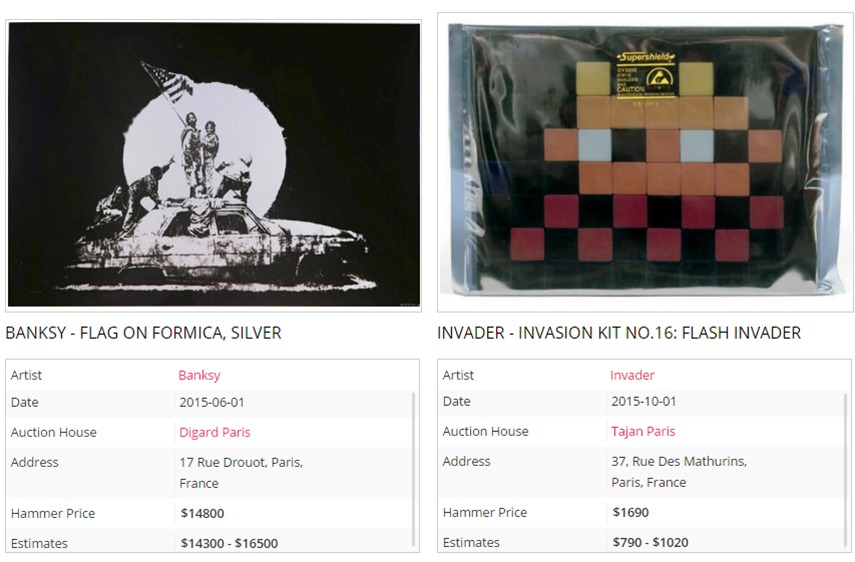 Art Collecting via Widewalls
As you can see, art collecting has never been easier than it is now. Our team at Widewalls is trying to provide you with the most accessible and straightforward platform where you can get all the necessary information you need, with the slightest effort from your side. All you need to do is to create your profile, follow the artists or galleries that you like and we will do everything else for you. One of the best things about it is it doesn't cost anything, but what you gain in return is a valuable source of information, recommendation and anything else you need to start your first collection are expand the one you already have.
Tell us if you appreciate this new initiative on our Facebook page!
Featured Image:
Shepard Fairey - Duality of Humanity 1 - 5. Courtesy of Art is Just a Four Letter Word Gallery
Banksy - Trolley Hunter. Courtesy of Ministry of Walls
Invader - Kit #16. Courtesy of Robert Fontaine Gallery