Expressing himself through a sensitive and fragmented plastic language enriched with a mixed culture and anchored in universal values that advocates for tolerance and living together, C215 is regarded as a profoundly humanist artist. The C215 art exhibition will soon be on view at Galerie Openspace. Titled La Mauvaise réputation, this unique and impacting themed solo show is the result of over a one-year long collaboration between the gallery and the acclaimed stencil artist. The exhibition tackles his own reputation by referring to the song of the same name by the singer Georges Brassens, but it is also a paradigm and a pretext to present a both startling and controversial selection of portraits.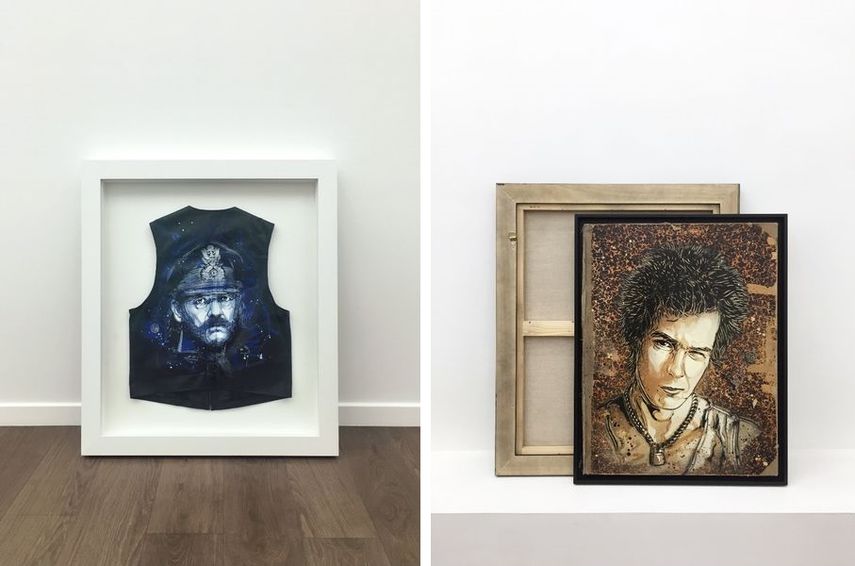 The Practice of C215
Working both in the street and his studio, C215 has developed a unique style of illustrating and stenciling that provides an impressionistic illumination of his subject's character. C215 is the artist who has lived, seen, read and written a lot, always publicly rising up to injustice, racism, homophobia, and anti-Semitism, among other issues. Whether working with the European Grassroots Anti-racist Movement association and the National Commission for the Fight against Genocide in Rwanda, or painting stencil portraits of homeless people, orphans and other societal outcasts, the artist is known for always taking a stand. By creating universal-themed artworks, he sheds light on the unprivileged of society. He also paints portraits of artists, writers, poets, friends, and inspirational figures, as well as his daughter Nina, a central figure in his work.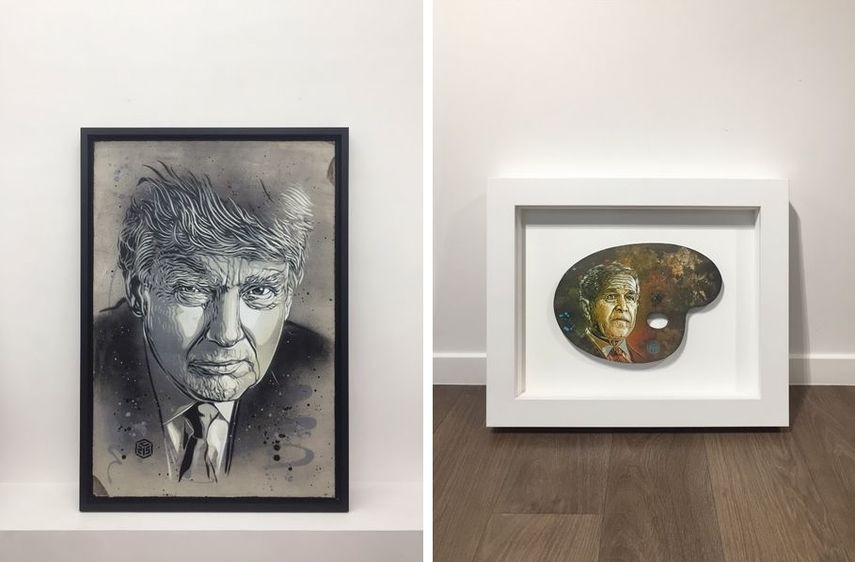 Artist's Captivating Portraits
The portrait has always been a favorite topic in C215 art, as faces have a universal message that everybody understands and is moved by. As the artist explains, behind these portraits, there is always freedom and dignity in the face of a capitalist daily life system. The exposition at Galerie Openspace will feature around fifty portraits of French and international political figures and personalities from modern and contemporary history, media, culture, etc. To understand the works without limiting their reading, the audience has to pay attention to the relationship between the subject matter and the chosen medium. Deeply reflecting our time, the exhibition aims to raise questions about our society, its symbols and icons, and lastly ourselves.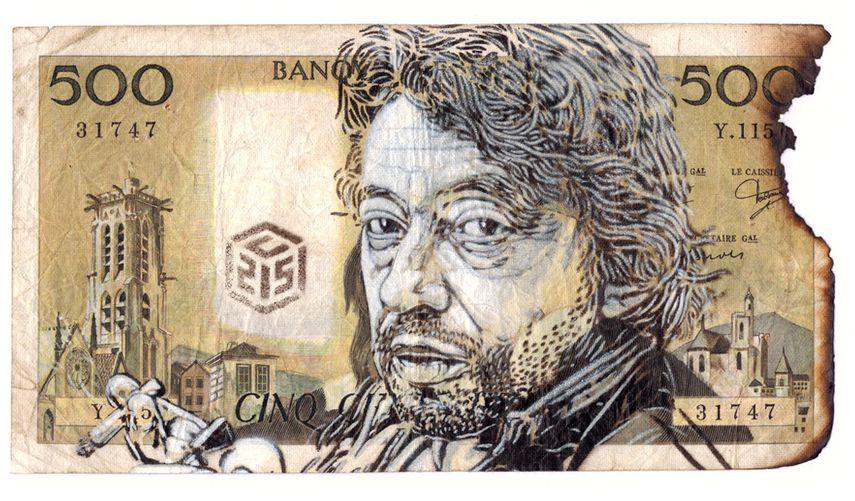 C215 Art Exhibition at Galerie Openspace
The display starts with Ted, the living teddy bear that is the main subject of the 2012 American movie Ted. Ironically referencing his cat stencils, the portrait questions our fascination with evil and its icons. The exhibition La Mauvaise reputation will be on view at Galerie Openspace in Paris from May 20th until July 1st, 2017. The opening reception will be held on Saturday, May 20th from 6 to 9 p.m. in the presence of the artist. In the meantime, the audience can treat themselves with the new original Serge Gainsbourg stencil made on 500 francs banknotes burnt with a cigarette lighter. Each banknote is painted and burned differently.
Featured image: C215 - Ted. All images courtesy of Galerie Openspace.