Various forms of violence have been constantly projected in our time, not only through the media but also through everyday interactions and moreover objects - especially those in public space, because they seem threatening due to sheer functionality and often controlling purpose.
The practice of American artist Cady Noland is based on the explorations of the production of violence through various aspects of human activity, with a special take on consumerism. One of Germany's very first museums of contemporary art, Museum für Moderne Kunst or Museum of Modern Art in Frankfurt is now hosting a sort of retrospective of the artist's production mainly made during the 1980s and 1990s.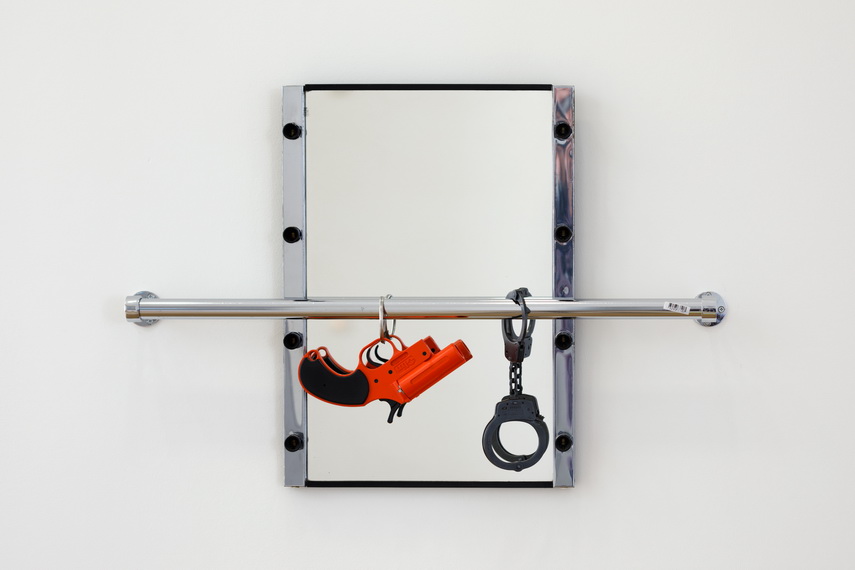 The Exhibition Concept
This particular exhibition will focus on Cady Noland's perception of the myth of the American dream. Namely, aside from the commodities (Coca Cola or charcoal grills) and cultural signifiers (such as cowboy saddles) as constitutive elements of that myth, Noland explores its meaning in global terms, so her practice is entirely focused on the effects of violence, radical individualism, consumption, and conflict.
Therefore, the forms of barriers, gates, and fences as physical and symbolic manifestations of imposed political and social matrix take the central place in her practice. Noland's 1987 essay Towards a Metalanguage of Evil describes theAmerican society as one with utter detachment, almost of a psychopath, a notion which could still be valid today.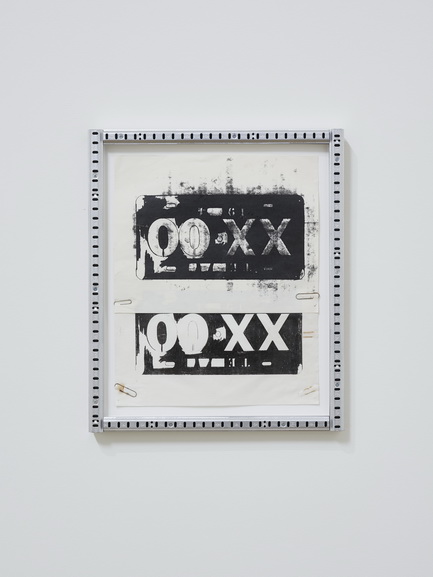 The Installment
The installment encompasses about eighty Cady Noland works made in a period from 1984 until 2008 so that the complete insight into an important phase of the artist's practice is offered to the viewer. While installation works such as Publick Sculpture, Awning Blanks and Industrial Park, deal with the notion of public sculpture and how objects shape our perceptions, movements, and our thoughts, objects such as Tower of Terror extend previous ideas in a more abstract manner.
Deep Social Space is an installation from 1989 and it is an actual collection of various suspended or upside-down turned objects positioned to create a dystopian atmosphere in which the objects interact among themselves in the absence of human beings. The other work produced during the same year is titled Celebrity Trash Spill and is made of consumerist symbols such as cigarette packs, sunglasses, newspapers, and clothing. They are positioned over a demolished camera equipment, and the whole scene is reminiscent of a crime one.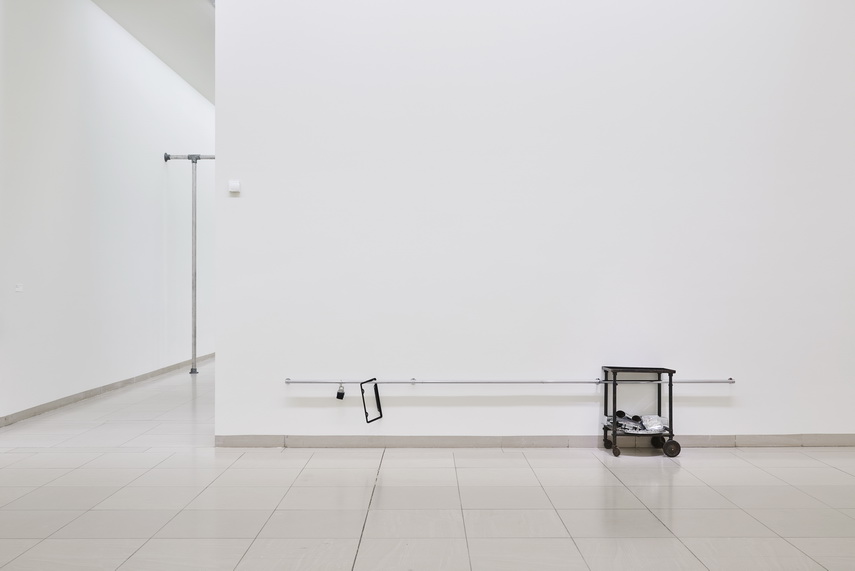 Cady Noland at MMK
This exhibition reveals the uncompromising and politically charged agenda of Cady Noland aimed to unravel the complexity of everyday violence expressed through particular objects. Whether she displays individual objects or groups them in formations, the artist is articulating spatial and ideological implications of their static nature or mutual interaction, as well as the alleged neutrality of material and form.
Cady Noland will be on display at Museum für Moderne Kunst in Frankfurt until 26 May 2019.
Featured image: Cady Noland - Installation view at MMK. On the left: Cady Noland - Untitled, 1997/1998. Loan from the artist (US); In the middle: Cady Noland - Tower of Terror, 1993, Glenstone Museum, Potomac, Maryland (US); On the right: Cady Noland - Truck Rack Blank, 1991, Museum Ludwig, Cologne (D). Donation to the Art Foundation at the Museum Ludwig from Gaby and Wilhelm Schürmann. Photo: David Griffin. All images courtesy MMK.