The history of street art is very rich and colourful. Starting as a counterculture movement in the 1970s, it is now one of the richest artistic movements that has spilled over from the streets to fill galleries all around the world. CAFA Beijing Museum will host a comprehensive group exhibition in cooperation with Magda Danysz Gallery entitled Street Art, a global view that will portray diversity and complexity of street art and graffiti. Featuring a plethora of international artists coming from Brazil, China, France, Italy, Portugal, Senegal, the US, and the UK, this important archival exhibition will provide a better understanding of the history and development of street art.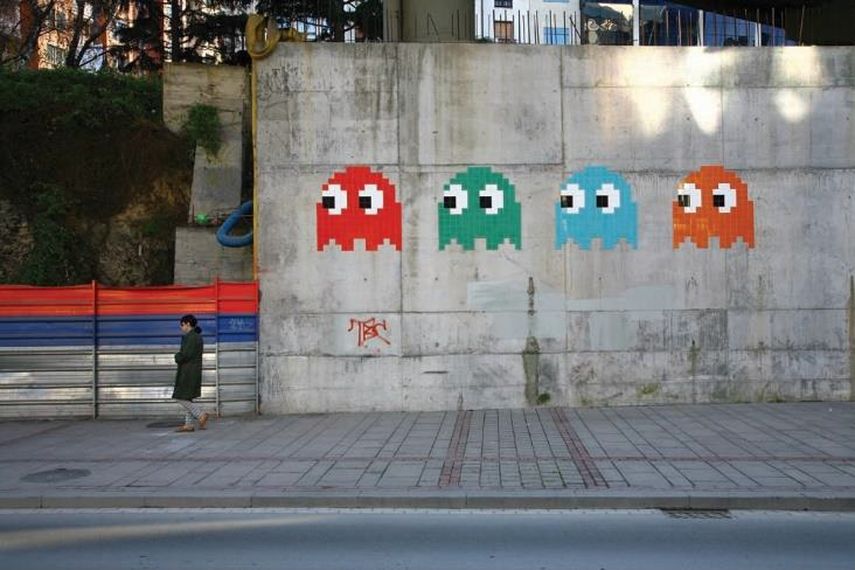 An Impressive List of Names
What exactly is street art? What is the difference between the street art and graffiti? How did the street art evolve from being a creative vandalism to becoming a coherent and relevant art movement? These are just some of the questions that this all-encompassing installation will try to give answers to. And no better way than by showing works by the most prominent names that have been working on the streets tirelessly and contributed to the movement immensely. Visitors will have an opportunity to see works by Jef Aerosol, Apotre, Ash, L'Atlas, Banksy, Tarek Benaoum, Stephane Bisseuil, Blek Le Rat, C215, Stephane Carricondo, Ian Cox, DALeast, Faile, Shepard Fairey, Futura, Gilbert1, Invader, JonOne, Jace, JR, Katre, Legz, Ludo, Jerome Mesnager, Mosko, Nasty, Nunca, Parole, Popay, Psy, Quik, Robbbb, Sambre, Seen, Seth, Siu, Skki, Sten Lex, Swiz, Tanc, Teurek, Hua Tunan, Whils, Jacques Villegle, WXYZ, YZ, Zhang Dali and Zlotykamien. With so many street artists on view, this might be the biggest and most comprehensive street art exhibition ever organized.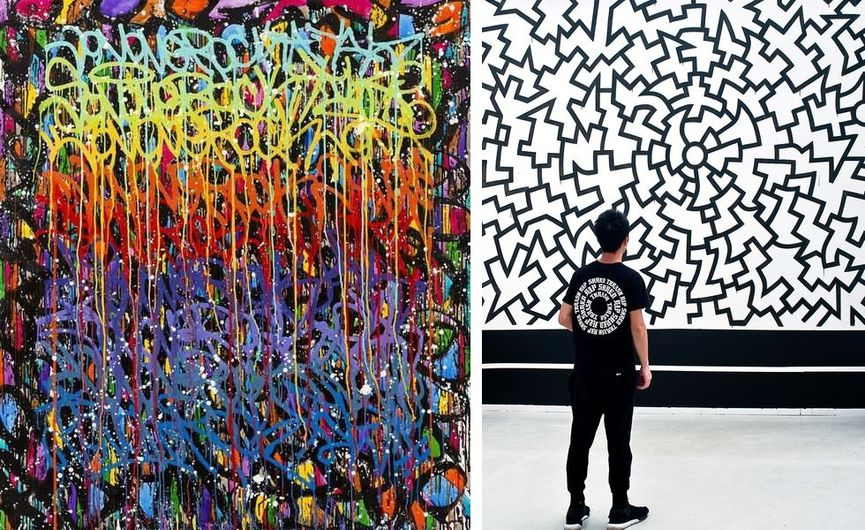 The Diversity of Artistic Practices
With so many artists on display, it is very difficult to single out any of them. Still, we might explain the practice of few of them to emphasize the diversity of this artistic movement. As one of the pioneers of street art, Lin Felton also known as QUIK deals with social questions, racial discrimination and urban violence in his pieces. Street artist JonOne takes his inspiration from painters such as Kandinsky, Pollock or Julian Schnabel. In addition to graffiti, he also paints canvases with rich and saturated colours in the form of vivid abstract improvisations. Shepard Fairey is famous for his poignant political and revolutionary iconography that raises awareness of burning social issues. Working from the shadows and still keeping his identity a secret, Space Invader has been placing his works on walls all around the globe. His practice is largely influenced by the video game Space Invaders and comics. Working as a multidisciplinary artist, JR uses the streets as a playground for his gigantic shows. He has been involved in a global project Inside Out for the past five years. Finally, Alexandre Farto aka VHILS employs various processes and tools to create his stunning large scale pieces in order to improve the neglected neighborhoods and emphasize the ever-changing characteristics of our urban environment.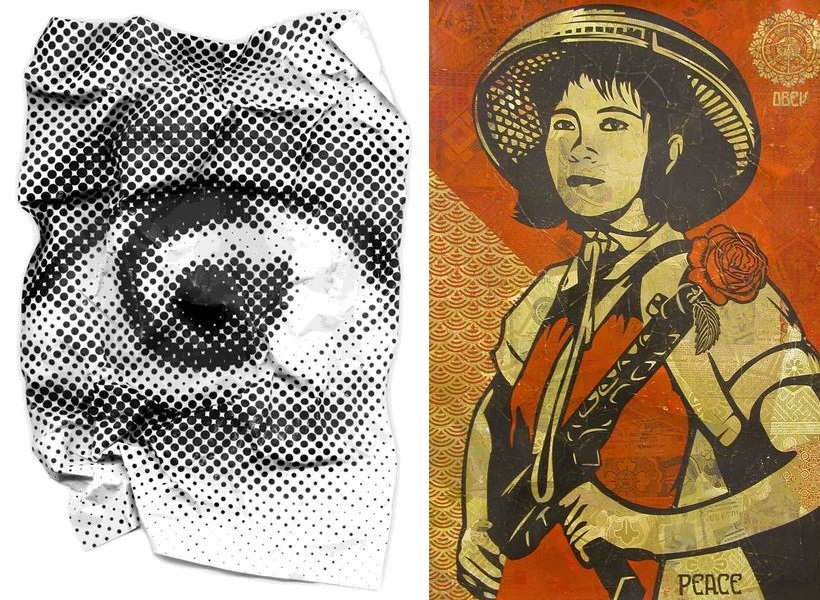 Street Art Exhibition at CAFA Beijing
The exhibition Street Art, a global view will be on view at the CAFA Museum in Beijing from July 1st to August 24th, 2016. Jointly organized by the Department of Mural Painting of CAFA and the CAFA Art Museum in cooperation with Magda Danysz Gallery, the exhibition will be curated by Tang Hui and Magda Danysz. The opening ceremony will be held on July 1st from 3pm and it will feature a live painting performance.
Featured image: Alexandre Farto (VHILS) - Scratching the surface, Shanghai, 2012; VHILS, installation view, photo by Stephane Bisseuil; JONONE, installation view, photo by Stephane Bisseuil; Installation View, photo by Stephane Bisseuil; Installation View, photo by Stephane Bisseuil. © All images courtesy of Magda Danysz.