French artist Camille Henrot lives and works in Paris and New York. Her body of work includes video installation, sculpture, drawing, and assemblage. Her exhibition If Wishes Were Horses is currently on display at the Kunsthalle Wien until May 28th, 2017. In the following interview, the artist divulges her various inspirations and messages of the show to writer Sabrina Möller, and also talks about her upcoming exhibition at Palais de Tokyo.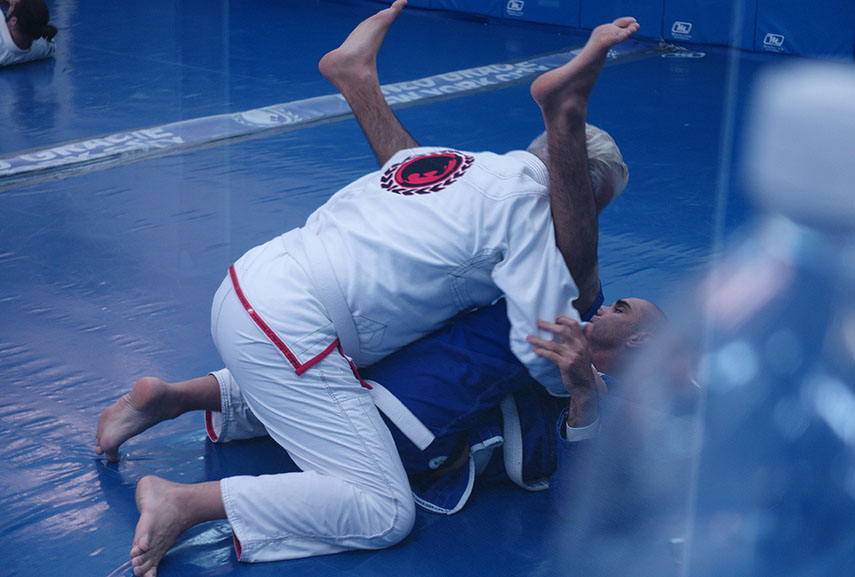 Camille Henrot - If Wishes Were Horses
Sabrina Möller: In your exhibition, "If Wishes Were Horses", you focus primarily on binary power structures. How did this topic come about? Was there a specific moment of origin that led to the conception of this exhibition?
Camille Henrot: This installation is part of a larger body of work that will be presented at Palais de Tokyo October, which considers how the days of the week act as an organizational principle for daily life. It is also inspired by the mythological belief that each day of the week relates to a different planet: Monday is the moon; Tuesday is Mars; Wednesday is Mercury... I became interested in how this approach to the days could connect to the way that our culture responds to time.
In the digital arena, it seems that we are in a mode in which work and rest are completely intertwined. Perhaps the act of connecting a specific day to a specific action or theme could be the remedy for this anxiety. In part, the show is also about my own discomfort with binaries and my desire to overcome this kind of structure. Recently, I have increasingly felt the need to recreate a neutral space that has become less and less possible.
Sabrina Möller: This is a topic, which is absolutely essential to speak with you about: To what extent does your work address current society, and in particular the political situation in the USA, where you currently live?
Camille Henrot: I think it is a very difficult moment to make work right now, because artists feel like they have to respond to the current political situation. But when you talk about it, there is little room to take an ambivalent opinion. The people around me agree about the same things and so the need to create a debate is relatively low: we are speaking to each other only in a bubble.
I think that was the case with the election results: I was convinced that Hillary Clinton would win, because that was what was being said by everyone I followed on social media. But the problem is because we share the same opinions, you start to believe: Oh this is the world I am living in right now, which is good: Tolerance, Acceptance, Feminism… And suddenly, this bubble explodes and you realize that you are actually part of a very small group of people. And then, Trump is elected and you realize that it's not such a small group of people. It is actually a big group, but this group is not able to vote because some cannot vote in the US, because they don't have US citizenship or a Visa, or perhaps some of these people also don't attend elections.
I recently discovered that a lot of people I know in France have never voted. People who express their opinions through their art practice, but they have never voted. So I guess we are just trying to determine what action people can take. That is the major thing that everyone is trying to figure out right now. I don't have any answers here; I just have questions.
Sabrina Möller: Must art be political at all? And if so, how political? This is a recurring discussion from 1-2 years ago. Lately, I have the impression that this discussion is becoming increasingly obsolete and that more and more artists are expressing themselves to the current political situation.
Camille Henrot: I do not think that there is an obligation; I think it would be misguided to expect artists to express extremely clear political opinions. I believe it would be more effective to help people think differently and to push them out of their comfort zone. What is really important as an artist and as an art critic is to maintain a certain tolerance that art and artists have a specific language. They are not required to present or to speak for other people. They are not meant to be a solution, although they can offer solutions. But there is no obligation. That is not how it is meant to be. Art is a little bit like a subtitle. It is complex.
People become emotional when they are asked what is happening to their own emotions; what is happening in their lives at that moment. Hopefully, that act is something that you do not have to legitimize to a political ideology. At the same time, there is also a moment where you are just being heard personally through collective events. Of course, it all translates in the work.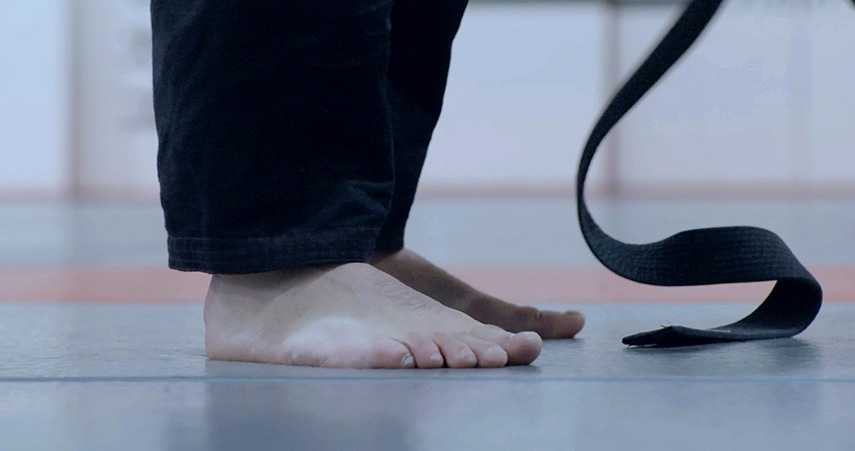 The Materiality of Art
Sabrina Möller: Your work, "Tug of War", is at the center of the exhibition. In tug of war - to which the title of the work refers - there are always two positions; a trial of strength in which two teams pull in opposite directions. Here, however, one can never win the fight because a position is openly excluded.
Camille Henrot: Yes, a little bit. But making it was actually the most interesting process because it was more like a war situation. It is called Tug of War, but it is not a real situation of war. It is more a way of hyper stability because the braid is there to stabilize the hair so that the strands don't just fly around.
Hair has historically been associated with sexuality. Braided hair can be a sign of repression, of control. In a lot of cultures, braided hair signifies that a woman is married. 
I'm very interested in an old story, "Braid", which is about bread being braided, because of the similarity of the two words "braid" and "bread". Interestingly, bread is "pain" in French, which pronounced in English, means pain. There are multiple, ongoing shifts of meaning with braids which I find very interesting. One can even find it in the name - the "French" braid actually originated in North Africa.
Sabrina Möller: I always associated a braid with soft materials. You, however, use materials such as strong ropes and metal chains. Why?
Camille Henrot: For me, the French braid is associated with a sort of painful history. For example, many children share the memory of the pain caused when their hair is being pulled and braided. While the braid represents a means of control, on the other hand, it can be a symbol of family. For me, it is associated with both negative and positive anthropological elements. I think that the physical limitations of the materials capture these complex associations: one cannot actually braid with a chain, so its toughness is counterbalanced with a sense of softer materials.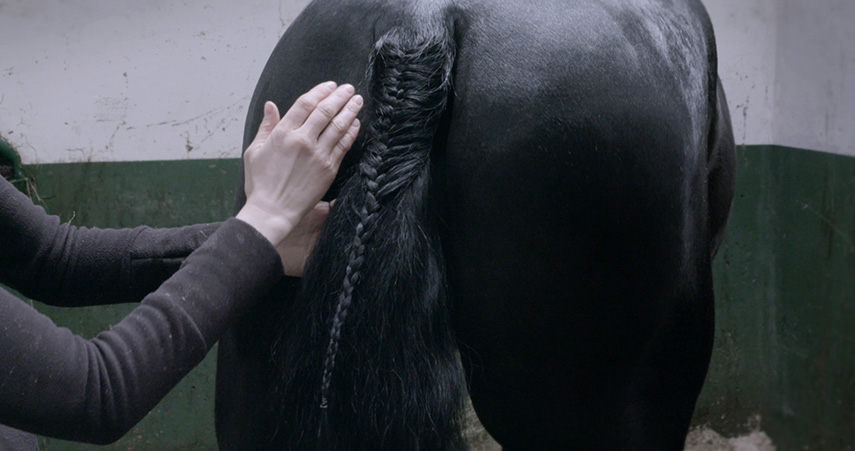 Things to Come

Sabrina Möller: If one wants to visit your exhibition, they have to take off their shoes beforehand. The prerequisite is, above all, to have a completely new bodily experience in the exhibition space. It's an unfamiliar situation, and somehow very personal. The viewer must concentrate on him or herself, the body and the soft ground. What is your intention behind the mats and soft ground?
Camille Henrot: I like the idea that you have to walk through an exhibition space without shoes on. A space that is a little out of the ordinary - a bit like a library or a hospital. I like the soft ground. It is interesting for people to look at the chain, a symbol of control, from the unstable position on the soft floor. I was also wondering what the impact of walking on the soft surface - instead of the hard streets - and the deportation of an object would be.
Sabrina Möller: I immediately associated the soundtrack and slow motion elements in your video "Tuesday" to soft porn. How do you feel about that?
Camille Henrot: I didn't think about that at the time of production. I really like the idea of songs that never really start. Everything in the film is in slow motion. And it is really funny because a lot of people don't realize it is all slow motion. They just think that it is happening slowly. But I guess that is because everything is slow - the music, the images - so one interprets the slowness to be natural. And I think that slowness adds to the softness of the exhibition.
Sabrina Möller: You received a carte blanche for your autumn exhibition at the Palais de Tokyo. What exactly should visitors expect?
Camille Henrot: The exhibition will be structured according to the days of the week. It will look at ideas of dependency and the way human life is structured by desires, needs, frustrations, and how the different types of dependency - whether Religion, family, sports, the Internet, or medication - can replace each other. The show will also consider the role that temporal structures play in those relations.
Featured images: Installation view: Camille Henrot. If Wishes Were Horses, Kunsthalle Wien 2017, Photo: Jorit Aust: Camille Henrot, Tug of War, 2017, Courtesy König Galerie, Berlin; kamel mennour, Paris/London; Metro Pictures, New York.