Impressionism surely was a truly innovative art movement when it appeared during the 1870s. It was conceived in France, turning Paris into the most important art center where a huge number of artists came to study, learn, work end enjoy the decadent splendor, before spreading its influence across the globe.
For instance, many Canadian artists became infatuated with Impressionism and embraced and modified it according to their visions. This phenomenon is not widely known aside from the local context, so The National Gallery of Canada decided to conceive a richly equipped exhibition titled Canada and Impressionism: New Horizons, set to travel across several European cities throughout this and the following year. The first stop of the exhibition is at the Kunsthalle in Munich.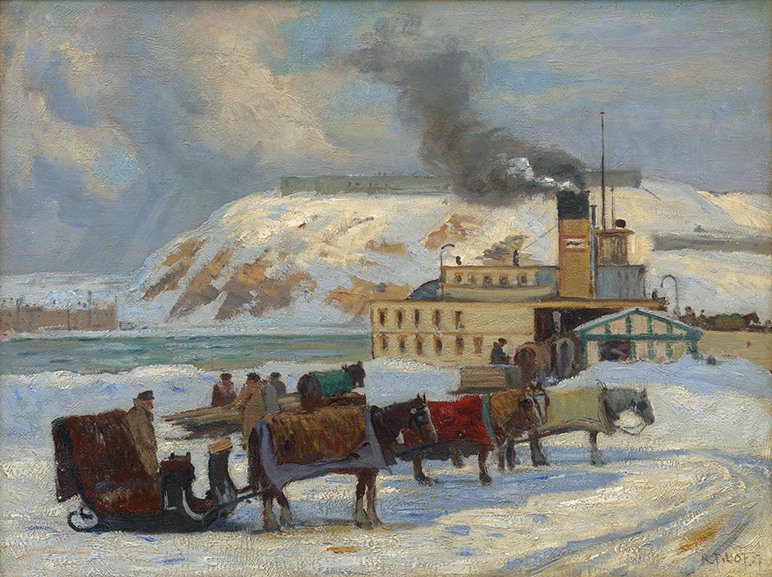 Impressionism in Canada
This survey encompasses the leading artists who introduced Impressionism to Canada. Under the curatorial concept of Katerina Atanassova, Senior Curator of Canadian Art, this comprehensive exhibition is the first of its kind and tends not only to show how those relatively unknown artists interpreted the leading tendencies of that time (proposed by the likes of Monet, Pissaro, and Renoir), but also to introduce and map their work in a more international context.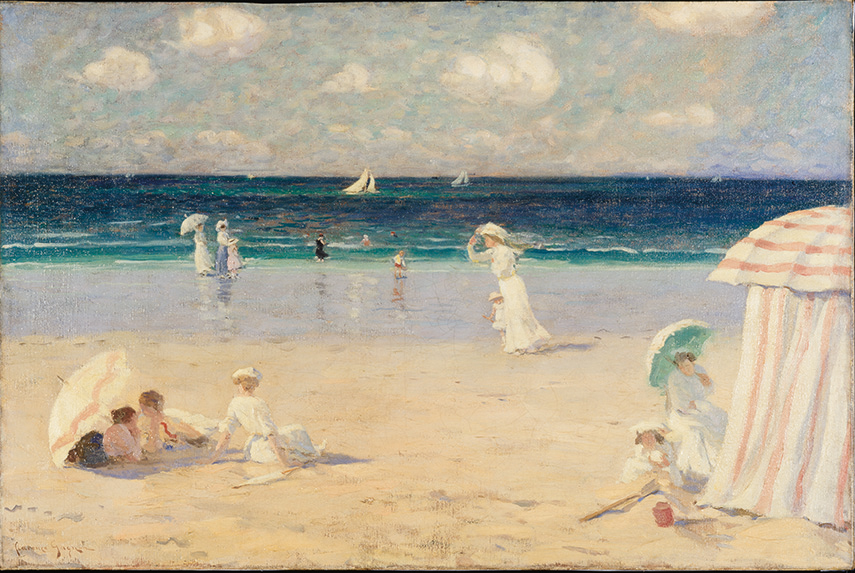 Thematic Sections
Approximately one hundred and twenty paintings by around thirty-five Canadian artists were gathered for the purposes of this show, and are grouped accordingly in seven thematic sections (On the Road to Impressionism: Canadian Artists Abroad; Impressions of France: Canadians in the Countryside; Canadian Artists at the Water's Edge; Youth and Sunlight: Reflections of Childhood; Quiet Pursuits: Women at Leisure; A Journey Home: Canadian Impressionists Return; and Painting Canada: From Impressionism to Modernism).
The audience will have a unique chance to see a fine selection of works made by women artists such as Mary Bell Eastlake, Emily Carr, Prudence Heward, and Sophie Pemberton, to mention a few, along with a section focused solely on depictions of women at leisure. Regarding that, the curator Katerina Atanassova emphasized:
This was a popular theme for many Canadian artists who applied Impressionist strategies to reveal the timelessness and universality of the female subject, while also exploring the qualities of light and atmosphere in their immediate surroundings. Whether pictured in domestic interiors, as in Helen McNicoll's The Chintz Sofa, or passing time in outdoor settings, as in H. Mabel May's Knitting, their representations offered a diverse interpretation of a life experienced in harmony with nature.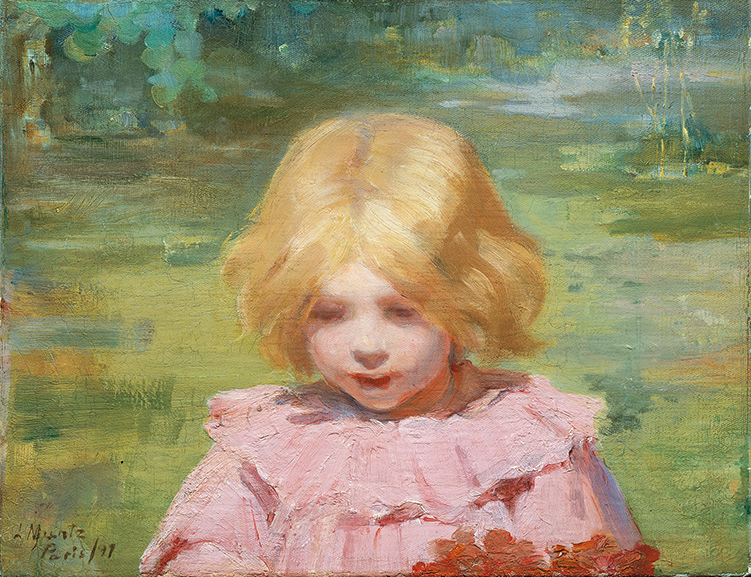 Canada and Impressionism in Three European Cities
Needless to say that this outstanding exhibition will provide a fine insight in an array of heterogeneous approaches and quite a skillfulness of Canadian artists who significantly contributed to modern art in global terms.
Canada and Impressionism: New Horizons (Le Canada et l'impressionnisme. Nouveaux horizons / In einem neuen Licht: Kanada und der Impressionismus) is currently on view at Kunsthalle München in Munich, Germany until 17 November 2019; it will then travel to the Fondation de l'Hermitage in Lausanne, Switzerland where it will be on display from 24 January until 24 May 2020; and the Musée Fabre in Montpellier, France will host it from 13 June until 27 September 2020.
Finally, in fall 2020 the show will be presented at the National Gallery of Canada in Ottawa, and it will be extended by archival and photographic materials, works on paper, and sculptures.
Featured images: Maurice Cullen - Moret, Winter, 1895. Oil on canvas, 59.7 × 92.1 cm. Art Gallery of Ontario Gift from J.S. McLean, Canadian Fund, 1957. Photo © Art Gallery of Ontario 56/29; Installation views of Canada and Impressionism: New Horizons at the Kunsthalle München, 17 July 2019 © Kunsthalle München.