After they displayed at the The Pitiless Gaze of Hysterical Realism exhibition among the likes of Best Ever, Dale Grimshaw, David Walker and Stinkfish, this Italian crew decided to present their freshly made body of work in slightly different format. Known as Canemorto the Italian trio decided to document the whole experience of the recent trip to Lisbon, which served as a canvas for their artwork. The recap of the journey came in a form of fanzine entitled simply Cão Morto em Lisboa.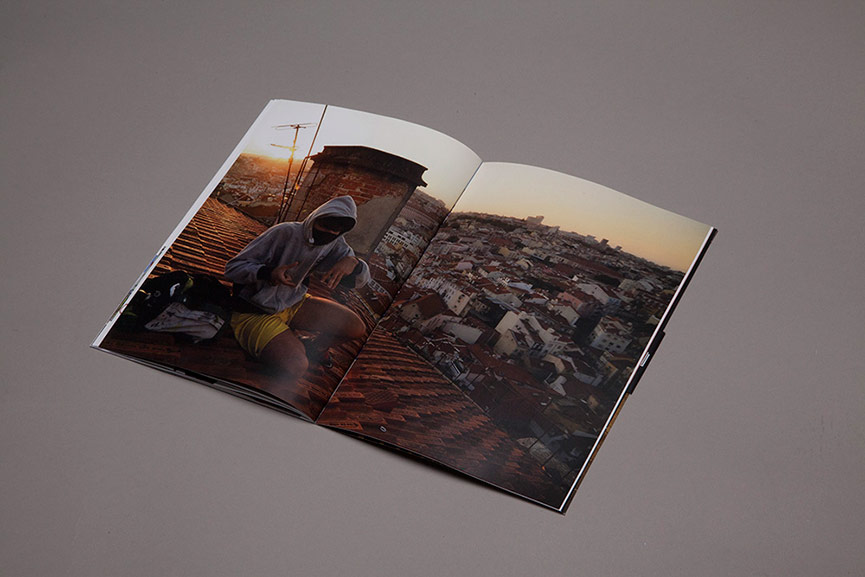 The Contributors
A number of different subjects are involved in the formation of this issue. First of all, the production of this fanzine was created as co-operation between two art magazines, Gorgo and C-41 Magazine. First one is an Italian journal that has been operating in the arena of urban art for many years, while the C-41 is primarily concerned with photography and its derivatives. Besides these two, there are also few subjects that helped bring this magazine to life. It was done with the help of Tanguy Bombonera who was in charge of photography, while the writing part is done by Diego Fadda and Luca A. Caizzi. The layout was created by ZI Italy. Besides all of the creative forces involved in this endeavor, this paper edition is most of all the halfway point where Canemorto's street work and Tanguy Bombonera's photographs meet.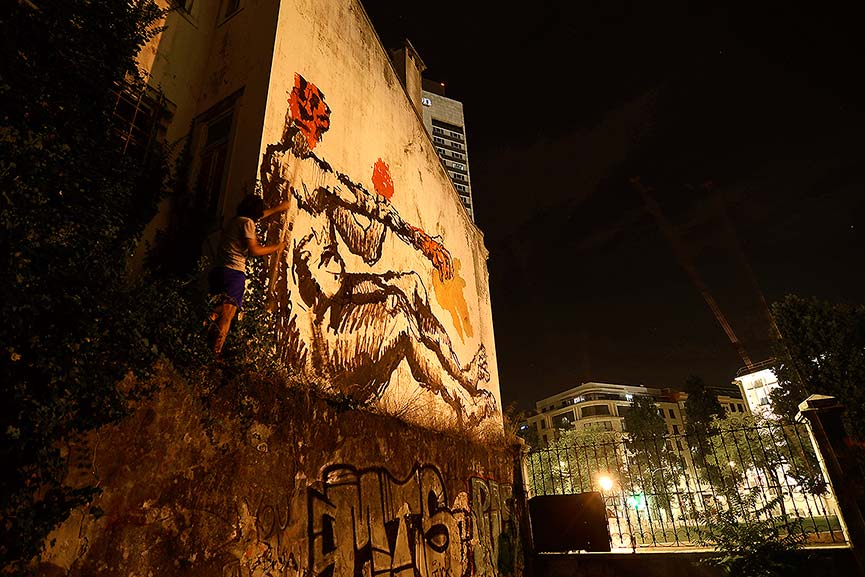 About the Fanzine
The Cão Morto em Lisboa comes in very limited amount of only 70 copies. Size of the paper is A5, 34 pages in colors on 150g paper, and the cover for the edition is done on 300g paper. Each number includes original drawings by Canemorto made on 200g Fabriano paper, also size A5. For those interested in acquiring the fanzine, the Cão Morto em Lisboa is exclusively available for purchase on Medusa Art Shop.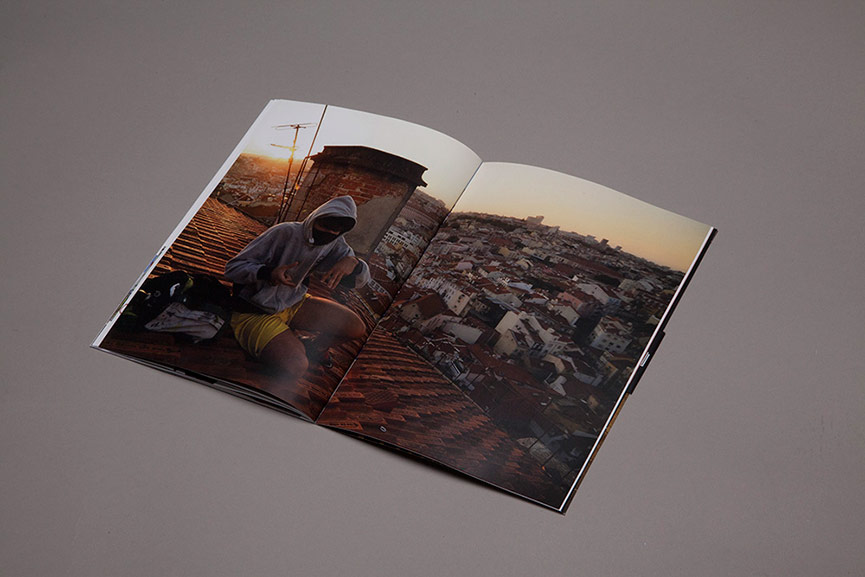 Canemorto Takes The Lead
Canemorto constantly tries to find beauty in ugly aspects of street life therefore the bizzare name Cão Morto em Lisboa, one that illustrates the dark destiny of a stray dog. As they invaded the streets of the Portugal's capital, they gave birth to 30 different urban interventions, and a number of night bombings. All of the work was done without any kind of permission or authorization. The authors offer the public a deep visual contrast characterized by distorted images and rendered faces. The uncontrollable and emotional impulses of human beings prevailed with the overall impression of almost petrifying beauty.
If you want to find out about new interesting editions like the Cão Morto em Lisboa sign up for My Widewalls today and never miss a post!