The beginning of the 17th century was marked by the appearance of a new art style that quickly became popular for its remarkable dynamism and drama.Named after the irregular form of a natural pearl, Baroque brought an incredible generation of artists which bloomed in the city of Rome and spread their legacy throughout Europe.
The two artists whose contribution is marked as the most influential were the painter Michelangelo Merisi da Caravaggio (1571-1610) and the sculptor Gian Lorenzo Bernini (1598-1680).
To revisit their domains and confirm an indelible trace they left on the Western art history, the Kunsthistorisches Museum in Vienna and Rijksmuseum jointly organized the exhibition called Caravaggio-Bernini. Baroque in Rome which includes more than seventy masterpieces by these two artists and their contemporaries.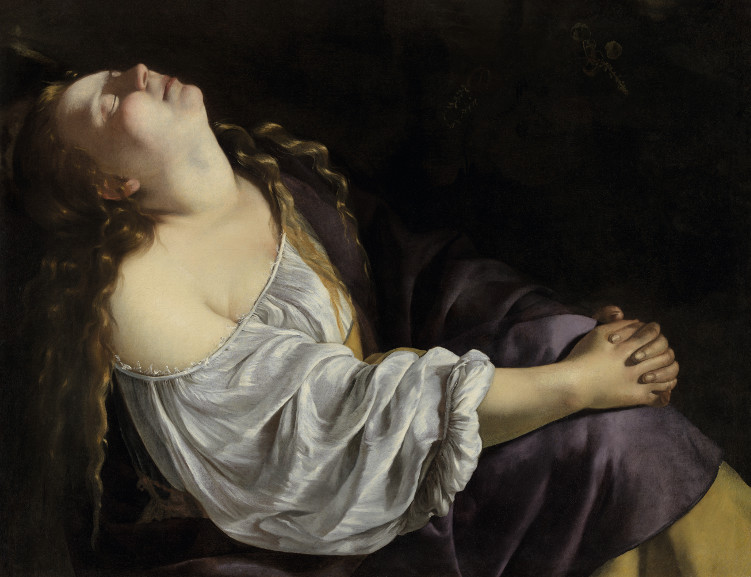 Baroque in Rome
Namely, Caravaggio and Bernini were two outstanding craftsmen who introduced bold and emblematically entirely new approach to art-making which gradually made them the leading Baroque representatives who drew other artists.
In a dialog, their ouveres narrate about the unique artistic bloom in Rome and radical overthrown in the arts in a period from 1600 to 1640.
Alongside their own work, the exhibition tends to reexamine the production from that period and the leading concepts such as motion (moto), jest (scherzo), wonderment (meraviglia), vivacity (vivezza), and horror (terribilità).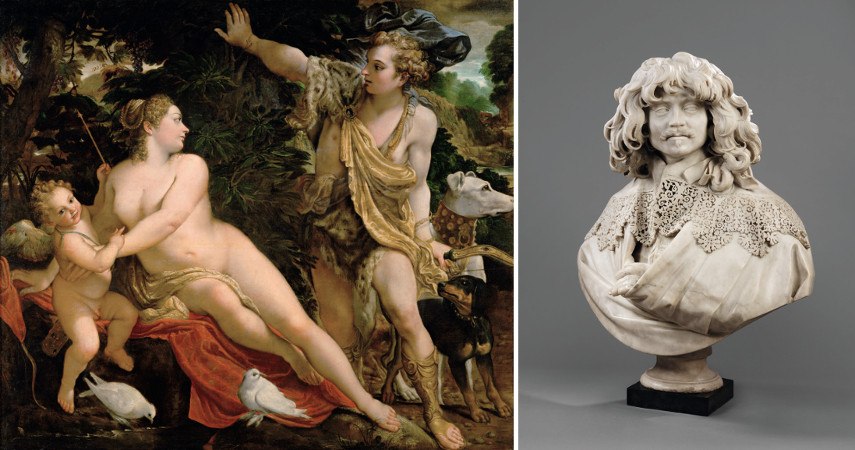 The Exhibition Highlights
The exhibition highlights include Bernini sculptures such as the celebrated bust of Medusa, his miraculous Saint Sebastian, marble portraits of Thomas Baker and Cardinal Richelieu, as well the rarely exhibited early work Bacchus, and the painting titled Self-Portrait.
On display are also Caravaggio's captivating paintings Boy Bitten by a Lizard, mesmerizing Narcissus, and The Crowning with Thorns. Other paintings inspired by him include the ones made by Guido Reni, the brothers Ludovico and Annibale Carracci, the Gentileschis, Giovanni Baglione, Nicolas Poussin, Simon Vouet, and Tanzio da Varallo, and the Bernini inspired sculptures such as the dancing Rondinini Faun by the Flemish-Roman sculptor François du Quesnoy, Alessandro Algardi and his black marble Sonno (Sleep), and Francesco Mochi's never-before-seen bronze horse.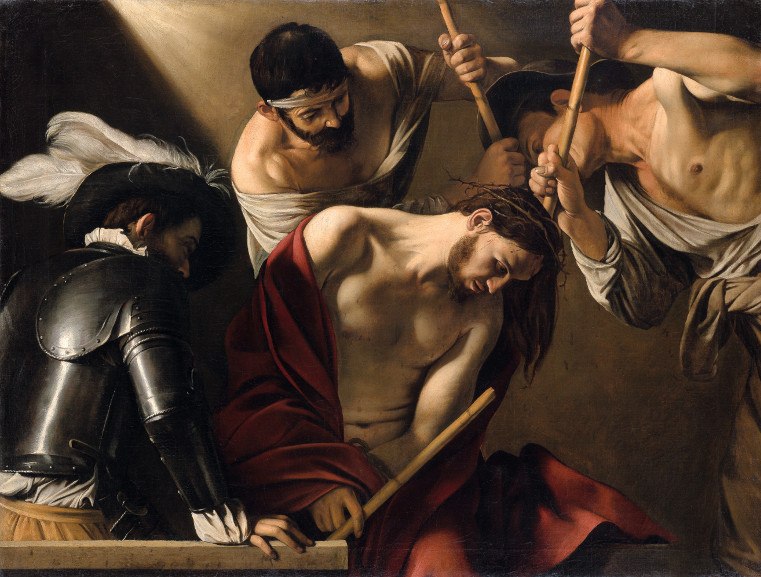 Caravaggio and Bernini at Rijksmuseum
A bilingual illustrated catalog titled Caravaggio-Bernini. Early Baroque in Rome accompanies the exhibition, while the visitors can extend their experience with an audio tour and a series of podcasts.
Since Rijksmuseum is obliged to ensure the safety of visitors and staff, the visits are carried out according to numerous measures meaning that for the time being only visitors with tickets pre-booked online will be admitted into the museum.
Caravaggio-Bernini. Baroque in Rome at Rijksmuseum in Amsterdam is extended until 13 September 2020.
Featured images: Exhibition Caravaggio-Bernini - Installation views. Photo: Olivier Middendorp. All images courtesy of Rijksmuseum.